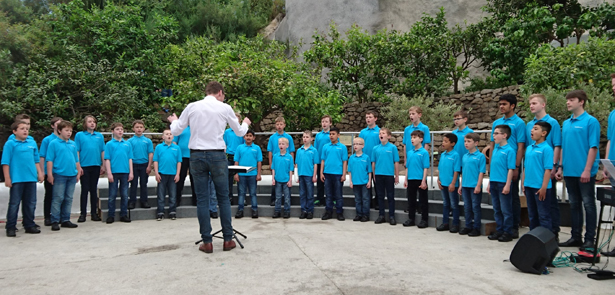 The angelic sound of choristers is one of the best known and best-loved experiences for music lovers across the world. During the 50s and 60s male close harmony groups provided the soundtrack for a generation of music lovers. More recently, popular films and TV shows, from High School Musical to Glee, brought young male singers to the fore once again. However, despite this popularity and the wealth of singers providing excellent role models for male vocalists today, (not least the recent hopefuls on The Voice Kids) getting boys to sing – publicly anyway – is a real challenge. Peterborough Music Hub focuses on a local initiative encouraging boys to sing and highlights some great opportunities for everyone to sing as well as appreciate and enjoy some excellent vocal performances this autumn.
Boys' Voices
Over recent years Choir Master Will Prideaux has been using his expertise, devising and delivering a programme of classes to support and encourage boys to sing – and most importantly to enjoy it! The Boys Voices project is a collaboration between Peterborough Sings! and Peterborough Music Hub. It aims to engage primary school aged boys in singing, by providing regular professional vocal tuition and offering large scale performance opportunities throughout the year.
Currently boys from Longthorpe Primary School, Thorpe Primary School and Ravensthorpe Primary School participate in the scheme, with each group enjoying high-quality vocal training across two, thirty-minute, sessions per week.
Performing collectively as part of the Peterborough Boys Choir, the group recently represented the city at the world's largest male choral festival which showcased choirs from as far afield as Russia, the United States and Australia.
The prestigious Cornwall International Male Choral Festival, held over the early May Bank Holiday, saw the group performing in Truro's fantastic Hall for Cornwall alongside some of the world's leading boys' choirs, including the legendary St Petersburg Boys Choir.
Aged between 7 and 19, the Peterborough boys also featured in the Regional Gala Concert in Launceston, as well as singing informally at the Eden Project and the National Maritime Museum in Falmouth.
It wasn't all work, however, as the group also enjoyed fish and chips and ice cream in Padstow, learned about Cornwall's mining heritage at Heartlands and visited Tintagel Castle.
Peterborough Music Hub, The Earl Fitzwilliam Charitable Trust and The Prince of Wales's Charitable Foundation all contributed funds towards the cost of this amazing experience, providing the group with memories that will last a lifetime.
Over the coming months Peterborough Music Hub seeks to extend this initiative to other groups in schools across the city. The project not only provides musical skills, but also supports teamworking, confidence building and social skills too.
Peterborough Sings! offers a wonderful opportunity to enjoy singing at all ages (for both men and women), with a talented Youth Choir, Peterborough Voices and Peterborough Male Voice Choir, performing regularly in concerts across the region.
---
On Song at PCYM
Singing is a vital part of the comprehensive training offered through the Peterborough Centre for Young Musicians (a division of the Guildhall School of Music & Drama). Alongside the weekly instrumental ensemble sessions and music theory classes, students also undertake singing as part of the overall curriculum. Singing ensures a complete musical awareness, improving rhythm, sight reading, pitch, harmony and ensemble performance. These sessions are led by two highly experienced professional practitioners.
Local teacher and professional vocalist, Robbie Haylett, is a Lay Clerk with the Peterborough Cathedral Choir, as well as singing professionally in Operatic, Choral and Concert performances in both the UK and Europe. He trained at Cambridge University's Girton College, bringing his knowledge and years of classical training and performance to the team.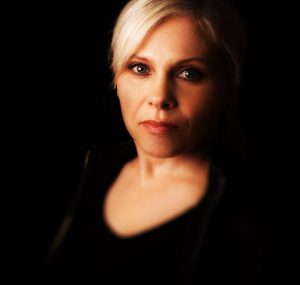 Students are also taught by the highly experienced professional singer and tutor Jessica Summers. Jessica studied at King's College, London and on 'The Knack', a performance course run by English National Opera. Her Opera credits include: Royal Opera/Linbury Studio, English Touring Opera and several productions for the education departments of ETO, the Royal Opera and Opera North. She has given many recitals, performing mainly Lieder and twentieth century repertoire. She was also a vocal workshop leader for the Trinity Guildhall/Open University CPD KS2 music programme. Jessica is a member of EQUITY and AOTOS (Association of Singing Teachers).
PCYM's new term begins on Saturday 16 September. For more details visit pcym.org.uk or email the centre manager
Other opportunities for young singers:
Peterborough Cathedral Choir – auditions are held annually. Boys and girls in school Year 2 are invited to Peterborough Cathedral on Saturday 7 October 2017 (10:00 – 13:00) for musical activities, a tour of the Cathedral and to meet some current choristers. Booking is essential. Visit peterborough-cathedral.org.uk for details.
Peterborough Young Singers are also hosting an open day for potential Choir members aged 7-21 years on 23 September from 9.30-11.30am at CSK Community Room in Hampton. You can find them on Facebook.
---
Peterborough Vocal Collective
For some boys, singing as a child develops into a lifetime love of music and song. A group of local professional singers and instrumentalists are working together this autumn, combining their skills and talents, in a series of concerts at St. John's Church in Cathedral Square.
Peterborough Vocal Collective is made up of a group of professionals living in and around Peterborough. Some of the singers work at Peterborough Cathedral; some are part of Peterborough's teaching community, including the Peterborough Music Hub and PCYM. All of them perform regularly elsewhere, including working with high-profile groups such as The Sixteen, performing as operatic soloists in opera festivals, directing some of the country's leading choirs and appearing in concert and recital.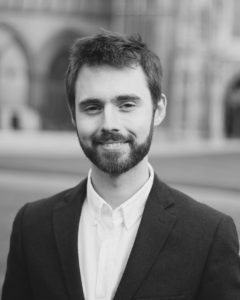 Peterborough Vocal Collective will demonstrate the art of vocal performance. The range and scope of the group's challenging concert repertoire will include a variety of genres and styles rarely heard in Peterborough, creating an excellent opportunity to experience the rich tradition of sung classical music and to encounter some of the most thrilling works in each genre, each with a distinct expressive flavour.
September's performance features German Lieder with pieces from Purcell and Monteverdi. Peterborough Vocal Collective's October dates continue with a Consort evening (featuring Josquin and Gabrieli) and an evening of Choral music with Tavener, Byrd and Rheinberger.
There's a contrast in November with Art Song and Opera performances (including Britten and Mahler). This work requires a deep understanding of poetic texts (and skill in communicating them), with pianist anSelect Filesd singer working extremely closely together in order to give a strongly compelling performance that is both intimate and personal. The final event of the series brings an evening of Quartets, including music from Brahms and Elgar.
The group is offering generous concessions at the concerts, hoping that young singers will be encouraged to attend the performances as part of their professional development. For all those seeking a performing career Robbie Haylett, the series curator (pictured), advises intensive study and practice of the craft, whether this be at university, through training courses, or simply regularly working with a discerning teacher. Studying history, languages and human biology can also be extremely useful to the work of a vocalist, providing background knowledge and supporting good vocal technique.
Peterborough Vocal Collective is already busy planning for next season too – including some more elaborate concerts. These will present a taste of music heard in Renaissance-era Venice, a journey into Late Romanticism and an evening of French mélodies.
Peterborough Vocal Collective Dates and performances:
30 Sept: German Lieder and early works (feat. Purcell, Monteverdi)
7 Oct: Consort (feat. Josquin, Gabrieli)
21 Oct: Choral (feat. Tavener, Byrd, Rheinberger)
4 Nov: Art Song and Opera (feat. Britten, Mahler)
11 Nov: Quartets (feat. Brahms, Elgar)
All concerts include an interval (with refreshments available).
Venue: St John's Church, Cathedral Square
Time: 7.30pm-9pm
Tickets: On the door £10 (£5 concs) Advance £8 (£4 concs) Season pass (all 5 concerts) £20 (£10 concs)
Leave a Reply