Silver anniversary for PECT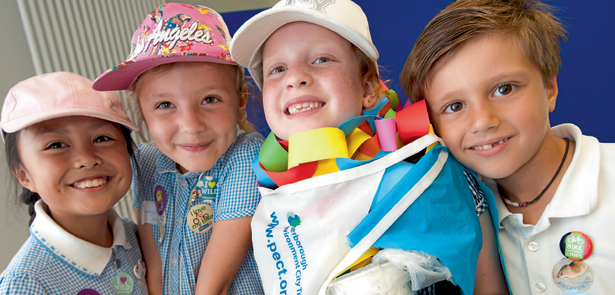 2018 marks the year Peterborough-based charity PECT reaches its 25-year milestone for environmental action
Back in 1993 the charity PECT was launched to house the city's environmental ambitions. The organisation has now reached its 25-year milestone, and is calling for members of the public to get involved in its plans to achieve an even greater impact in the next quarter of a century too. PECT was set up as 'Peterborough Environment City Trust' after Peterborough's designation in 1992 as one of four UK Environment Cities – along with Leeds, Leicester and Middlesbrough – after a nationwide competition run by BT that the city entered back in 1991. PECT has been an independently funded charity since 2012, delivering ground-breaking and innovative projects of local, regional and national significance, and enabling change for a more sustainable future.
"Globally we are using resources at an unsustainable rate," explains PECT's CEO Carly Leonard. "This means that we are emitting more carbon than the oceans and forests can absorb, we are catching more fish, felling more trees, harvesting more, and consuming more water than the Earth is able to produce in the same period." "Things need to change to protect our natural environment and enjoy a better quality of life for ourselves, our families and future generations. We're calling for people to get involved with our work to enable us to make an even bigger difference."
PECT aims to play a part in tackling these issues through delivering projects locally and further afield. Just a snapshot of some of the charity's key achievements include opening the city's Green Wheel cycle route in 2000, running environmental education in 97% of the city's schools, launching the national green accreditation scheme for businesses Investors in the Environment and to date planting 100,000 trees in Peterborough. Now, to mark its silver anniversary, the charity is looking for even more people to get involved with its work. Get involved by becoming a PECT volunteer, donate online, or take a look at the website. Help PECT mark a quarter of a century of environmental work by getting involved with its events and initiatives.
Get involved Stay tuned by visiting www.pect.org.uk and signing up to the e-newsletter on the home page of our website. You can also share your green pledges with #PECT25 on social media. For more information, call 01733 568408.
Leave a Reply