Escape to the Country at Sacrewell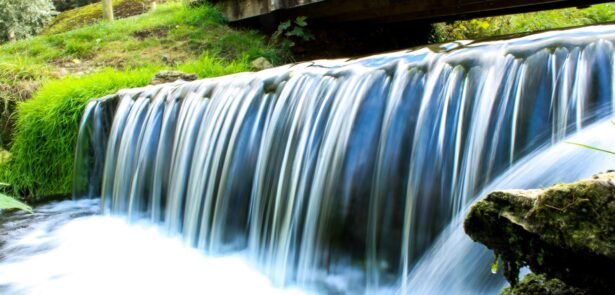 Sacrewell Heritage Farm and Country Centre, with its 18th century watermill set in 50 idyllic acres, has long been the perfect place to explore food, farming and the beautiful Cambridgeshire countryside – and in the light of COVID, we're all starting to appreciate those things a little more. Run by the William Scott Abbott Trust, Sacrewell has always aimed to educate and champion traditional methods, as well as provide a breath of fresh air, and during lockdown it's taken the opportunity to take stock, expand and improve. The Moment talked to General Manager Lee Scowen…
Sacrewell is still the lovely place people know and love – but what's new?
We've had a major investment in the site over the last couple of years, and what we've implemented as part of that is a new educational outdoor play area. Firstly, we wanted to keep it educational, because that's one of the charity and Trust's key objectives, and also William Scott Abbott's original ambition when he was alive. Secondly, it was about trying to bring the community together, and bringing different cultures into an environment where they can learn not just about agriculture, and about the countryside, but also learn how to work together, especially from an early age. So, as an example, the outdoor play area, completed last October, has a watermill feature. It's got some rope bridges, where children can learn to work with each other to get across an obstacle, and then they can go and see the real, historical watermill.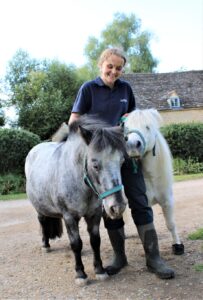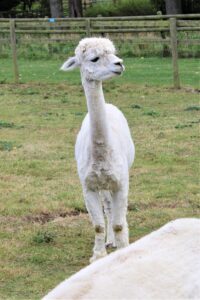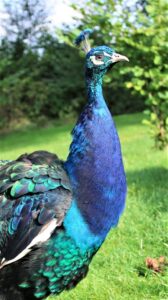 That's the aim of it: to show aspects of the farm and countryside that children can play on, but everything they see in the play area they can also experience in real life.
Then we've got an outdoor water play area, which is award-winning. There's a stream with stones and brick alongside so children can paddle in the stream, and there's some outdoor play activities there as well – but it's all natural.
Then we've also invested in what we call our 'artisan courtyard'. We're still in the early stages of development, but we've got six shopfront units in the courtyard: a cheesemonger, a gin distillery, a chocolatier, a cuddly soft furnishings shop, a resident blacksmith and woodcarver who both offer courses, and Nene Coppicing and Crafts on site as well, who do willow weaving.
The idea is to really bring some traditional trades and crafts back for the modern era. And each one of them will do courses. The blacksmith, Glynn Mould Woodcarver, Nene Coppicing and our chocolatier do courses already, but we'll expand on that – all educational, but with a bit of fun.
In the future, we are also getting an artist to come on site, and that will also be educational, so they will teach children to play with numbers and language, and everything they use will be recyclable and sustainable. So that's what we've done in the last sort-of couple of years.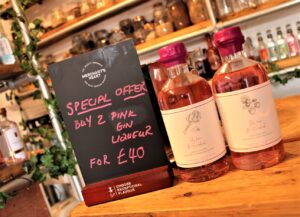 This is part of a five year plan. What will you be doing next?
We have lots of school visits, and to help with that we've got a Grade II listed farmhouse that we're turning into an educational space. We're putting three classrooms in there, and a kitchen which we'll use to teach cookery and which the cheesemonger can use for her workshops. That will cover from nursery school right through secondary school – from Key Stage 1 to Key Stage 5.
We're also designing our own educational modules. And they will range from agriculture, to soil testing, to how bees help us in everyday life – a whole range covering aspects of the countryside, agriculture and horticulture. We're also starting to do farm camps again, where schools come to camp on site for one or two nights and we do different activities with them, ranging from orienteering to bug hunting, to teaching them about soil, to them going and picking crops in the field and really getting an understanding where the food comes from. We start that this year, and Riverford Organic, and the Processors and Growers Research Organisation (PGRO) are working with us to put that education offering in place. That will expand as we roll it out over the next three years.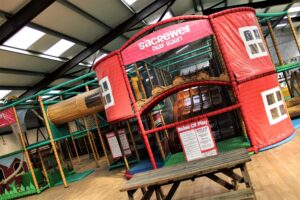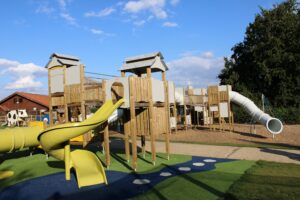 What is the ultimate aim for Sacrewell?
The ultimate aim is to become a centre of excellence for our education offering across all ages – but also giving underprivileged children the chance to come and try something that maybe they would not encounter in their normal, day-to-day life. We want to be part of the community and really drive that ethos of looking after the countryside – to really open Sacrewell up for different cultures, different walks of life, and say 'This place is here for you'. Also, to show you can be self-sustainable – you can grow your own crop, you can grow your own vegetables in your garden, that what you put into the earth, you will get back out. COVID has hit everyone very hard financially, but also in terms of mental health. It has taught everybody, I think, that open spaces are required. The countryside is required. And with 50 acres of land, there's more than enough space here for people to roam around and feel safe.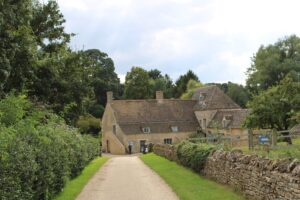 Sacrewell Heritage Farm and Country Centre
Thornhaugh, Peterborough PE8 6HJ
www.sacrewell.org.uk
Leave a Reply