Practical COVID-19 help from Peterborough City Council – and beyond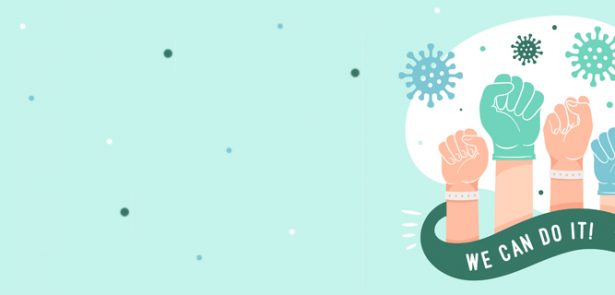 Here's a core list of all kinds of support and help Peterborough residents can access online
Peterborough Coronavirus Hub
Known as the Peterborough Local Community Resilience Group (CRG) the hub provides local support for residents and will respond to individual offers of help or requests for support. The CRG also brings together contact information for other support groups and localised hubs. To contact the hub call 01733 747474, Mon-Fri, 9am to 5pm or visit: www.peterborough.gov.uk/coronavirus
For information on support for residents who have been identified as shielding and being of the highest risk you can also visit the Countywide Hub at: www.cambridgeshire.gov.uk/coronavirus

Peterborough City Council Coronavirus pages
A wealth of information of every kind, from health concerns to finances – constantly updated.
https://www.peterborough.gov.uk/healthcare/public-health/coronavirus/coronavirus-covid-19-overview
Council Tax financial help
Peterborough City Council Central Government has now provided the council with further clarification over which households should receive a slice of a national £500million Hardship Fund to help ease financial worries during Covid-19. Over 7,700 city households will be eligible for a £150 payment. Residents across the city will collectively receive £1.6million. This will appear as a credit on their April council tax bills.
https://www.peterborough.gov.uk/council/council-tax/forms-discounts-exemptions
https://www.facebook.com/PeterboroughCC/photos/a.493127200699523/3129414970404053/
PCC support for victims of domestic abuse
During the current 'stay at home' situation, home is not likely to be a safe place for victims or survivors of domestic abuse, but you are not isolated from sources of support. Find Peterborough City Council's coronavirus support info for Peterborough here: socsi.in/RbGmB
Other support and volunteering info
Countywide Hub
The Countywide Hub is focused on supporting shielded residents who are at highest risk, as well as linking to localised hubs. You can contact the hub Monday to Friday from 8am to 6pm, and Saturdays 9am to 1pm on 0345 045 5219, or visit it online at: www.cambridgeshire.gov.uk/coronavirus
If you know of someone in your community that needs help or if you would like to volunteer in some way, the council has set up a coordination hub to get help to those people in need. Email:  
Cambridgeshire and Peterborough NHS Foundation Trust needs you!
They are looking for people with healthcare and administration experience. If that's you, please get in touch with them. They add: "We'd also like to thank everyone for the donations we're receiving, they are helping patients, carers and our amazing staff."
https://www.facebook.com/cpftnhs/
Foodbank – volunteers wanted!
As of Friday 27th March Foodbanks are operating Monday-Saturday 11am-1pm at Dogsthorpe Methodist Church, Birchtree Avenue, Peterborough, PE1 4HP. Can you help? Contact: 
https://www.facebook.com/PeterboroughFoodBank
Peterborough Volunteer Service
Get information and find out how you can help. Pboro CVS is also having a #HappyHour every Wednesday. 'We want to spread the great stories that we're hearing at PCVS about the amazing acts of volunteering and community action during the Covid-19 Outbreak. If you have a story that you want to share please email
or use the #PositivePeterborough and post post post…"
https://www.facebook.com/CVSPeterborough
Community First support for elderly and vulnerable
Community First has been providing food packs and hot meals to people that have been affected by the COVID-19 crisis. "Demand for our service has steadily been increasing over the past few days and in order to keep the food packs flowing to everyone that needs them we are in need of your help and support. Our service is free to everyone that needs it, we provide essential items to the elderly, families that are self isolating, single mothers and the most vulnerable. If they do not get essential supplies then they will not eat. So please whatever you can donate will help save lives on our streets."Call or text 07425433827
https://www.facebook.com/CommunityFirstPeterborough/
Peterborough Cathedral online support
Peterborough Cathedral has closed its building but clergy and staff continue their work from home. Find out how to contact them here:
https://www.peterborough-cathedral.org.uk/newsarticle.aspx/41/closure?fbclid=IwAR2EvzzESIi1kzAv6fXElJkl7IY2J8ftFuT5HqMXlZ_EcrUxMPzbMH9aNRU
Local business updates and info
Regular email news updates for businesses provided by Cambs and Peterborough Combined Authority and the Business Board.
http://100khomes-co-uk-6985942.hs-sites.com/en-gb/cpca-covid19-businessresiliencesignup?utm_campaign=Covid-19%20Business%20Resilience&utm_source=hs_email&utm_medium=email&utm_content=85254734&_hsenc=p2ANqtz–EVLQEiCHbXBCU7uyoDJO-4dHa5bpB1kobQj3qyKbak-M21BsOWROlOpmPR5I79CkxLFoLUGuYkPxJvXgarYduL56MY7IHaut-8dBaXX0dYZDnK4s&_hsmi=85254734
Local Facebook support groups
 Peterborough Covid-19 Support Network
Covid-19 Peterborough/Cambridgeshire
PE4 Covid-19 Community Support
Community First
Yaxley and Farcet Coronavirus (Covid-19)
Fletton/Woodston/Stanground Shared Support for Covid-19
Hamptons & Hempsted Facebook group
Ormiston families (community outreach)
Stamford Area Covid-19 Support
Peterborough Coronavirus Mutual Aid Assistance
Peterborough City Hospital
Peterborough Food Bank (they desperately need volunteers and donations!)
Shelfwatch Peterborough (for anyone needing anything specific from the shops that they haven't managed to get)
Help where it's needed: Jenny's story
Everybody has had to adapt to radical changes in their work and home lives – but many have found creative ways of making sure they can still contribute and make a difference. A Peterborough City Council employee shares her experience of being redeployed to help vulnerable people
Jenny Morgan works in Peterborough City Council's sensory team as a hearing impairment worker, but due to the current restrictions to reduce the spread of coronavirus, she is limited in the work she can do.
She continues to keep in touch via email and text with her client group and is able to respond to urgent needs when required to ensure that deaf people in the community are still supported.
To help the council provide extra support to vulnerable people during the coronavirus outbreak, she has also been redeployed to the reablement team. Currently, she is dividing her work time between reablement and the council's sensory team.
Normally, reablement is a service that provides care and support to adults living in the community. It delivers a programme of activities to enable individuals to increase their confidence and ability to live as independently as possible within their home.
During the COVID 19 outbreak, the reablement service is ensuring it helps to deliver care and support to those people who need it most.
As part of the reablement team, Jenny visits vulnerable residents in their homes to check they are well and assist with providing any help they may need, such as making sure they are hydrated and have enough food.
People in the shielded category should not generally be meeting other people face to face, but staff are working in strict accordance with Government guidelines and wear appropriate personal protection equipment (PPE) when on shift, including a face mask, gloves and pinafore apron.
Jenny said: 'Transitioning over to support the reablement team at this time has been a great experience. I am enjoying the daily structure, learning and developing new skills. I feel much more positive knowing that I am doing my part to help adult social care and our service users during these challenging times.
'The reablement team has been very welcoming and helpful and staff are available any time I need advice or support. I am gaining a good insight into the essential role that the reablement support workers perform in the community, supporting clients to regain their independent living skills.
'Clients are always happy to see me and are very appreciative of the continued good quality service provision and relieved to see a friendly face regularly in this time of uncertainty."
Councillor Wayne Fitzgerald, cabinet member for Adult Social Care, Health and Public Health at Peterborough City Council, said: 'We have a brilliant and committed reablement team which provides vital support to those who need it most all year round.
'But during this challenging time, it's important that our services are as effective as possible and redeploying staff from other services is helping us reach everybody who needs it.'
Image: www.freepik.com/free-photos-vectors/health
Health vector created by freepik
Leave a Reply