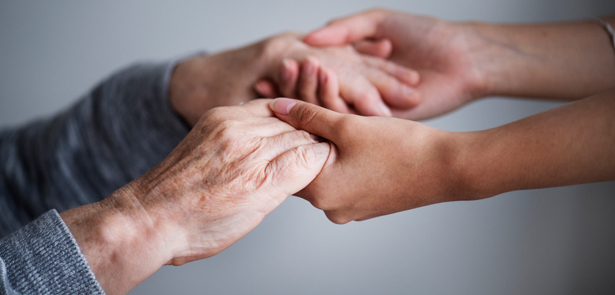 Is your job in the doldrums? Paula Yorkston-Toy explains how she came to work at neurological care provider PJ Care – and why she's not looking back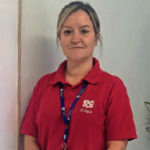 Tell us about your life before PJ Care.
I worked as a nurse in the RAF for nearly 15 years. It was a difficult decision to leave but I wanted a better work-life balance. I ended up working for a private healthcare company where I helped to set up a new hospital-at-home service. But when the contract ended I was made redundant, which shook me. It was while doing agency nursing that I contacted PJ Care. I'd passed their Eagle Wood Neurological Centre many times but avoided approaching them sooner because I didn't think my nursing background matched what they might be looking for. It turns out I was wrong! I sent in my CV and applied for a general manager post which I was lucky enough to get. How's it all going? Well, I've been with PJ Care for eight months and have since been promoted to service manager. I'm responsible for two dementia units, manage approximately 100 staff and step up to the regional manager's post as required.
Has your previous career helped?
Yes. Whilst I knew I lacked the neurological experience, my military skills, nursing experience and management roles have T stood me in good stead. I'm a quick and logical thinker and find it easy to adapt to most situations, which is definitely the result of my military training.
What does PJ Care look for in a potential employee?
PJ Care has a very diverse workforce that brings a variety of skills and knowledge. They look for hard workers keen to learn and committed to delivering the best possible care. My experience is that they welcome people who acknowledge their shortfalls because this shows they are honest, are a reflective practitioner and are keen to develop within the company. PJ Care is looking for people who share the same values as them – their three Cs: Commitment, Compassion and Care. As long as you can demonstrate this you will be welcomed and given the opportunity to care for our amazing residents.
What about ongoing training – does PJ Care invest in you as a person?
Ongoing training is an essential part of everyone's growth. Now is a great time to join us as there are a lot of exciting opportunities on the horizon for anyone looking to develop, including apprenticeships for staff. PJ Care has an in-house training team that, alongside external training providers, delivers not only the mandatory annual requirements but more specialist subjects as well. It's fair to say that if you invest in the company, they will invest in you.
What other benefits are there to working at PJ Care?
Lots! Like the NHS they offer a very good pension scheme. Other benefits include Hapi benefits and discounts, employee reward schemes such as Employee of the Month, long service recognition and good attendance recognition. The major benefit though is the family environment that makes you feel part of a very close knit team, where the chairman is just as approachable as anyone else in the company.
What would you say to anyone curious to find out more?
If you are in a job that no longer offers you the fulfilment you deserve then maybe PJ Care is the employer for you. Life is too short to think about the 'what ifs'. PJ Care provides me with that balance I was searching for. Every day is different and it gives me the job satisfaction I need. It's also opened up opportunities I never imagined – I've been shortlisted for the Frontline Leaders Award in the Great British Care Awards. The only way to truly get a feel for the company is to come and visit one of our sites. The minute you walk through the door you will get a good feeling and, like me, will want to know more. If you are a nurse who is thinking about that next step or a career change, please come and join us on our Nurses Open Day on 9th November. Myself and my colleagues will be happy to share our stories and show you first hand the great work we do.
Image: www.freepik.com/free-photos-vectors/love
Love photo created by rawpixel.com  
Leave a Reply