PGER 2018 OFFICIAL CHARITIES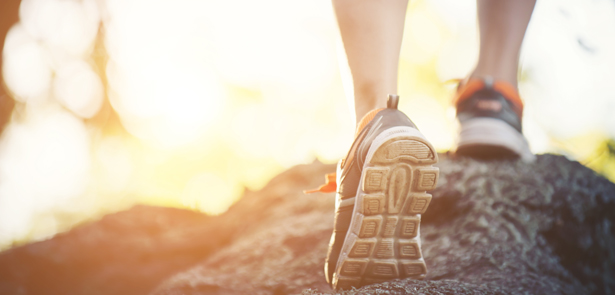 The Perkins Great Eastern Run half marathon title charity is the Jane Tomlinson Appeal
Before her death in 2007, Jane Tomlinson CBE raised £1.85 million for children's and cancer charities through a series of physical challenges. Although Jane spent most of her life in Yorkshire, she lived in Peterborough when her husband Mike worked in the city. Their daughter Rebecca, one of three children, was born at Peterborough District Hospital. Rebecca, who will be running the half marathon, said: 'We're so excited that the Perkins Great Eastern Run has chosen to support the Jane Tomlinson Appeal in 2016. My parents moved to Peterborough not long after they got married and I was born there, so the city will always be really special to me. To know that the city is helping to carry on mum's legacy now is really touching for me. 'I'm really looking forward to being there and running the event for myself. I've read about what a fast course it is so I'm hoping for a PB. It would be great if people can join me by getting behind the Appeal at this year. Every penny raised for the Appeal at the Perkins Great Eastern Run will be donated to charities and good causes in the local area.' Launched in 2002, the Jane Tomlinson Appeal has now raised over £7.6million for charity supporting a range of organisations both local and nationally. Jane knew her life was limited but wanted to create a vehicle which would allow others across communities the opportunity to raise money for good causes close to their own hearts and to share in the excitement and fulfilment that she had experienced through her own fundraising events.
● To find out more about the Appeal, visit www.janetomlinsonappeal.com
THE ANNA'S HOPE 900 CHALLENGE
In support of Peterborough Celebrates campaign to mark 900 years of the city's cathedral, Anna's Hope has set a challenge to provide 900 weeks of specialist neuro-rehabilitation. To help Anna's Hope achieve this goal and make a difference to the lives of children with brain tumours in the region, the charity is challenging schools, businesses, families and friends to run and raise funds in the Anna's Hope Fun 5k Fun Run or the half marathon in the Perkins Great Eastern Run. To support the Anna's Hope 900 Challenge all you need to do is run and raise at least £30, which will fund one week's specialist neuro-rehabilitation support for one child with a brain tumour. Everyone who signs up to run and commits to raise at least £30 (one week's funding) will receive an Anna's Hope t-shirt to wear on the day. Of course, you can raise funds for more than one week to help Anna's Hope reach the 900-week target e.g. £90 will fund three weeks' support and £150 will fund 5 weeks' support.
Schools 900 Challenge
Every child who raises at least one week's funding (£30) will receive a certificate. Schools can set a target number of weeks and children can run together with teachers and parents. Every school that raises funds for at least 10 weeks of support (£300) will receive an Anna's Hope 'Schools 900 Challenge' trophy.
Business 900 Challenge
Run together with your work colleagues and set a target number of weeks. Every business that raises funds for at least 15 weeks of support (£450) will receive an Anna's Hope 'Business 900 Challenge' trophy. All entrants in the Anna's Hope 5k Fun Run will receive a running number and a chip timing device, so your accurate time can be recorded and the results will be published on the race website the next day. All those who complete the course will also receive a unique medal designed especially for the event. Runners for Anna's Hope are also invited to the Anna's Hope marquee after run for a celebration party, sponsored by Aldi. ● This year the entrance fee is £7 for under 16's and £12 for adults.
● To apply for Anna's Hope sponsorship information, including sponsor forms and an Anna's Hope t-shirt, please email or telephone 01780 740492. www.annashope.co.uk
Image: www.freepik.com/free-photo/marathon-girl-recreation-young-spring_1088151
Leave a Reply