Peterborough residents offered cheaper and cleaner energy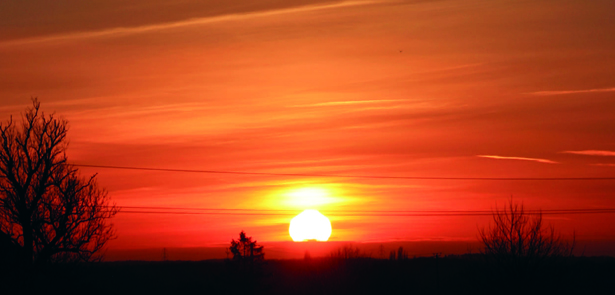 If you could put money back into residents' pockets, protect the environment and make money in these times of austerity why wouldn't you?
That's exactly what Peterborough City Council is looking to do with a number of energy projects which will allow it to bring some of the latest energy efficiency technology to Peterborough and offer residents the chance to benefit from cheaper and cleaner energy. The energy market has changed dramatically in recent times, both in terms of the way energy is generated, its efficient use and the ability to produce energy more locally. This has presented a fantastic opportunity for local authorities, which Peterborough City Council has capitalised on to the benefit of residents and the wider city.
Peterborough is the UK's second fastest growing city by population and has ambitions to become the UK's environment capital. It is actively pursuing projects in renewable energy, energy generation, energy demand reduction, regeneration, energy supply and carbon reduction, the drivers of which form the council's Energy Strategy. One of those projects is a new partnership with social enterprise Empower Community to offer private residential homeowners the chance to benefit financially and environmentally from having free solar panels installed on their homes. Peterborough is leading the way as it is the first scheme of its kind in the country. Peterborough homeowners are now signing up for free rooftop solar PV panels as part of a pilot scheme which it is hoped will be rolled out city-wide.
The solar systems will be installed by Empower Peterborough CIC, a partnership between the city council and Empower Community. Residents won't have to pay a penny towards installation. They will have access to free daytime electricity, expected to be worth roughly £200 every year, and will receive £100 rent every five years for having the panels on their homes. The wider Peterborough community will also benefit as a percentage of the money generated will be shared equally between a local community fund and the city council. If 1,500 properties sign up for the initial pilot scheme it could generate £1million each for the community and the council over the 20 year project. Councillor Gavin Elsey, cabinet member for street scene, waste management and communications for Peterborough City Council, said: 'The partnership is a win/ win for our residents, the council and the wider city. It also bolsters our ever-growing environmental credentials by reducing individual resident's carbon footprint and the city's as a whole.
'The partnership with Empower Community could potentially offer residential home owners across the city the chance to benefit financially and environmentally from free solar energy. In addition, there will be a benefit for the whole city through the Local Community Fund, and the money the council will receive over the life of the scheme can be used to protect frontline services.'
Empower Peterborough is currently conducting an evaluation of the local electricity network, followed by aerial surveys and will be contacting homeowners that could benefit from the scheme. Unfortunately not everyone will be eligible, as each roof needs to be assessed as to its suitability and be permitted by the electricity network operator. In a further boost for all Peterborough residents, the city council could soon be able to offer everyone cheaper energy deals. The council has been doing this for some time, through initiatives such as collective switching and localised community energy packages. The city council is now working with OVO to offer residents bespoke dual and single fuel energy tariffs which will be exclusive to residents with Peterborough postcodes and be amongst the cheapest in the country. OVO will manage and operate the scheme, whilst the council will promote the new tariffs. It is the council's involvement in marketing the scheme that will allow OVO to offer residents a cheaper price for their energy.
The initial aim of the partnership is to establish the new tariffs, however over the course of the agreement other opportunities could include the roll-out of smart meters to residents and an agreement for OVO to purchase energy generated by the council. Councillor Marco Cereste, leader of Peterborough City Council said: 'Our residents will benefit from some of the cheapest dual and single fuel energy prices on the market. Those on prepay tariffs will not only have the cheapest tariff but will even get free smart meters, to help them save more money. 'OVO will benefit from the council promoting these exclusive tariffs to those with a PE post code, allowing them to pass on savings to residents, putting money back in local pockets.'
Stephen Fitzpatrick, founder and CEO of OVO said: 'OVO Communities is an 'out of the box' solution for local organisations, and generation, to smart technology and energy efficiency. We launched OVO Communities because we really believed the UK energy market was ripe for big changes. We want to provide a platform where people can come together, create their own systems, build their own innovations and create genuine partnerships. We are really excited to have the opportunity to literally put the power back into the hands of the people in the Peterborough area.'
At a Cabinet meeting in January, councillors signed up to a new strategic partnership with AVIC, a Chinese company with experience and expertise in renewable energy and energy efficiency, which will bring investment and regeneration to the city. Peterborough City Council is the first local authority to propose such a partnership with a Chinese counterpart. The agreement is in response to the call for increased collaboration between the two countries at a joint UK and People's Republic of China press conference on 17 June 2014. Working with AVIC, the city council has identified potential commercial opportunities including installation of solar PV canopies in car parks, LED street lighting and municipal Wi-Fi. The partnership should create new jobs, offer education and training in the latest renewable energy technology and support the development of an enhanced university/ higher education offer in Peterborough. Importantly, it gives the council access to a new business network at state and government level with China.
Two projects earmarked for potential investment this municipal year include the installation of solar PV canopies in Peterborough car parks and the installation of LED street lighting technology. Each project will be supported by appropriate business cases and council approvals. Gavin Elsey, cabinet member for street scene, waste management and communications for Peterborough City Council, said: 'We're not afraid to lead the way in Peterborough and explore new ways of working to get the best deal for our residents. Each of these projects is helping us to access the expertise, infrastructure and funding that will help us achieve our goal of becoming the UK's environment capital and a modern, commercialised local authority.
'The outdated perception of councils existing only to collect bins, provide school places and care for the elderly is no longer accurate. Councils now have to operate more like businesses, generating income, operating in sectors to which they may not have previously been privy. In Peterborough we have embraced this approach and we hope that our own experiences will help other councils operate this way. 'As is well documented, our grant from government has been reduced by £40 million since 2010 and this trend sees no sign of slowing pace. We have got to look at new and innovative ways of working to attract investment, through schemes such as this, so that we can continue to provide the services that our residents need and expect from us.'
For more information about the solar project with Empower Peterborough visit www.peterborough.gov.uk/freesolar
Further details about the partnership with OVO will be announced in the coming weeks.
Leave a Reply