Peterborough Libraries support people's mental health with Books on Prescription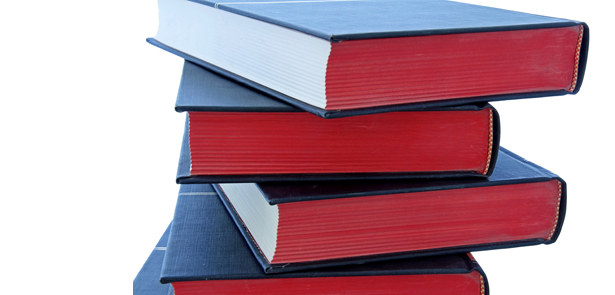 Libraries across the country have reported major success in supporting people's mental health with the initiative Reading Well Books on Prescription
Loans of self-help books in the ground-breaking scheme have more than doubled nationally it was announced today for World Mental Health Day. In Peterborough Libraries, loans of Books on Prescription are going up by an average of 350 per year.
Launched in June 2013, the first national Books on Prescription scheme in England has reached around 275,000 people with book-based therapy for common mental health conditions available from public libraries. It has played an important role in helping to meet the huge need for mental health support. Recent figures indicate there are around 8 million people In England suffering from anxiety or depression alone, three quarters of this group may not be receiving treatment. In a very successful first year Reading Well Books on Prescription has been endorsed by the public as well by GPs, mental health professionals and Government ministers as a helpful community based mental health service.
GPs and health professionals can prescribe books but they are also available for anyone to borrow from their local library. Whilst there are around 7,000 prescribers using the scheme, 80% of people who borrowed a book had self-referred by picking up a leaflet; often in their local library. All the evidence suggests it has definitely helped. In a recent survey, nearly everyone who had borrowed a book from the Reading Well: Books on Prescription core list of 30 titles said it had been helpful. With evidence showing that self-help reading can benefit people with certain mental health conditions, around three quarters of people surveyed said their book had helped them understand more about their condition and feel more confident about managing their symptoms.
Improved confidence around managing symptoms was also reported by nearly all of the GPs and health professionals surveyed who had prescribed books from the list, while just under half felt the scheme had saved them consultation time.
Following the success of Reading Well Books on Prescription for common mental health conditions, a new dementia scheme will be launched in libraries January 2015.
Dr James Kingsland, OBE GP and President of the National Association for Primary Care, says: "The feedback I have had from patients has been incredibly positive, and it is brilliant to have the option of accredited book based cognitive behavioural therapy available for free from public libraries. The scheme can be used as a stand alone treatment, alongside medication or other psychological interventions and to offer support whilst on a waiting list or post treatment. This really is integrating care. I am looking forward to the new dementia scheme in 2015."
The scheme comes from independent charity The Reading Agency and The Society of Chief Librarians and is an exciting development in public libraries' universal health offer.
Ciara Eastell, Society of Chief Librarians and Debbie Hicks, The Reading Agency, say: "This unique partnership between our organisations has been popular and successful because at every moment we have thought first and foremost about the library customer and their unique needs. We are delighted in the results and, along with our excellent health partners, look forward to rolling out more national health programmes like this one to help with a range of health needs. "
Reading Well Books on Prescription for common mental health conditions works within National Institute for Health and Care Excellence (NICE) guidelines and is supported by the Royal College of General Practitioners, Royal College of Nursing, Royal College of Psychiatrists, The British Psychological Society, Department of Health's Improving Access to Psychological Therapies Programme (IAPT), British Association for Behavioural and Cognitive Psychotherapies, British Association for Counselling and Psychotherapy, the National Association for Primary Care and Mind.
Leave a Reply