Peterborough Community Radio gets a boost – literally!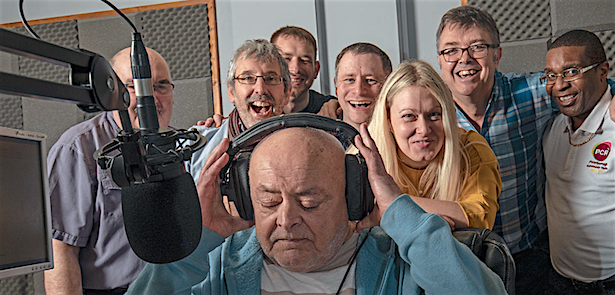 In April 2017 PCR 103.2fm launched from the Herlington Centre in Orton Malborne offering truly local radio for the city of Peterborough with a strong team of presenters, and of course great music too!
Two years on and the radio station has received a transmitter signal boost from the media regulator, OFCOM, giving not only Peterborough, but also the surrounding towns and villages the chance to hear local news, travel, what's on information and great music.
Station director Dave King said, "It was great to get our signal boosted as it make us sound a lot clearer in many parts of the city and beyond. This means more people can now enjoy the great programmes and music we play every day across Peterborough and the Fens".
What makes PCR 103.2fm special is its connection to the community – something that many 'local' radio stations have lost. "The thing about PCR is that we can be really 'local'," says Dave. "We can talk about every single thing in Peterborough and ignore Cambridge or Kettering, because that's where we're broadcasting from – Peterborough. We're going back to where local radio used to be."
If you would like to get involved with PCR-FM, then contact the station via email:
Leave a Reply