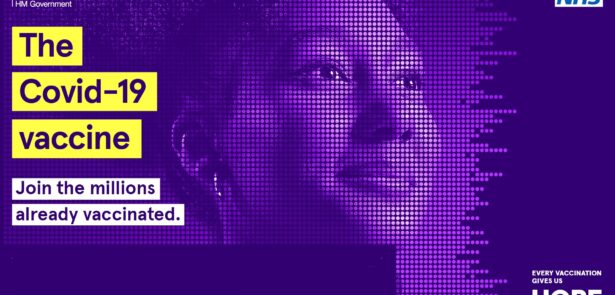 Peterborough is 20% below the national average for COVID vaccination take-up, despite also having higher infection rates. Why is it, and how do you overcome the resistance? The Moment talked to Councillor Irene Walsh, Cabinet Member for Adult Social Care, Health and Public Health for Peterborough City Council.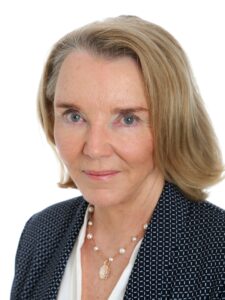 Your key focus recently has been persuading people to get vaccinated. What are the issues that have prevented them having the jab?
People who don't go and have their vaccinations fall into a number of categories. There are some who are just afraid of needles, and then there are people who find it inconvenient due to their working hours and so on. And then there are people who may have received incorrect information about the safety of the vaccine – who fear that it is a health risk. We understand all of these concerns and are working with people to provide answers to their questions and support them to get vaccinated.
How do you tackle that reluctance?
We have identified the geographical areas that we need to concentrate on, and these are mainly the central parts of Peterborough. We're going into those communities, talking with the faith leaders, community leaders, to try to understand what's happening and to get them to champion the use of the vaccine, because obviously they will be influential in their community. We also share frequently asked questions and flyers in a number of community spoken languages.
For some of these people their first language is not English, so we are working hard to give them access to trusted information in their own languages. And then we have a team of people deployed to just go and knock on doors and try to talk to people face-to-face to address people's fears and urge them to take up the vaccine. There are pop-up and walk-in clinics that have been put into various areas just to make it as easy as possible to get the vaccine; so for example, if somebody is on their way to work or on their way back, they can just drop in, they don't have to make an appointment or go out of their way to do it. There are currently walk-ins at: Mi Pharmacy, City Care Centre and the East of England Showground, but for times and other locations look at www.thevaccinators.co.uk which is kept constantly updated.
Why are some people afraid of the vaccine?
There is a tiny proportion of people who are generally anti-vaccination, or they refuse to believe that COVID is real or as serious as it actually is, but I would put them at a very, very low number. For others, the fear of it outweighs the benefits for them, and they may be afraid that it's going to do them harm. Some feel that if they are fit enough, strong enough, young enough they will resist COVID or not get seriously ill because of their age and level of fitness. But if they are unvaccinated, they are more likely to transmit COVID to others, so it's more of a self-centered approach which doesn't really consider the risk to the nation – to our wider wellbeing, our economy, our health. Our recovery depends on people taking the vaccine, so we really need to convince people that it's not a dangerous thing.
Has social media been a problem?
Yes, there's been a lot of fake news about the risks, with people putting themselves forward as experts when they're not, giving opinions which are not based on fact. Countering social media is hugely challenging because you can never quite know what people choose to read and to believe. My daughter lives in Greece, and she was wary of the AstraZeneca vaccine, because some European media outlets had sensationalised reports about the potential side effects. So, we are giving people trusted and reliable information, but also trying to win hearts and minds.
What would you say is your main message?
Don't hesitate. Get your vaccination. Protect yourself. Protect others.
For the most up-to-date information on locations of walk-in centres, visit: www.thevaccinators.co.uk
Leave a Reply