PECT: setting the standard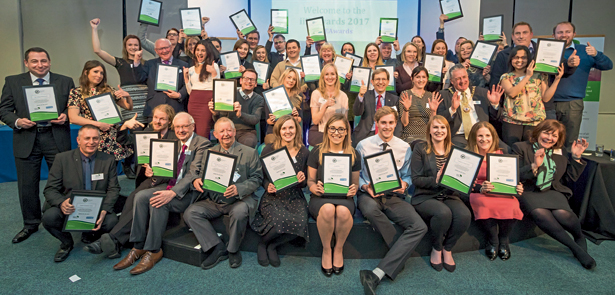 Discover how the charity, PECT, is setting the green standard for organisations nationally
Investors in the Environment (iiE) is a national environmental accreditation scheme for businesses. Launched in 2010 by environmental charity PECT, the programme has franchises to support businesses across the country and works with businesses across most industries, including business services, health and social care, manufacturing, and many more. With businesses focusing more on their impact on the environment and what they can do to reduce their carbon footprint we wanted to find out more about the nationally successful scheme.
What is iiE?
iiE is designed to help organisations save money whilst reducing their impact on the environment. The iiE team provides all the help and support you need to make your organisation greener by helping you to review your business' impact on the environment, calculate your carbon footprint and provide guidance on how to monitor and reduce your resource use. The team will help you to create your own Environment Management System which will help you to: ● Save money and increase profits ● Raise your corporate profile ● Increase competitiveness and market share ● Engage staff
Why was iiE launched?
iiE was launched by the charity PECT to reduce the barriers to good environmental stewardship in business. We knew there was a gap in the market to work with businesses on a variety of affordable support levels, and that many companies wanted a simpler version of ISO14001. It started with an innovative idea to help support businesses in the East on a journey to become greener. Now iiE has franchises that support businesses around the UK, including Yorkshire & Humber, London & the Southeast, the North East, and Central regions. Some big names quickly realised the benefits of the scheme and within just a couple of years of setting up the scheme, we had signed up some huge organisations, including IKEA Distribution, Viridor, Produce World, Skanska, Peterborough City Council, Cambridgeshire and Northamptonshire Police, plus many more small to medium enterprises across the East. A real benefit of iiE is that the organisations we work with don't need to have any prior experience or environmental expertise in-house; the iiE team will help you all along the way.
What are the benefits to businesses?
iiE is not just about saving money, it's about being smart and increasing profits too. Over 90% of iiE's members believe that green actions help make more money, and savings are quantified through the iiE audit process. Once accredited with iiE you will receive an accreditation stamp to use on your website and promotional materials showing your commitment to saving the planet and demonstrating your Corporate Social Responsibility (CSR). iiE hosts a number of events throughout the year, including an annual awards ceremony for all of its members, allowing you to take part in business networking with other 'green thinking' members, and workshops for you to learn about new ways of reducing your impact.
Who is it for?
The great thing about iiE accreditation is that it is suitable for organisations of all types and sizes – from sole traders through to large multi-site employers. iiE can help any business, whatever their industry and size.
Why is it important for businesses to be green?
Addressing climate change is the greatest environmental imperative of our time. Businesses have an opportunity to lead the way by managing their carbon footprint and also demonstrate commitment to reducing other adverse impacts, such as waste and pollution. Every single business that takes a step into becoming more environmentally friendly makes a measurable difference to the planet through the iiE scheme, so it's really important to do your bit to reduce your impact. You will have seen from recent media coverage that environmental awareness is a big deal at the moment, especially with all the campaigns relating to reducing plastic waste and this is one of the many areas in which we have been helping businesses progress for over eight years.
QUICK WINS FOR GREENING YOUR BUSINESS
Run a switch off campaign ● Include lighting and computer monitors as a minimum ● Put rewards in place for the most committed employee/team Install an energy monitor Run a Rethink the Print campaign ● Include a line at the end of emails to check if printing is needed ● Put rewards in place for the most committed employee/team ● Set printers to default to double sided printing in black and white Install a recycling system ● Segregating waste in line with your waste provider ● Clearly labelling what can and cannot be placed in each bin ● Where possible include: food, ink cartridges and batteries Set up a sustainable travel board ● Advertise local public transport options ● Have a local cycle map on display ● Display information on the benefits of cycling Get involved in a national environmental campaign to increase engagement ● Zero Waste Week ● Fairtrade Fortnight ● World Environment Day Switch to environmental cleaning products and Fairtrade, organic refreshments Hold 'Bring and Share' lunches, reducing waste and increasing employee engagement.
Leave a Reply