Pboro City Council COVID-19 update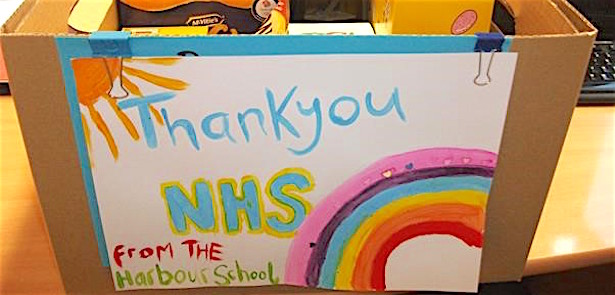 Cambridgeshire County Council and Peterborough City Council communications team will be providing a daily media update with a round-up of any changes to council services arising from the Coronavirus. Please note – all information is correct at the time of publishing.
UPDATE: Tuesday, 5 May 2020
Virtual services planned to celebrate VE Day – This Friday (8 May), marks the 75th anniversary of one of the most important and historic days in modern times – Victory in Europe (VE) Day – which brought an end to the Second World War in Europe and a return to peace.
With all planned public events now cancelled across the country, both councils wanted to ensure everyone could still celebrate and commemorate the historic day, safely at home.
At 11am, we encourage everyone across all generations and communities to take part in a national moment of Remembrance and pause for a two-minute silence to honour the service and sacrifice of the Second World War generation.
Then at 3pm, we invite you to join us for a virtual service online, paying tribute to the entire Second World War generation from British, Commonwealth and Allied Forces, to evacuees and those who served on the home front.
The virtual service, which Cambridgeshire County Council has organised in collaboration with Cambridge City Council and district partners will be livestreamed via Cambridge 105 radio and will feature celebration music, memories and speeches to mark the occasion.
Councillor Mac McGuire, chairman of Cambridgeshire County Council, said: "We are in the midst of some of the most challenging times of recent years, but there is no doubt our communities have pulled together and shown dogged determination to help one another as best they can. The resilience and strength that got us through times of war is on show today and is what's getting us all through these difficult days. Just like we have been doing for those working hard on the frontline, I invite our people to take the time to reflect, and to show their appreciation for those who fought to bring a return to peace across Europe."
The service will be broadcast on Cambridge 105 radio online.
A virtual service to mark VE Day will be held by Peterborough Cathedral, led by the Dean Christopher Dalliston and Canon Ian Black, the Vicar of Peterborough.
During the service there will be a reflection from the Bishop of Peterborough, the Rt Revd Donald Allister and the Last Post will be played by Ollie Maynard, a student at The King's School, Peterborough.
Those reading at the service include Gillian Beasley, the Chief Executive of Cambridgeshire County Council and Peterborough City Council and Neil McKittrick, the former High Sheriff of Cambridgeshire.
The service will be broadcast as a live stream from 3pm on the Cathedral's Facebook page and also as a video via the Cathedral's website
Councillor Gul Nawaz, Mayor of Peterborough, said: "We are in difficult times right now but we must never forget those who fought and gave their lives in conflicts, so I would urge everyone to watch this poignant service."
---
Virtual council meetings to begin in Peterborough – Group leaders have agreed a protocol to allow virtual formal meetings to take place at Peterborough City Council during the remainder of the Covid-19 emergency.
Council meetings will now be conducted using the Zoom software platform. They will be livestreamed on the council's YouTube channel for members of the public and the media to watch – with the exception of confidential items – which will be discussed in private as usual.
Public questions can be submitted in written form for all Full Council meetings and will be published on the council's website prior to the meeting taking place. Meetings will be recorded to allow people to watch them afterwards if they can't log on during the event itself.
This protocol will allow the council to continue to conduct the vast majority of its democratic decisions remotely, while adhering to the Government's social distancing guidelines -and follows legislation which came into force on 4 April.
A review of decisions has been prepared for the next three months and the urgency of each decision will be marked as either high, medium or low – only decisions marked as high or medium will be taken to council meetings. This document does not include monitoring or information items, as these will be circulated to councillors via email.
Training is now taking place with councillors to help them get used to the new system and the first meeting will be Cabinet at 2pm on Monday 11 May.
Councillor John Holdich, leader of Peterborough City Council, said: "It will be a very new way of working for us all, but we've had excellent training on what to do and we are looking forward to continuing to hold council meetings in the public domain during Covid-19."
A similar process started at Cambridgeshire County Council at the end of last month. Council meetings in Cambridgeshire are also handled by Cambridge City Council, East Cambridgeshire District Council, South Cambridgeshire District Council, Fenland District Council and Huntingdonshire District Council and they will run their own system for meetings. Please contact them for their details.
---
Local school shows its support for hard-working NHS Staff (see pic) – Staff and pupils at the Harbour School, Wilburton wanted to recognise the hard work and incredible effort being shown by staff working at the Addenbrooke's Intensive Care Unit.
Keen to ensure those on the frontline could keep their spirits and energy levels up, pupils and staff in attendance at the school have donated a box of goodies with various food items and a number of hand-painted rainbows.
Lise Sudgen, headteacher at the school for boys from 5-16 years who have an Education, Health and Care plan (EHCP), said: "This is a difficult time for everyone, but I'm really proud that our boys took the time to think about our incredibly hardworking NHS staff. They wanted to show that we are all thinking about them and we care. Our own staff here at Harbour have been brilliant too and were only too keen to help. We hope it cheers up their day."
---
Peterborough councillor raises more than £2,100 with 26-hour music marathon – In our Daily Media Update a couple of weeks ago, we included an article about Councillor Asif Shaheed who was taking on the 2.6 challenge, a campaign launched to support struggling UK charities.
His DJ session has now live-streamed on Facebook and he has so far raised £2,126 for SHINE (Spina bifida, Hydrocephalus, Information, Networking, Equality) which provides specialist support for people living with spina bifida and/or hydrocephalus as well as to families, carers and professional care staff.
The Covid-19 crisis has seen charities having to reduce and stop services during a time when vulnerable people need them the most as well as the cancellation of thousands of fundraising events, potentially costing UK charities billions. With the help of those like
Councillor Shaheed, many charities will still be able to utilise the benefits of fundraising, allowing them to continue supporting those in need during this crisis.
He said: "In my head I had £1,500 as a target. The figure that we currently at of £2,126 has exceeded my wildest expectations and I'll be forever grateful to all of those that have contributed towards that. Thank you so much. It will rally make a big difference to our members affected by spina bifida and/or hydrocephalus."
If you would like to help Councillor Shaheed raise funds for SHINE, you can still donate at his Just Giving page.
---
You can keep up-to-date with any changes to our services on our websites:
Our advice and latest information on Coronavirus can be found on both websites – www.peterborough.gov.uk/coronavirus and www.cambridgeshire.gov.uk/coronavirus
---
Coronavirus: what you need to do
Stay at home
Only go outside for food, health reasons or work (where this absolutely cannot be done from home)
Stay 2 metres (6ft) away from other people
Wash your hands as soon as you get home
Anyone can spread the virus!
Full guidance on staying at home and away from others can be found here.
Leave a Reply