Pboro City Council COVID-19 update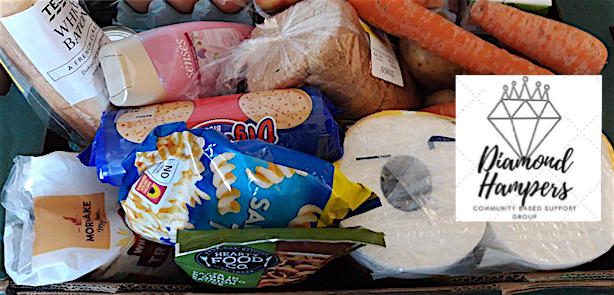 Cambridgeshire County Council and Peterborough City Council communications team will be providing a daily media update with a round-up of any changes to council services arising from the Coronavirus. Please note – all information is correct at the time of publishing.
UPDATE: Wednesday, 6 May 2020
Huge thanks to volunteers supporting care leavers and vulnerable young people (see pic) – Cambridgeshire County Council and Peterborough City Council have given their thanks to volunteers who have been supporting vulnerable young people during the coronavirus outbreak.
After an earlier appeal, the Corporate Parenting team received donations of food, toiletries, baby products, nappies, cleaning products and more. The donations have been used to make hampers filled with the relief supplies for care leavers during isolation. Since lockdown measures were introduced, the team has distributed 71 hampers and been able to supply all essential items requested.
The team has also put in place measures to:
· Ensure all children and care leavers living in privately rented accommodation are safe and can afford their rent, and have access to food parcels.
· All care leavers returning from university are living in safe and suitable accommodation, or able to continue studies where necessary.
· Identify any young people who are living in semi-independent accommodation that might be at risk of homelessness if placements close.
Lou Williams, Service Director for Children & Safeguarding for Cambridgeshire County Council and Peterborough City Council, said: "Following our appeal at the start of the lockdown restrictions, we have received a fantastic response from the community, with individuals and organisations offering help and support. These young people are a very vulnerable group, often with no family and few social links to support them through isolation and social distancing.
"I'd like to thank everyone that has helped our young people so far, some of the most notable donations came from two organisations, firstly Re-Imagine Resource Centre in Witchford. Whilst the Centre is now shut, they are still offering community support, remotely, across Cambridgeshire and they really understand the problems our young people are facing. And secondly, Community Organisation Diamond Hampers, based in Huntingdon, has offered incredible support, putting together a substantial number of food hampers for our young people. They are also going the extra mile by putting together present hampers for some of our care leavers struggling financially with young children's birthdays, making a huge impact in the lives of our young people."
Cambridgeshire County Council and Peterborough City Council have been given a £3,000 grant from Cambridgeshire Community Foundation to continue this service over the coming weeks. A further £5,000 grant has been handed to the two councils to provide laptops and pre-loaded memory sticks to enable young people to access technology.
Councillor Simon Bywater, Chairman of the Children and Young Peoples Committee at Cambridgeshire County Council, said: "The donations given by the local community really are a huge help to the young people who need it most – especially when many are isolating.
"I'd like to thank everyone who donated and the Corporate Parenting team for everything they are doing to make life a little easier for others."
Councillor Lynne Ayres, Cabinet Member for Children's Services, Education, Skills and the University at Peterborough City Council, said: "It's fantastic to see people donating and making such a difference during this difficult time.
"The hampers are a brilliant way to provide support to care leavers and I'm very thankful to our teams who have made it happen."
---
People across the region invited to celebrate VE Day @ Home – This Friday (8 May), marks the 75th anniversary of one of the most important and historic days in modern times – Victory in Europe (VE) Day – which brought an end to the Second World War in Europe and a return to peace.
With social distancing still part of our everyday lives, and events cancelled across the country, Cambridgeshire County and Peterborough City Councils were keen to ensure VE Day celebrations could still be upheld – this time in the comfort and safety of your own home.
In preparation for the event, Cllr Mac McGuire, Chairman of Cambridgeshire County Council and Armed Forces Covenant Board, shared with us his memories of serving in the Armed Forces, as well as his own personal experience of VE Day as a young boy. View his video at this Link
In the meantime, why not decorate your house, dress in red white and blue, or put some posters in your windows. There are plenty of ideas and resources here https://ve-vjday75.gov.uk/toolkit/
At 3pm on Friday you are invited to join a 'virtual service', with music, memories and speeches celebrating the occasions, and , paying tribute to the entire Second World War generation from British, Commonwealth and Allied Forces, to evacuees and those who served on the home front.
You will be able to watch the hour long event here, or you can listen live by tuning in to Cambridge 105 radio.
A virtual service to mark VE Day will be held by Peterborough Cathedral, led by the Dean Christopher Dalliston and Canon Ian Black, the Vicar of Peterborough.
The service will be broadcast as a live stream from 3pm on the Cathedral's Facebook page (www.facebook.com/PeterboroughCathedral) and also as a video via the Cathedral's website (www.peterborough-cathedral.org.uk/watch-again.aspx).
---
Help from the hub continues – Requests for help and support coming into the countywide hub have continued to rise over the past fortnight.
The hub has received a total of 2,101 telephone enquiries over the past four weeks. The team has resolved a total of 5,856 individual requests for help and support, which include delivering urgent food supplies to 832 people. A further 129 people have been provided with more specialist food, for example that is suitable for people who are seriously ill.
There are now almost 15,000 people on the registered shielded list across Cambridgeshire and Peterborough and around a third of this group have told us that they have no support in place and will need our assistance.
Around 5,000 shielded people across Cambridgeshire and Peterborough are receiving a national food delivery over the course of this week.
IMPORTANT: We have become aware of fake 'shielding letters' going out to people, claiming to be from the 'Co-ordination hub'. Anyone with concerns regarding a letter can check out the correct information about the official Coordination Hub on our Cambridgeshire and Peterborough webpages or call 0345 045 5219.
---
Peterborough Celebrates Reading launches 'Peterborough Reads 31 Day Reading Challenge' – Youngsters in Peterborough currently learning at home have been given a reading challenge to enjoy this month.
Peterborough Celebrates Reading has launched a 31-day reading challenge to be carried out throughout May, aiming to improve a children's literacy skills.
Each day sees a literary based challenge; from reading under the covers with a torch to writing a book review, reading to someone you live with to writing your own story set in Peterborough.
The Peterborough Celebrates Reading initiative is a year-long celebration that began last summer, organised by Peterborough City Council, The National Literacy Trust, Vivacity and City College Peterborough.
Councillor Lynne Ayres, Peterborough City Council's cabinet member for children's services said: "Reading is a one of the most important skills a child can learn, impacting their achievements throughout education and later life.
"We have seen previous reading events and activities have made a positive difference on children's reading levels and progress, so I would encourage everyone to get involved."
It's not too late to catch up, find out what you have been missing and see today's challenge on their Facebook page or jump straight to the challenge here
---
You can keep up-to-date with any changes to our services on our websites:
Our advice and latest information on Coronavirus can be found on both websites – www.peterborough.gov.uk/coronavirus and www.cambridgeshire.gov.uk/coronavirus
---
Coronavirus: what you need to do
Stay at home
Only go outside for food, health reasons or work (where this absolutely cannot be done from home)
Stay 2 metres (6ft) away from other people
Wash your hands as soon as you get home
Anyone can spread the virus!
Full guidance on staying at home and away from others can be found here.
Leave a Reply