Pboro City Council COVID-19 update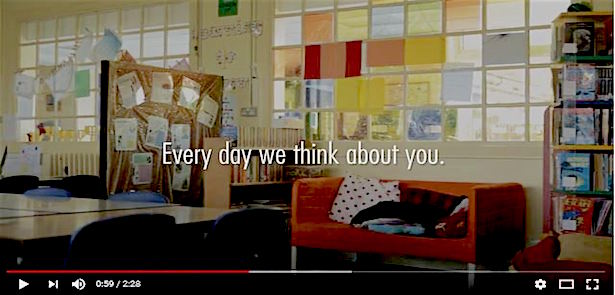 Cambridgeshire County Council and Peterborough City Council communications team will be providing a daily media update with a round-up of any changes to council services arising from the Coronavirus. Please note – all information is correct at the time of publishing.
UPDATE: Thursday, 7 May 2020
Nursing and Care Homes speak of 'much appreciated support' from local authorities during 'the hardest weeks of our lives' – Many Care homes across Cambridgeshire and Peterborough have responded with gratitude for the support they've received from local authorities, after a letter of thanks to them was sent by the most senior officer and councillors responsible for adult social care.
"What you and your staff team do in 'normal' circumstances is tough, but in these unprecedented times we can only imagine the additional challenges this brings," says the letter sent jointly from Wendi Ogle-Welbourn, Executive Director of People and Communities for both councils, Cllr Anna Bailey, Chairwoman of Cambridgeshire's Adult Services Committee and Cllr Wayne Fitzgerald, Cabinet Member for Adult Social Care at Peterborough City Council.
"Caring for others loved ones is a big responsibility, but this cruel disease has made that so much more challenging. Loved ones have always relied on you to keep their relatives safe, but now they are also relying on you to express their feelings to their relatives at end of life. The emotional energy this must take is immense" they add.
Support from the councils to residential and nursing homes across Cambridgeshire and Peterborough has included a 10% uplift in funding from April 10, support and advice, including essential PPE when the homes own stocks were low (a role now picked up by the LRF PPE hub), and providing additional staff, including those redeployed from other roles in the council, to support homes where staffing levels were affected by the epidemic.
"Thank you for your letter," writes the National Operations Director of Trust Care which runs nursing homes in Peterborough. "We have been very well supported during the pandemic, please pass this on to your team and thank you for acknowledging our highly skilled Registered Managers".
"The staff team and I would like to thank you for your letter of support," says the Registered Care Home Manager at Peterborough's Philia Lodge. "We have worked through the hardest weeks of our lives during the current pandemic. This has never deterred us from ensuring that each and every one of our dearly loved residents have been given the best person-centered care with sincere love and affection.
"I would like to thank you and the other members of Peterborough City Council, who have given the home and I, much appreciated support. Without this support my role in supporting my staff team and residents would have been much more difficult." she adds.
"Thank you for your loving letter for the Registered Managers. We really appreciate your understanding and support. The phone calls every week from Cambridge and Peterborough council catching up with the Home managers is reassuring us during this difficult period and they are supporting with any issues," writes the Registered Manager of the Star Nursing Home.
"Thank you for your recent letter. It is refreshing and lovely to receive such letter of gratitude from you all," adds the Care Director of Focus Care who run residential homes in Cambridgeshire and Peterborough. "It is an honour and a privilege to do what we do, yes times are challenging so it's never been more important for everyone to work together to ensure that staff and the people we support are kept safe and looked after."
And in a further response from a care home in Cambridge which received additional staff support from the council's Enhanced Response team which is part of the Reablement Service, came this tribute – "Thank you for your support so far in providing us with the necessary staff cover during this COVID-19 crisis. I would like to specifically thank Claire Hodge, Laure Clarke, and Gill Sproule for their valuable support and service. They all worked with dedication and have demonstrated excellent professionalism at this unprecedented time that we are facing.
"I specifically wanted to acknowledge and thank Claire for demonstrating high professional values and standards. She was with one of our residents' during their last moments of life, holding their hand in the absence of their relatives as they passed away."
---
Public invited to get behind the nation and celebrate VE Day @ Home – This Friday (8 May), marks the 75th anniversary of one of the most important and historic days in modern times – Victory in Europe (VE) Day – which brought an end to the Second World War in Europe and a return to peace.
With social distancing still part of our everyday lives, and events cancelled across the country, Cambridgeshire County and Peterborough City Councils were keen to ensure VE Day celebrations could still be upheld – this time in the comfort and safety of your own home.
To get you in the mood, why not listen to local Piper, Councillor Russ McPherson, Deputy Mayor City of Cambridge, give a rendition of 'The battles o'er' and 'My Home' favourite of the queen mother' on YouTube here.
You can also enjoy 'Last Post', played by Lance Corporal Jason Hobson from Royal Anglian Regiment Band and directed by Cambridgeshire County Council's own Cllr Peter Hudson. Watch here.
Look out for a special video on Friday where school children across Cambridgeshire and Peterborough were keen to get involved, and to say thank you to those who fought and died for peace.
At 3pm on Friday you are invited to join a 'virtual service', with music, memories and speeches celebrating the occasions and paying tribute to the entire Second World War generation from British, Commonwealth and Allied Forces, to evacuees and those who served on the home front.
You will be able to watch the hour long event, or you can listen live by tuning in to Cambridge 105 radio.
A virtual service to mark VE Day will be held by Peterborough Cathedral, led by the Dean Christopher Dalliston and Canon Ian Black, the Vicar of Peterborough.
The service will be broadcast as a live stream from 3pm on the Cathedral's Facebook page and also as a video via the Cathedral's website.
---
Schools across our region show their creativity to thank the NHS, let children know they are on their minds, and asking us all to Jump, for our Love! Schools, parents and children across Cambridgeshire and Peterborough have been letting their creative juices flow, and getting in front of the camera to share important messages, and have a bit of fun.
Staff and children from Alconbury C of E Primary created a lovely video to show their 'True Colours', in support of our NHS staff and frontline workers.
Hannah Mulcrone, Headteacher at the school, said: "We are keeping in touch with our children and families, but I miss them at the school and I know our staff do too. Our children and parents recognise the incredible work our NHS staff and keyworkers are doing on the frontline, and even at home they were only too keen to show their support and say thank you. We want them to know everyone at Alconbury Primary is thinking about them, and applauding everything they are doing to keep us safe."
Meanwhile, staff at the Duke of Bedford Primary School, Thorney, Peterborough, produced a poignant video letting children know they are thinking about them, and they will be ready to them back when the time is right.
Cathy Bailey, Headteacher at the school, said: "We can't deny this is a strange time for children and parents, as well as our staff. The school is certainly different without all our wonderful pupils being around, but I know they are working hard at home and am proud of how they have been adapting to the situation. I want our children to know we are thinking about them, and will thrilled to welcome them back when we are allowed to do so."
Keen to get us up and active, Brington C of E Primary, Huntingdon are encouraging everyone to 'Jump, for your love', with staff donning outfits not seen since the 80s. Watch their video.
Mark Farrell, Headteacher at the school said: "As the weeks of lockdown roll on, it can be harder and harder to find the motivation to stay fit active. We wanted to create a fun video that hopefully gives our children and parents a few ideas to keep them moving, while being able to have a good giggle at their teachers. I have it on good authority from our staff that wearing a headband or legwarmers gives you a guaranteed 10% energy boost."
---
Dr Liz Robin vlog – Dr Liz Robin's, Director of Public Health for Cambridgeshire County Council and Peterborough City Council, reminds us that while we remember the heroes of the Second World War tomorrow on VE Day, we must celebrate this important anniversary from the comfort of our own homes. Make #VEDay75 a day where we continue to save lives by staying at home and observing social distancing rules to protect our vulnerable NHS.
Today's video blog is now available on our YouTube channels. Dr Liz Robin can do interviews about the current COVID-19 situation or the contents of today's Vlog. Please contact the newsdesk to check availability.
---
You can keep up-to-date with any changes to our services on our websites:
Our advice and latest information on Coronavirus can be found on both websites – www.peterborough.gov.uk/coronavirus and www.cambridgeshire.gov.uk/coronavirus
---
Coronavirus: what you need to do
Stay at home
Only go outside for food, health reasons or work (where this absolutely cannot be done from home)
Stay 2 metres (6ft) away from other people
Wash your hands as soon as you get home
Anyone can spread the virus!
Full guidance on staying at home and away from others can be found here.
Leave a Reply