Pboro City Council COVID-19 update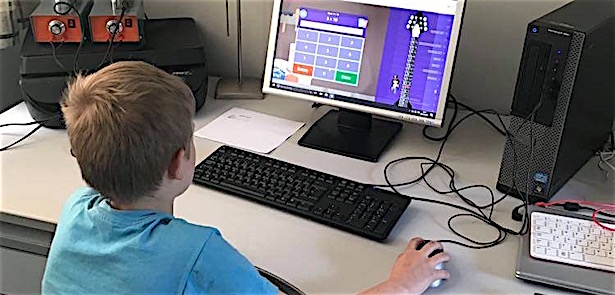 Cambridgeshire County Council and Peterborough City Council communications team will be providing a daily media update with a round-up of any changes to council services arising from the Coronavirus. Please note – all information is correct at the time of publishing.
UPDATE: Tuesday, 21 April 2020
First virtual Cambridgeshire County Council meeting to be held tomorrow – Tomorrow's Communities and Partnerships Committee at Cambridgeshire County Council will be the first to be held virtually during the Covid-19 outbreak.
Starting at 10am, the meeting agenda includes the outcome of the Innovate & Cultivate Fund (ICF) Recommendation Panel and will recommend the approval of funding to Cambridgeshire Early Years Teaching Alliance and to Disability Huntingdonshire. Read the full agenda online.
The meeting – like all those during the Covid-19 outbreak until further notice – will be conducted using the Zoom software platform. It will be livestreamed on the council's YouTube channel for members of the public to watch. The meetings will be recorded to allow people to watch them on YouTube afterwards if they can't log on during the meeting itself.
The meetings have been made possible thanks to the agreement of a protocol by members, to allow the vast majority of its democratic decisions to be made remotely, while adhering to the Government's social distancing guidelines. This follows Government legislation which came into force on 4 April.
A similar process is now being developed at Peterborough City Council.
Council meetings in Cambridgeshire are also handled by Cambridge City Council, East Cambridgeshire District Council, South Cambridgeshire District Council, Fenland District Council and Huntingdonshire District Council and they will run their own system for meetings. Please contact them for their details.
---
Peterborough City Council employee shares her experience of being redeployed to help vulnerable people – Jenny Morgan works in Peterborough City Council's sensory team as a hearing impairment worker, but due to the current restrictions to reduce the spread of coronavirus, she is limited in the work she can do.
She continues to keep in touch via email and text with her client group and is able to respond to urgent needs when required to ensure that deaf people in the community are still supported.
To help the council provide extra support to vulnerable people during the coronavirus outbreak, she has also been redeployed to the reablement team. Currently, she is dividing her work time between reablement and the council's sensory team.
Normally, reablement is a service that provides care and support to adults living in the community. It delivers a programme of activities to enable individuals to increase their confidence and ability to live as independently as possible within their home.
During the COVID 19 outbreak, the reablement service is ensuring it helps to deliver care and support to those people who need it most.
As part of the reablement team, Jenny visits vulnerable residents in their homes to check they are well and assist with providing any help they may need, such as making sure they are hydrated and have enough food.
People in the shielded category should not generally be meeting other people face to face, but staff are working in strict accordance with Government guidelines and wear appropriate personal protection equipment (PPE) when on shift, including a face mask, gloves and pinafore apron.
Jenny said: "Transitioning over to support the reablement team at this time has been a great experience. I am enjoying the daily structure, learning and developing new skills. I feel much more positive knowing that I am doing my part to help adult social care and our service users during these challenging times.
"The reablement team has been very welcoming and helpful and staff are available any time I need advice or support. I am gaining a good insight into the essential role that the reablement support workers perform in the community, supporting clients to regain their independent living skills.
"Clients are always happy to see me and are very appreciative of the continued good quality service provision and relieved to see a friendly face regularly in this time of uncertainty."
Councillor Wayne Fitzgerald, cabinet member for Adult Social Care, Health and Public Health at Peterborough City Council, said: "We have a brilliant and committed reablement team which provides vital support to those who need it most all year round.
"But during this challenging time, it's important that our services are as effective as possible and redeploying staff from other services is helping us reach everybody who needs it."
---
School ensures online learning is available for all (see pic) – Townley Primary School and Pre-School in Christchurch, near March, has been helping ensure all its pupils have the equipment they need to learn at home.
With the help of local volunteer Nate Lansdell, the school is upgrading some of its old PCs, so that they can be offered to families who currently have no access to online learning.
Maria-Anne Higgins, headteacher at Townley Primary School and Pre-School, said: "We have a strong community spirit and we want to make sure that, as a school, we do as much as we can to make sure our students can keep on learning. With Nate's help and expertise, we've been able to repurpose some of our IT equipment to enable all our students, to learn and to stay connected during this difficult times, regardless of their circumstances."
---
Dr Liz Robin vlog – Dr Liz Robin, director of public health for Cambridgeshire County Council and Peterborough City Council, talks about the further three week extension of the Stay at Home rules and why it's so important we stick to them to keep slowing the transmission of coronavirus.
Watch today's video blog here. Dr Liz Robin is available for down the line interviews about the current Covid-19 situation or the contents of today's Vlog. Please contact the newsdesk to check availability.
---
You can keep up-to-date with any changes to our services on our websites:
Our advice and latest information on Coronavirus can be found on both websites – www.peterborough.gov.uk/coronavirus and www.cambridgeshire.gov.uk/coronavirus
---
Coronavirus: what you need to do
Stay at home
Only go outside for food, health reasons or work (where this absolutely cannot be done from home)
Stay 2 metres (6ft) away from other people
Wash your hands as soon as you get home
Anyone can spread the virus!
Full guidance on staying at home and away from others can be found here.
Leave a Reply