New campaign to help residents access food and financial support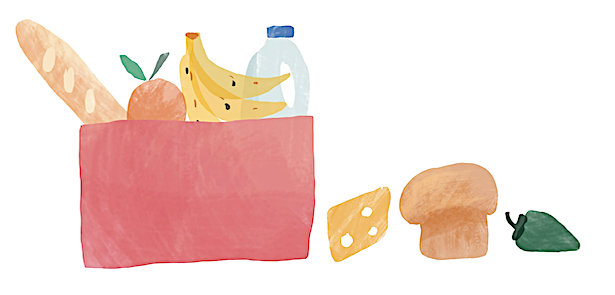 Peterborough Council for Voluntary Services – PCVS – has launched a new campaign to support city residents to access food supplies and debt management advice this summer.
With an average increase of around 138% in the number of Universal Credit claimants from March to May this year, the #dontgohungrythissummer campaign aims to guide residents towards a range of free professional support to help them take control of their financial situation before it worsens and, for those in need, to access emergency food supplies too.
Supported by charities and groups across the city's voluntary and community sector and backed by Peterborough City Council, at the heart of the campaign is a new leaflet which showcases the various organisations in Peterborough offering help.
Translated from English into seven additional languages – Hindi, Urdu, Russian, French, Portuguese, Slovakian and Polish – the leaflet is available online and in hard copy format at venues and community hubs around the city.
Lauren Kendrick, Communities Development Coordinator at PCVS, said: "We know these are difficult times, but help is at hand. Together with our partners across the city, PCVS is working hard to make sure people in Peterborough know where to access free food and financial management support.
"No one needs to go hungry in our city. From the Peterborough Foodbank and Foodcycle to Family Action and Peterborough Homeless Helpers, there are so many fantastic organisations working tirelessly to support local people and make sure they get vital food supplies.
"And the same is true for the financial support on offer. It's free, regulated advice and tailored to help people in the way they need it most. There's never been a better time to take control of your finances – don't put it off, please get in touch."
PCVS plays a pivotal role in galvanising communities and makes a difference to thousands of lives in Peterborough each year.
The #dontgohungrythissummer campaign is led by PCVS and supported by Peterborough City Council and the Peterborough Food Partnership.
If you're in need of debt management support or want to know how to access food supplies in Peterborough, visit www.pcvs.co.uk/dontgohungry or search #dontgohungrythissummer on social media.
Leave a Reply