Make your tree a Lights of Love tree for Sue Ryder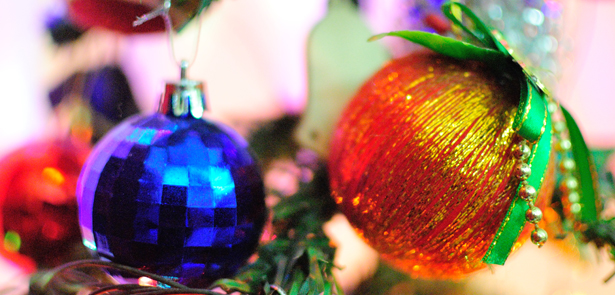 Every year, Sue Ryder's Thorpe Hall Hospice has its own Lights of Love tree, which becomes the centrepiece of the hospice's seasonal celebrations. The tree is traditionally hung with hundreds of baubles carrying messages of remembrance, greeting and love
As seasonal celebrations get underway, offices, halls, receptions and entrances will be decked out with lights, tinsel and trees. And what better way to decorate those trees than with an array of baubles inscribed with personal messages from staff, guests, customers and visitors.
Now the hospice team is urging venues across the region to host their own Lights of Love tree.
Hospice fundraiser Kirsty Clipston said, 'Firms, schools, banks, shops, venues, hotels and restaurants all have their own Christmas tree and we'd love to see them transformed into Lights of Love trees. Staff, customers, clients, in fact anyone who passes the tree, can be invited to write their own seasonal greeting on a bauble and hang it on one of the branches, in exchange for a donation.
'It's the perfect way to wish your colleagues a happy Christmas without writing cards to everyone, to send a message to your customers or clients or just to make your tree the talk of the town!'
All the money raised will go towards the £6 million Thorpe Hall Capital Appeal funding the building of a new hospice at Longthorpe in Peterborough. And every Lights of Love Tree will get a special mention on the Sue Ryder Thorpe Hall Hospice social media pages – brightening up Facebook and Twitter.
If you'd like your workplace Christmas tree to become a Lights of Love tree call Kirsty on 01733 225999.
For information about Thorpe Hall and the £6 million appeal visit www.thorpehall.org
Leave a Reply