Longueville Court Care Home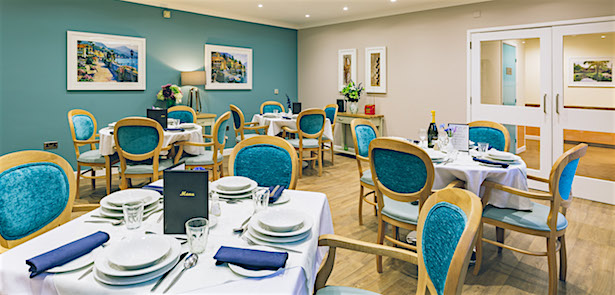 Choosing a care home can be a difficult decision for everyone involved, but finding the right home can relieve worry, knowing that you have found the best possible care for you or a member of your family
Longueville Court Care Home, run by Barchester Healthcare, provides 24-hour nursing care for people with a range of complex needs. Located in the picturesque village of Orton Longeuville, the home has a dedicated unit for older people living with dementia who are in need of support. Alongside this, there are comprehensive facilities to support younger people with physical disabilities, including cerebral palsy, Huntington's, multiple sclerosis, acquired head injuries and palliative care. These services can also be provided on a respite basis.
Longueville Court's highly-qualified and attentive staff are passionate about independence, dignity and choice for all of their residents. The well-trained care staff focus on the individual needs of each resident, developing a tailored care plan for each and every person.
The home also provides a varied life enrichment programme full of social events and individual hobbies, so there is always something to do and look forward to. This programme has been created to empower residents by cultivating their personal interests, which means residents can enjoy a wide range of activities including exercise, arts and crafts, baking, gardening, music, films and many more. The home also has its own minibus to take residents on regular outings to various attractions within the area such as local garden centres and parks.
Following significant investment, Longueville Court now also has a brand new look. The appearance of the home has been considered down to the last detail and is designed with residents firmly in mind. Its bright new reception area, for example, is the perfect spot for socialising or taking part in one of the many daily activities. The beautiful new dining room is also a wonderful place to enjoy a three-course home-made lunch, while the new bedrooms are comfortable and tastefully decorated.
Looking for care may be a daunting process, but Barchester Homes are pledged to provide you with the guidance and support you need and answer any questions you may have.
For more information about the services available at Longueville Court please visit: Barchester.com/Longueville-Court-Care-Home
Leave a Reply