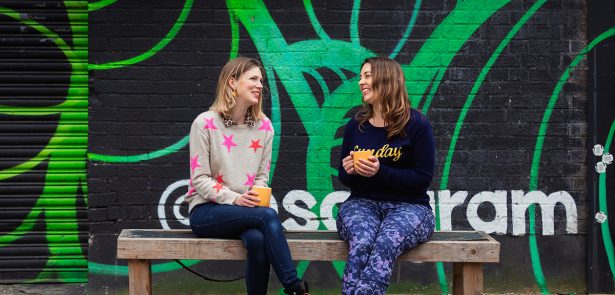 There's no perfect guide to raising children, although many of us wish there was. It's perhaps the hardest job you will ever take on. And it's so easy to doubt your decisions or to feel like you're making mistakes along the way. Now, two former teachers - Gemma Holbird and Sarah Jane Sauntson (supported by third team member Carys Vaughan) - are here to help. They launched The Conversation, a not-for- profit organisation based in Stamford, to enable parents to feel more confident in their abilities and to encourage young people to thrive. The Moment met up with them to find out why it's good to talk.
How did The Conversation come about?
Sarah: Well, way back when, a local charity was doing some preventative pregnancy education work and asked Gemma and I to advise. We were both teachers. And we gave more than advice – we said, actually we think we could take this on! So we did.
Gemma: At that stage we were rewriting a programme on sex education to go into primary schools.
Sarah: We overhauled it really. We realised we had a lot we wanted to say and that, actually, PSHE and sex education was not necessarily being embedded well within the curriculum.
Gemma: And naturally so, because it's quite a specialist area. We really wanted to deliver it in a consistent and confident way.
Sarah: But also in a very conversational way. We wanted to make sure it was a discussion. That it was not about telling young people what they should and shouldn't be doing, or what they should or shouldn't feel. We wanted to provide an opportunity to chat with young people about those important issues that so many people are afraid of talking about.
Gemma: Essentially, so they can make healthy choices that have a positive impact in terms of their wellbeing and others' wellbeing too.
Sarah: So then three years ago, when the charity closed, we decided to set up on our own. And we became The Conversation.
What have you been up to since then?
Gemma: We have been developing the programmes on sex education and healthy relationships, and we now also cover social media, self-esteem, identity, and mental health and wellbeing. Throughout the year we run a varied programme of workshops from Year Two in primary schools right through to post-16 education and beyond. For example, our Year Two project is The Fearsome Giant, which is a theatre and creative arts workshop that we toured in the Stamford area. We will be delivering it in Peterborough next year in around 15 schools, thanks to funding from the Harry Cureton Charitable Trust via the Cambridgeshire Community Foundation. The project teaches children how to manage worries and anxiety. They get to experience a fantastic performance from the Theatre of Widdershins and then explore the themes using the arts to create sensory nests.
Sarah: We're really proud of the work we do in schools, which took off quite organically.
Gemma: Especially after lockdown, when we found we were welcomed back quite quickly.
Sarah: We realised that, from this, actually we wanted to do something a little bit more holistic, and we wanted to work with parents.
Gemma: We're finding that, in the same way that children aren't perhaps talking about these things in the classroom, parents aren't necessarily discussing their struggles at home.
Sarah: And they're perhaps quite isolated. It feels like there's now less of a community around parenting. When we're talking to people they seem to be parenting in isolation, so we wanted to provide a platform to discuss the things we are all struggling with.
Gemma: We recognise that the work we do in schools is only going to be effective if we are able to equip parents and carers to support children in these areas. We felt there was such a lot of information out there and that sometimes, as a parent, it can be really daunting. The aim of creating our courses was to condense that into really practical strategies, so they're more manageable and understandable – rather than just another task on the to-do list that adds pressure.
Sarah: We wanted to show that there are a few things we can do that have a very big long-term impact on our child's wellbeing. That was the idea.
Has it been a natural progression from working in schools to working with parents?
Sarah: During lockdown, we thought that perhaps we should be working with parents. Then we came across some research that really cemented it for us. It showed that working parents are actually the most stressed people in the world. And they are trying to be good employees, trying
to manage the home, provide healthy meals, fancy dress costumes, sort library books… you name it – everything and anything! And they were also really struggling with their own children's wellbeing. That research really resonated with us. It felt like the confirmation that this was what we needed to be doing. Initially, we started working with businesses. The rationale is that if it's working parents that are the most stressed, then let the employer take some of the load. Let the employer recognise that they need to support their parent workforce. We wanted the businesses to have these conversations in the workplace, so it didn't feel like pressure at home that you had to add on top of everything else that you're already trying to do.
Gemma: We realised there are so many parents, ourselves included, who default to accepting a certain level of anxiety in our everyday lives. Society at the moment is so fast-paced, so pressurised, and there's so much in the media to make us worry and panic. We wanted to think about how we can resist that and share some very practical strategies to help manage those struggles.
Do you think there are challenges distinctly caused by our modern age?
Sarah: Definitely! There's social media.
Gemma: Yeah, it's a biggie for us that we want to address. For example, we're working with Year Eights, getting them to understand how social media companies work and encouraging them to take control of their own digital habits. But we also realised children are not very well equipped to make those decisions at that age. You know, it's very hard for them to resist addiction when we're giving them phones and saying, 'Here you are! But don't get it out too much!'
Sarah: We're trying to empower parents to stand up to the parent pressure. But also, we, as parents, have information bombardment in the palm of our hand. Without meaning to, we fall into comparison traps too. You think you're wise to it, but subconsciously you're taking it in all the time. You're constantly up against everyone else's filtered life, which you can't help but compare with your own, unfiltered life. How does your work affect your own parenting style and choices? Or perhaps it's the other way around – how does your role as a parent affect what you do with work? Gemma: I suppose sometimes it empowers us. Sometimes it makes us think, 'gosh how am I qualified to do this?!' But what we've come to realise is, actually our authenticity is what gives us the right to be able to talk, rather than it being a bad thing. From a personal perspective, I can say that parenting has taught me that no child is the same. So you might think you've cracked parenting after the first or second child, then the third one comes along and you think 'this one is very different, even though I'm doing very similar things.' It has humbled me as a parent. And
it's made me realise that we need to encourage each other to focus on equity rather than equality in our parenting – meeting each child's needs differently.
Sarah: We often talk in our workshops about 'common mistakes' you can make as a parent. And we say we've pretty much made them all ourselves that week. It is always true. We are trying to resist what we call the pursuit of parenting perfection. The moments when you're not perfect are good, they build resilience in your children. Don't aim for perfection, aim for good enough.
If you had to give one piece of advice to parents, what would it be?
Gemma: Loving your child the best you can matters more than looking for perfection.
Sarah: And loving them for who they are. We have this idea that it's all on us. Their future, their success, their happiness. But actually, they are who they are. We don't have that much influence; our job is to gently steer and support. Who they are is predetermined.
More from The Conversation
1. Businesses can sign up for a package of video resources, which employees can engage with, and then The Conversation hosts follow-up sessions in the workplace or online. Email for further details.
2. Coming soon! On the evenings of 15 and 22 March 2023, there will be free parenting workshops held at The Blonde Beet in Stamford. Funded by The Burghley Family Trust. Individuals wishing to sign up are encouraged to get in touch.
3. Follow 'The Conversation Stamford' on Instagram, Facebook, and LinkedIn. Email for more information.
The Fearsome Giant
Applications are open for Peterborough primary schools to be part of the funded tour of The Fearsome Giant in spring 2023. The Conversation can offer an exciting theatrical performance and creative workshops exploring managing anxiety and worry to 15 schools. To express your interest, please go to:https://forms.gle/TSfrWTjuGsXFjMsAA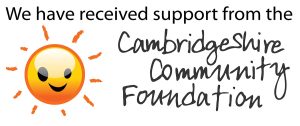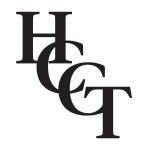 Leave a Reply