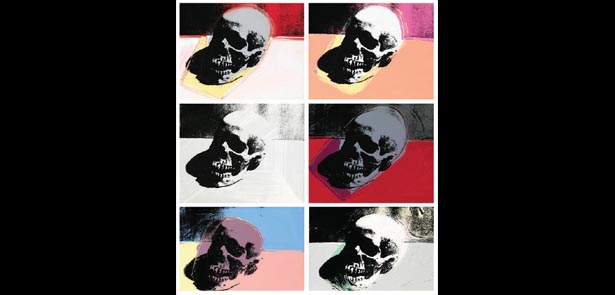 Vivacity announces Artists' Rooms: Andy Warhol at the City Gallery, Peterborough Museum from 16 October 2015 to 31 January 2016 – and the chance to join a very important team…
Andy Warhol is one of the most influential artists of the 20th century. Working in a wide variety of media from drawing to photography, he is one of the key artists of the Pop Art movement, known for his observation that 'everyone will be world famous for fifteen minutes'. Now you can be part of this exciting project by becoming one of Team Warhol, the Gallery Hosts who will welcome visitors to the gallery (audiences of 18,000 are expected) and help run the exhibition. You will learn about the care of these very important works of art, become knowledgeable about the collection, Warhol and Pop Art, and capture public opinion about the exhibition.
Just as Game-makers made London 2012 special, the volunteers in Team Warhol will ensure that any visitors to the gallery will be greeted and can ask questions about the exhibition. Training and access to special events will be given to volunteers, who will be needed at various times, including some evenings and weekends. An interest in art, history or popular culture is ideal, but a willingness to learn new skills and to be a friendly face for the public is essential.
"We want the whole city to be excited about our ARTIST ROOMS project – forty years since his Factory studio was the talk of New York, Andy Warhol's work is still interesting, challenging and accessible. There will be lots of opportunities to get involved, from talks and workshops, to a young people's Invasion event and school tours, but the first thing we need to do is to recruit a gallery team of 50 volunteers to share the shifts of manning the gallery, and to help deliver an exhibition which is the talk of the town."
Kate Hall, Arts Programme Manager
For more information about becoming one of Team Warhol, please contact Gill Benedikz at or call 01733 864 775.
Leave a Reply