Interview: Mayor James Palmer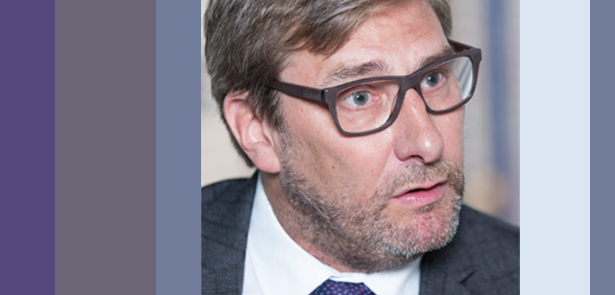 In May 2017, James Palmer was elected as the first mayor of the brand new combined authority covering Cambridgeshire and Peterborough. Its key responsibility is to promote and facilitate economic growth in the region, for which it has a budget of £600m (£20m over 30 years). In September 2018, it also took over the Local Enterprise Partnership (LEP) for the area, creating a new Business Board that removes the politics from, and restored credibility to, the decision-making process
Directly accountable to the Combined Authority, it is also a vital link between businesses on the ground in the region and the Combined Authority itself – which in turn has a direct line to central government. Not so long ago, the tasks of the Combined Authority and Business Board seemed clear, and the future of this 'Eastern powerhouse' bright – Cambridgeshire and Peterborough has the best performing economy in the country outside London, contributing over £5bn a year to UK PLC, and has two of the top five fastest growing cities in the UK. Then along came COVID-19… In mid-April Moment editor Toby Venables talked to Mayor James Palmer about the impact of the lockdown, radical changes in methods of working and how the Combined Authority and Business Board is helping local businesses of all sizes get through it.
This virus has impacted on just about every area of life and business in recent weeks. To start on a personal note, how has it changed your normal working day?
I normally do about 20,000 miles a year on the road and spend a lot of time going back and forth to London on the train, meeting with representatives of government, so I'm clearly not doing any of that at the moment. But virtual meetings are happening daily, as you'd expect, maintaining contact with local leaders in the county and of course with central government as well. Basically, we're trying to make sure that combined authorities are front and centre of economic recovery and economic support.
What are your key priorities – and what is the Combined Authority doing to provide that support to local businesses?
Well, the Combined Authority doesn't have any responsibility in the health sector. Clearly we can coordinate on a national basis, and also locally with the County Council and the City Council, but that's a job that they have largely got on with. The job of the Combined Authority – alongside transport, education and housing delivery – is, of course, brokering the economy. To facilitate that, as part of our structure, we have the  The Business Board, the LEP for this region, and their responsibility is to ensure we are an effective signpost for business. We've got a database of 6,000 businesses in Cambridgeshire and Peterborough that we have been in touch with to make sure they can access the government funds that have been put forward. Last week we also launched our COVID-19 response for small businesses and extended that to sole traders as well. That's a capital grant scheme, so basically says to businesses: 'If you were planning to invest or need money to put into a capital project, and you now can't because you're having to spend your capital to pay your staff or whatever it may be, then we are able to help with that from the capital fund'.
One of the issues with central government funding is that it's taking time to roll out, especially to smaller businesses and self-employed. Does this overcome that problem?
We can get money out to businesses quickly with that, and that is key. The issue that we have had nationally is that government's response is better suited to big companies. It's easier for government to deal with bigger companies with large numbers of staff, because they can put in place the furlough scheme and fund them through that, but the problems arise where you have small businesses, sole traders and startups – basically, companies with less than ten people. These have been quite difficult for government to reach and there has been the potential for them to fall through the net, and we have identified this as a particular issue in this area. The economy of Cambridgeshire and Peterborough thrives on small businesses. We do of course have larger companies such as Perkins, but overall we aren't a part of the country where there are massive employers like British Steel or Jaguar Landrover. That's why it's so vitally important that we do whatever we can for smaller businesses, so we're looking down the back of the sofa and finding funding to help these businesses survive. And that's what this is really about – surviving the here and now so we can go from strength to strength when we get out of this horrible situation.
Focusing on Peterborough for the moment… As a city it's been booming, but has also had its struggles and growing pains – far more so than Cambridge. Do you think this makes it more resilient or more vulnerable in the current crisis?
Peterborough has the reputation of being extraordinarily resilient, and of being a fantastic place to do business. It has actually shown higher growth than Cambridge recently, and has therefore put itself in a position where it can be resilient. We know that the effect of this virus is indiscriminate, and that there are some businesses that thrive and get larger and others that will really struggle to get through it. But I do see it as my responsibility to do whatever I can to support Cambridgeshire and Peterborough business during this crisis. I take that very, very seriously. With that in mind, we are trying to increase the funding that we have; we are in conversation with government and it may be that the way we are looking at this, through the capital grant scheme, is a good way for government to funnel some money through to reach as many businesses as possible. Peterborough has got so many exciting businesses – wherever you turn there's innovation and excellence – and I think that Peterborough is a strong city that will pull through this. And it's my job to make sure it does!
You recently initiated a virtual body called the Mayor's Forum. Tell us what that is and what it aims to achieve.
It came about because the Prime Minister, before he was ill, decided that he would chair the city and regional mayor's around the country. There's nine of us, and the idea was that he would chair a group where we could bring our issues to him to help solve some of the problems we may have in our respective areas. Between us the mayors represent over 40 million people out of the 55 million in England, so it's a pretty significant group. I decided that if I was going to get the best information to central government, I needed to put together a forum in Cambridgeshire that included representatives of federations for business, representatives from Opportunity Peterborough, Peterborough City Council Leader John Holdich and all the MPs across the county, including of course Peterborough MP Paul Bristow. So, it is effectively a forum where people can bring issues before the group and I can then collate those and take them to government and say: 'These are specific issues in our county that we can deal with, but we need information or the ability to make those changes, or to be able to bring in the funding to the right area'. So that's what the Mayor's Forum is set up to do – and is doing!
The Combined Authority is quite new and clearly was instituted to provide advantages to the region during more normal conditions. But is it also advantageous having this additional structure during the current crisis?
Yes, I think it is. It allows us to make direct decisions. Particularly in Cambridgeshire and Peterborough with the Business Board, we were able to get in and get things done very quickly. It also gives us that forum with government that other areas don't have. The government gives particular attention to combined authority areas and it's very beneficial, I feel, for Cambridgeshire and Peterborough to be part of that – that's a benefit that our area has had since signing up to be part of a combined authority in 2016. Equally, I think it's important that I as mayor look beyond my boundaries of Cambridgeshire and Peterborough and try to work alongside neighbouring LEPs and help them to deal with the crisis as well. But yes, having a mayor, and having a combined authority, having a direct line into government, having the Business Board as part of the combined authority – these are all hugely beneficial for the businesses and the people of Cambridgeshire and Peterborough.
Understandably, COVID-19 dominates everything at the moment, but is there also 'business as usual' that the Combined Authority has to keep going, and is there a danger of such things being overshadowed?
Obviously we have had to divert our efforts to give COVID-19 support – but our projects still continue. I held a meeting this week with the potential partner for Peterborough University, I've been discussing basic transport work and our officers across the county are working on those issues. In fact, this break in normal office operations has given us significant ability to get those projects worked up and into strong positions. So, we can't exactly say it's 'business as usual' – people are working in their pyjamas and working from their kitchen tables! – but existing projects must continue. Committee meetings are still happening. We were actually the first combined authority to have a virtual meeting, at the end of March, and around 50 members of the public attended that – actually far more than we get to a real meeting! So our business is continuing.
The Combined Authority is generally focused on future development, often quite some way down the line. Has the intervention of this crisis caused a radical shift in priorities?
I think it's twofold. Our job, in the Combined Authority, is almost never in the here and now – it's always about planning ahead to where we'll be in five or ten or twenty years. Because of COVID-19 we're actually doing a lot more in the here and now, working in the time and space that we have, because there is an urgent, immediate need to solve the existing and very real fiscal problems that businesses have in the region at the moment. As you say, this is actually quite unusual for us because in both the Combined Authority and the Business Board we are normally giving funding for future growth, or creating opportunities for future growth across Cambridgeshire and Peterborough, including future transport plans or housing developments. That's what we have been doing, and have invested £38m this year into the economy already. We do need to look beyond the crisis as well as dealing with the immediate issues. For most people out there it's also about hope. You hope for a better time and a better future. This is an unnatural time. And I'm just like everybody else in that respect – I'm in the house every day, and we are all struggling under this situation that is not natural to any of us, but we all hope for better times ahead. Alongside that we hope that as few people as possible suffer from this terrible virus. If we can work towards a better future, that helps deal with that.
Do you think one outcome of this may be permanent changes to the way people work?
We've done a little bit of online working in the past, but not a great deal. I think one thing is absolutely for sure – we're now so well-versed in Zoom and Teams meetings that I foresee that continuing, with some meetings taking place in person but also more taking place virtually. I think that will become much more a part of Combined Authority business – and also Council business. It has made it clear that you don't necessarily need to have 20 people in a room to make a meeting work. The ability to do business in a virtual world is now there for all to see, and of course when it comes to public participation it is far easier for many members of the public to click on a link to go into a meeting than drive into Cambridge or Peterborough to take part. So I think the way councils and authorities do business will change – including the government. I do miss interaction with people though, and I do think sometimes there's a lot to be said for sitting with somebody face to face when you're doing business.
Considering some of knock-on effects of that, those changes could be incredibly positive…
Yes, they really could. As you said, environmentally it's fantastic because people aren't driving all over the county for meetings – but also, think of the savings in expenses. All councillors get paid expenses for travel, but if you're not having to drive into Peterborough or elsewhere for meetings then there's added benefit for the finances of the authority you're representing. So, there are some positives to come out of this. Necessity is the mother of invention, and in all crises you find ways of doing things that may ultimately come to be regarded as best practice.
You're talking to businesses and business bodies every day. What are their main concerns, and is it different for large and small businesses?
The key concerns are accessing the finance necessary to make sure people are paid at the end of April and May. We're clearly going to be in this for a period of time, and generally business needs are very immediate, and the concerns are very immediate. I'm speaking to people who work for themselves and to businesses that employ hundreds of people, and they are all very concerned for their livelihood. Only about 15% of businesses are able to operate as normal at the moment, and our job is to see where government can allow other businesses to open up. At the moment I've got concerns about the supply chain in construction, because construction is an industry that can operate with social distancing but supply chains have shut down. I think that's something we need to lobby for so it can be tentatively reopened. Another that has been brought to the Mayor's Forum is garden centres, and whether they can open up with the same social distancing measures that we are seeing being well organised in supermarkets. These are points that we are putting to government. Another is whether we have a blanket lockdown of the entire country, or if there are areas where the effects of COVID-19 has not been so severe, such as in Cambridgeshire and Peterborough, should they come out of lockdown ahead of others? These are the questions we are putting and will continue to put for the benefit of the people of the area.
Do you have a general message to businesses out there in the region who are wondering what to do?
We're doing everything we can, so please contact us. We can't promise perfect solutions, but the more people let us know what they need, the better we can inform government and put pressure on them to make sure we get the help businesses really need. We currently have £5.3m in our capital fund, but are lobbying government for more, and if there's a tangible need for more we will keep going back until we get a solution to the problem. I'm just doing everything I can with the finances I have – or can get – to help businesses through this tough time. But that's my job.
The CPCA Business Support Hub offers a range of ways that the Cambridgeshire and Peterborough Combined Authority can assist you and your business, including funding opportunities, helpful resources, webinars and essential documentation. https://cpcabusinesssupport.co.uk/
The Mayor recently launched the CPCA Talent Portal, which is helping employers find staff with the necessary skills to enable their business to adapt and operate during this difficult time: https://cpcabusinesssupport.co.uk/talent-portal/
Combined Authority main website: https://cambridgeshirepeterborough-ca.gov.uk/
Leave a Reply