Horrible Halloween activities for everyone!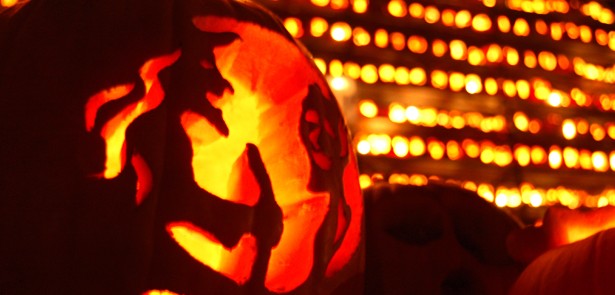 Room On The Broom story times
Come along to a library near you to enjoy hearing this favourite story in half term!
"The witch had a cat, and a very tall hat,
And long ginger hair, which she wore in a plait
How the cat purred and how the witch grinned
As they sat on their broomstick and flew through the wind…"
The witch and her cat fly happily over forests, rivers and mountains on their  broomstick until a stormy wind blows away  the witch's hat, bow and wand. They are retrieved by a dog, a bird and a frog, and each animal asks for a ride on the broom. What will happen next?
FREE. Suitable for ages 3 and up, accompanied by an adult. No need to book, just come along.
Central Library – Sat 24 Oct, 2.15pm 
Orton Library – Thurs 29 Oct, 10am   
Bretton Library – Thurs 29 Oct, 11am 
Werrington Library – Fri 30 Oct, 10am 
Hampton Library – Fri 30 Oct, 10am      
Gory Stories…
…at Peterborough Museum, 26-31 October 2015  10am-5pm (last entry 4pm).
Oh no! You've just walked through the door of the museum and suddenly you've  been transported back in time! Dare you discover the gruesome tales of the past to  solve the quest and find your way home?  Will you find yourself at the mercy of Georgian courtroom justice? Or shut in  the operating theatre with the Victorian surgeon? Or meeting a Tudor jailer?  Travel through the building's past and uncover clues in 'gory stories' which will  be fun for all the family!  There's no need to book for this event, just drop in.
Admission: £4 adults, £3 concessions, £12 families   
Halloween  Ghost Walks
Meet outside Peterborough Museum  28-31 October 2015  7:30pm & 8pm daily 
Don't miss the Halloween edition of the  city's five star rating (Trip Advisor) ghost  walks! Stalk the streets with a costumed  guide to discover the eerie secrets of  Peterborough's most haunted building  and many other spooky locations. As  always, the Halloween walks are a bit  special with costumed ghosts en route to  bring the stories to life! Not recommended  for children under 8 or those of a nervous  disposition, tours last about 100 minutes.
Early booking is advised as these tours  do sell out! Call 01733 864663 or email  to book.  
Admission: £5 adults, £3 concessions   
Halloween Horror Night 
Peterborough Museum 1 November 2015  Every half hour from 6:30pm 
Prepare to be entertained, enthralled and downright scared by a night of dramatised  tours around the museum! Hear about some of the museum's many ghost stories by  candlelight, but prepare to jump as the stories come to life using costumed actors,  projections and other effects…  One of the museum's scariest events this Halloween season, and as such not  recommended for under 14s, the nervous or unwary. Tours set off every half hour from  6.30pm and last just under an hour, strictly pre-booked in advance.
Pre-booking is essential. Call 01733 864 663 or email  Admission: £7 adults, £5 concessions.
Halloween Midnight Ghost Hunt 
Peterborough Museum 31 October 2015  11:30pm – 4am
Join a candlelit tour of the building, followed by a  chance to spend the wee small hours on a real, live  ghost hunt. Try various experiments and pieces of  equipment – but will you have a real paranormal  experience? Strictly over 18s only, and not for those of a  nervous disposition!  Pre-booking essential, call 01733 864 663 or email to book.  
Admission: £25 per person
And don't miss Peterborough's latest attraction, the Priestgate Vaults…
■ £6 – Adults
■ £4.50 – Students, Seniors & Children  (under 16)*
■ £20 – Families (2 adults, up to 3  children) 
*Please note Priestgate Vaults tours are  not recommend for children under 8 
Leave a Reply