Help to double nature in Cambridgeshire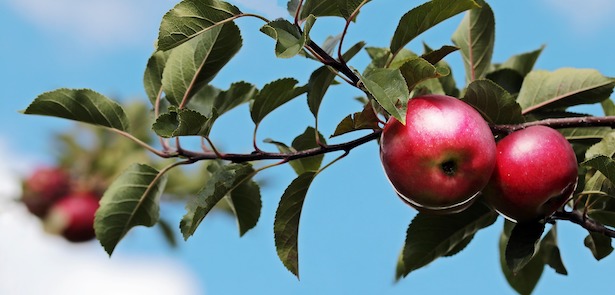 This winter, Natural Cambridgeshire launched its ambitious plans for doubling the area of rich wildlife habitats and natural green space across the region in order to create a world-class environment.
Natural Cambridgeshire is the Local Nature Partnership for Cambridgeshire and Peterborough. It aims to establish a significant long-term recovery of nature and achieve the highest level of environmental outcomes to benefit people, wildlife, and local landscapes.
"We want the countryside around us to be an area where nature is at the heart of our lives," explains Natural Cambridgeshire's Chair (and Peterborough businessman) Richard Astle. "We want people to be able to walk or cycle out in safety and tranquillity across this thriving countryside, enjoying the sights and sounds and even the silence of the natural world, appreciating dark skies and cherishing the heritage – both natural and man-made around them."
Cambridgeshire currently has one of the smallest areas in the country – relative to size – of land managed for nature. Natural Cambridgeshire wants to double that figure, from around 8% to 16% (which is the national average).
This is an essential action because the region faces significant environmental challenges, including threats to its Fenland peat, rivers, and iconic chalk streams, alongside soil degradation, habitat fragmentation, low tree and grassland cover, and low proportions of land under management for nature. Changes to rainfall patterns and increased temperatures are making droughts more frequent and severe, causing issues for agriculture and putting a further strain on the environment.
Why now?
The health and sustainability of our environment has never been so critical: the climate crisis and loss of biodiversity has been further exacerbated by the economic, health and social challenges created by Covid-19. However, the pandemic has also brought communities together and enabled people to rediscover a connection with the natural world.
We have felt the wonder of watching the seasons unfold in our gardens, we have enjoyed seeing flowers burst into bloom, listened to the daily bird song, and made the most of family activities. Self-isolating has helped us appreciate the importance of accessible green open space – our wonderful woods, walks, and parks right on our doorsteps. Nature is at the heart of our lives.
Nature-based solutions will play a crucial role in addressing the challenges of our climate emergency and in the post Covid-19 recovery. A recent survey by Natural Cambridgeshire reveals how 77% of participants said that visiting parks and countryside in the region had been very important to them during lockdown.
The RSPB's 'Recovering Together' report provides clear evidence of public support for putting nature at the heart of our pandemic recovery; 89% of those surveyed believe that increasing the amount of accessible nature-rich green space will help to improve people's general health, wellbeing, and happiness.
Improved green space and access to nature will help people to enjoy and appreciate the world around them, leading to healthier and happier lives.
Richard Astle explains: "Nature matters to us all – and Cambridgeshire and Peterborough have an opportunity to lead the way in helping nature to recover from its catastrophic local declines. Last year Natural Cambridgeshire launched the ambition of doubling nature. This year we are setting out detailed ideas for how we can all play our part in making that happen. And if we do, we can make our county an even better place to live, work, and visit. Doubling nature means more wildlife, it also means cleaner air and water and more places for people to walk, ride and cycle and enjoy green, open spaces."
How will it happen?
Plans of this scale involve a massive effort across a wide range of areas. Natural Cambridgeshire offers practical steps and guidance to enable everyone to contribute towards doubling nature.
The organisation has identified five initial key landscapes with the potential to deliver significant benefits for nature and enhanced access to green open space for residents. These comprise projects in John Clare Country, Nene Valley, the Cambridgeshire Fens, Great Ouse Valley, and Gog Magog Hills.
There is also a community approach – a toolkit of small steps that each community can make to double nature close to home – for example, if every parish in the county planted ten trees a year for ten years that would be nearly 30,000 trees!
Natural Cambridgeshire will ensure that nature friendly development is at the heart of the Combined Authority's economic growth agenda and will work with Local Authorities to use their powers to positively influence planning decisions. Working with our farming community will also help them understand and deliver climate change mitigation and the creation of thriving wildlife habitats.
How can I get involved?
Everyone has a crucial role to play to enable this ambition to become a reality. Natural Cambridgeshire has launched a doubling nature pledge, through which individuals, businesses and other organisations can play their part in the ambition. Whether it is planting more pollinating plants in gardens or greening up work-place car parks, there is something that everyone can do.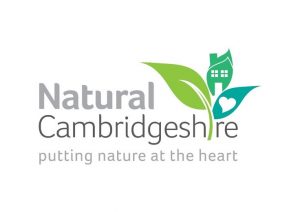 You can show your support by clicking on the Pledge link at www.naturalcambridgeshire.org.uk and choosing the actions that you will take to support Doubling Nature. By pledging, you are committing to reverse the trend in declining nature by enhancing biodiversity.
You can also share your own stories on social media with #DoublingNature.
Leave a Reply