Hegarty Solicitors: for when family life changes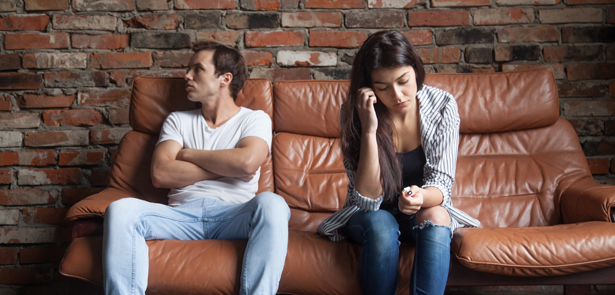 We all go through life's ups and downs and experience periods of change in our families. It is during these periods of change that we may need advice to navigate the sometimes unexpected and complex family situations that arise
If you are thinking of changing yours or your child's name or are dealing with family issues such as a relationship breakdown, child contact arrangements, spousal maintenance or the division of matrimonial assets, you may wonder where to begin when choosing the right family solicitor for help and advice. Experienced family solicitor Chris Brown at Hegarty Solicitors offers advice and tips about choosing the right family solicitor.
Experience
When did they qualify as a solicitor and how long have they specialised in family law? Look for a solicitor who is experienced in family law; the combination of legal knowledge and skills developed over time working in family law will mean your solicitor will be experienced at resolving family problems like yours.
Resolution
Check if your solicitor is a member of Resolution, a family law association which promotes a non-confrontational approach to resolving family problems. Members sign up to codes of conduct which requires they conduct matters in a constructive and non-confrontational manner to reach a resolution and always consider the best interests of children and the needs of the whole family. If a solicitor has acquired specialist accreditation with Resolution, they will have shown they have experience, knowledge and demonstrative skills in family law.
Communication
Each solicitor has their own style and approach, but it is important that you feel you are given clear, unambiguous legal advice from the outset.
Support
The breakdown of a marriage and family is never an easy time. Make sure you feel you are in safe hands and receive a good level of consistency with the advice and support you are given throughout your case.
Costs
Ensure you are given a clear cost estimate at the outset of your case. Look for a solicitor that offers a fixed fee appointment for initial advice about your options before taking any further action. Hegarty Solicitors offers an initial meeting where you can talk to one of our highly qualified solicitors for initial advice about your case for just £150 +VAT. Court action should always be a last resort as it can be costly; a good solicitor will work to resolve problems without going to court wherever possible.
Chris Brown is an Associate Solicitor in the Family Law department at Hegarty Solicitors and is an expert in assisting clients in relation to the division of assets and resources when their relationship breaks down. Chris also regularly represents parents in Child Arrangements Order proceedings. Chris is accredited by Resolution as being a Specialist Family Lawyer with specialisms in Complex Financial Remedies.
For further help and advice about family matters please contact Chris Brown at Hegarty Solicitors on 01733 295627 or email
Image: www.freepik.com/free-photos-vectors/people
People photo created by yanalya
Leave a Reply