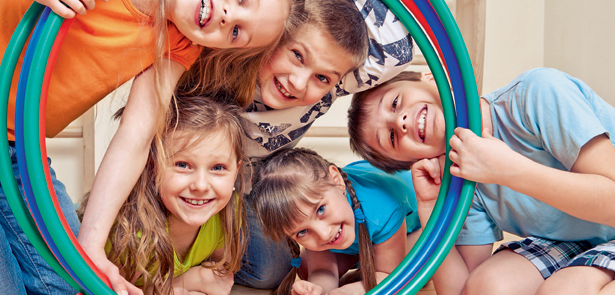 Vivacity's half-term offering presents a huge range of activities for children, whether it's a full day of adventures they can attend alone with expert supervision or an event that the whole family attend together
Activities at Vivacity's sports venues, libraries and Peterborough Museum cover everything from educational quests and arts and crafts to dressing up and sports – and for a busy parent having to work during half term, or in need of ideas to keep them entertained, it can be a godsend. But don't take our word for it… Take a look at what's coming up… .  Vivacity's sports holiday club runs throughout the entire half term from Monday 12-Friday 16 February at the following locations:
Hampton Leisure Centre
Every other day the bouncy castles come out! Whether it's Army Assault Day or Around the World Day, show us your skills on the different inflatable castles.
Werrington Leisure Centre
We see the return of one of Vivacity's most popular days, Lego Day! Children get to partake in Lego sports and Lego themed games all day.
Regional Fitness and Swimming Centre
Take a dive at Vivacity's Regional Pool on Monday and splash around on a Tuesday afternoon.
Jack Hunt Pool and Gym
The swimming inflatable assault course is coming out four days out of five – but will you be able to conquer the course?
● Early drop off and late pick up runs from 8.30am-5.30pm ● Standard drop off and pick up runs from 9.00am-5.00pm
Half term at your local library
Shaped Animals workshops with author Sayeh Stone (under 5s)
● Monday 12 February 2018
● Werrington Library: 10am
● Central Library: 12noon
● Hampton Library: 2pm
Meet children's author Sayeh Stone, author of the acclaimed children's book Shaped Animals, at Vivacity Libraries during February Half Term. Hear the story and craft your own animal creations.
● Tickets: FREE but must be booked in advance – find out more at vivacity-peterborough.com/shapedanimals or book in person at any Vivacity library.
Half term at Peterborough Museum
Secret Agents
Monday 12-Friday 16 February 2018, 10am-5pm (last entry 4pm)
During World War I, both sides tried to find out secret information about the enemy – do you have what it takes to be a Secret Agent? Find hidden clues, decode messages and identify friend from foe at Peterborough Museum.
● Tickets: £3 child, £4 adults, £12 families (2 adults & 3 children). Jump the queue by booking online at vivacity-peterborough.com/secretagents
Leave a Reply