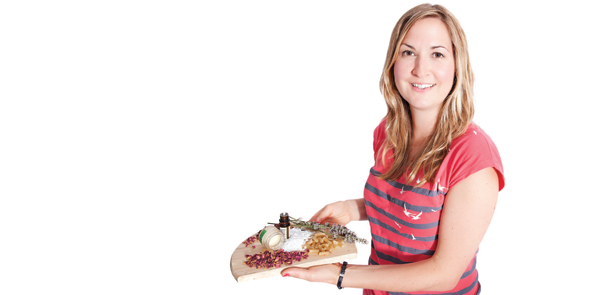 Always wanted to try your hand at teaching or learn something new? If the answer is yes, Greeniversity could be just what you were looking for
Greeniversity is a national free skill sharing scheme designed to bring communities together and encourage a more sustainable lifestyle. Set up in 2010, it currently has 2,000 members and its mission for 2014 is to get 15,000 members to sign up by March.
Whether it's cooking, growing, making or mending, anything goes as long as it's green or helps build community spirit. Ian Tennant, Greeniversity's Development Lead said, 'We have been delighted with the response so far, Greeniversity initially started in Peterborough and then, thanks to funding from the Cabinet Office managed by the National Endowment for Science, Technology and the Arts (NESTA) in 2012, it was rolled out nationally. We now have regional co-ordinators in Cambridgeshire, Manchester, Bristol and London. We know that everyone has a skill or a hobby and Greeniversity allows people to share their passion with other like-minded individuals.'
One of the aims of the organization is to try and keep some of the more traditional skills like foraging for food and wood carving alive. Ian Tennant adds, 'In the years following world war two families had no choice but to be resourceful but gradually it has been all too easy to move away from sustainable living and that comes at a price, not only for the environment but also on people's bank balances. The feedback we have got from learners so far is that through attending some of the classes they are actually saving money and using resources that would previously have been overlooked.'
Lou Harrison, an arts and crafts enthusiast from Peterborough, volunteered to teach a class on how to make table decorations. All the materials used were either recycled or out of her own back garden. 'I was slightly nervous as I had never taught before, but actually it went really well and my confidence has grown as a result. Everyone who attended had a genuine interest in what we were doing and the feedback I got was great.'
Some of the classes planned for 2014 include learning how to compost and grow vegetables organically, making your own beauty products, spoon carving and woodland management.
So if, like Lou, you are tempted into trying something new in 2014 log on to the website www.greeniversity.org.uk and sign up!
Leave a Reply