Foster Care | The Most Selfless Act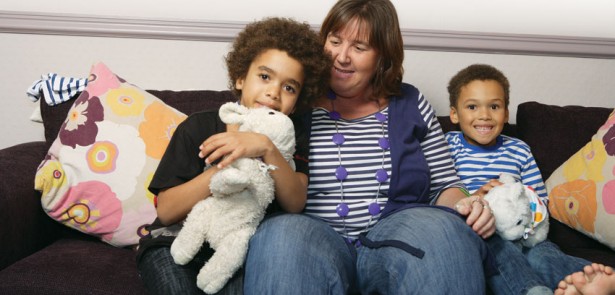 Peterborough City Council is trying to recruit 40 new foster carers to carry out minor miracles in giving vulnerable children secure and loving homes to live in. Stuart Barker discovers that becoming a foster carer might well be the single most selfless act any of us will ever carry out.
Happy families: Foster carer Sarah Baxter with Samuel and Jose, the two boys she adopted.
'He who saves one life, saves the world entire.' Babylonian Talmud
'Every day is rewarding for me' Sarah Baxter says as two young boys play noisily in the background. 'Every day when you get a smile or any kind of expression. When these children come to me they haven't had a very nice life and they've been so badly neglected. But I can offer them a loving home and a nice environment and an ordinary family life, so every day is rewarding for me.'
Sarah has cared for 24 vulnerable children over the last eight years ('some have stayed for one night, others have stayed for a year' she says), opening up her home to them and giving them unconditional love, a safe place to live and sleep, and a brighter hope for the future.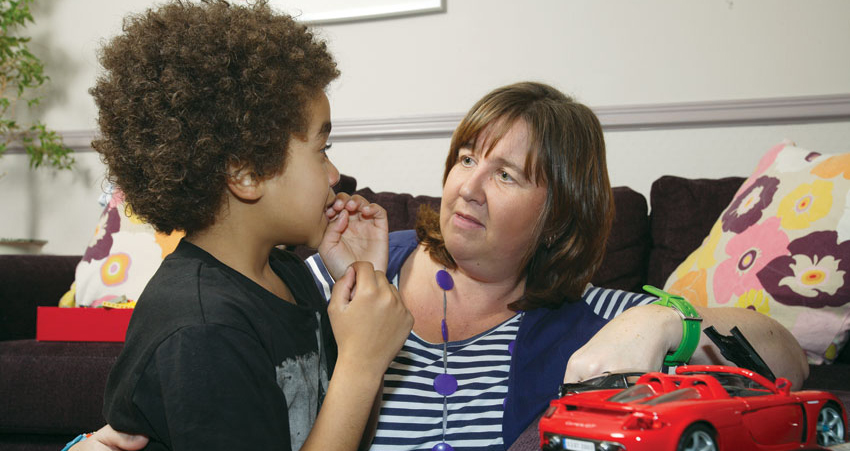 But it's not always easy. 'It's not for everyone' she admits. 'It's quite intrusive, especially if you have a family. It's a lifestyle and it can confuse your entire family so there's a lot to think about. But if you love children and you've got plenty of spare time then it's worth having a look into it. I'm a single person, living on my own, but I've got a great support network around me; my parents live just around the corner and my sister's close by and I have lots of supportive friends, so that's a big help to me.'
Surely there can be no more selfless act than making your own home, and all your spare time, available to children who have been so cruelly neglected and often abused by their biological parents. And while those children are deserving of our utmost sympathy, it's no easy ride for Sarah when they are moved on to more permanent homes. 'It's very difficult when they have to leave' she says. 'It's like a bereavement really – that's the only way to describe it. And even though I've been through it so many times, it doesn't get any easier. You know what's coming so you try to prepare yourself as best you can, but it's so hard because you get attached to the children and form such strong bonds with them.'
Sarah Baxter has cared for 24 children in the eight years since she was made redundant from her job in a toiletry factory. To have so positively changed the courses of 24 young lives is an incredible achievement and an entirely selfless one at that, but with 47,000 children currently in foster care in England, there is a continual need to recruit more carers, both nationwide and in the Peterborough area. Which is why Peterborough City Council is trying to find around 40 new foster carers.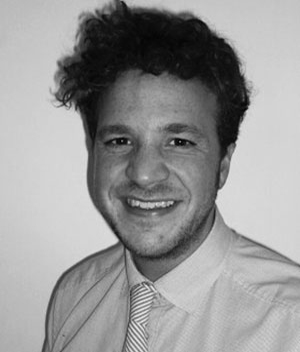 'We have approximately 120 foster households but we also use a number of external providers – independent fostering agencies' explains Simon Green, manager in Children's Social Care for Peterborough City Council which is currently responsible for 326 Looked After Children. 'What we want to do, where possible, is to reduce our reliance on external fostering providers by increasing our own pool of carers.
'We need to recruit 40 new carers'
Green, 35, has been involved in helping vulnerable children for ten years and has seen countless heartbreaking cases where they have had to be removed from their biological families for their own safety. 'It's often for a combination of reasons, a number of different concerns, rather than one single reason' he says. 'A child would only be taken into care when the threshold of significant harm is judged to have been met and when all protective factors have been ruled out.'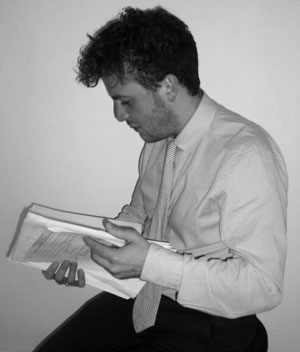 That harm can take many forms, from parents who abuse their children either mentally or physically, to drug addicts who simply can't look after their offspring. Thanks to a shift in social attitudes in the second half of the last century, it's now uncommon for a child to be voluntarily given up for adoption. 'It was fairly common up until the 1960/70s but that doesn't happen often now' Green says. 'Social attitudes have changed, so having children outside of wedlock doesn't carry the same stigma it used to.'
Foster care differs from adoption in that carers do not have parental responsibility for the children although some responsibility is delegated to foster carers so that children, on a day to day basis live as normal a life as possible. Green explains 'Being a foster carer, the children are still the responsibility of the local authority. So when children come from their birth families they are often placed with foster carers with a view to either returning home with a package of support, remaining in foster care permanently, or remaining with foster cares for a time-limited period of time prior to the children being adopted. A child would remain in care while there is a fair, but often lengthy, legal process where the court has to decide what is the best outcome for that child. So during that period, before the final decision has been made, the child will often remain in foster care. If the court makes the decision that the child should be placed for adoption then that's what happens.'
It's that lengthy procedure which Sarah Baxter nominates as the most challenging aspect of being a carer. 'That can be hard to digest sometimes, especially when you know a child is going to be adopted but it can take up to a year to sort out. And that's really frustrating when there are so many people out there who desperately want to adopt babies.'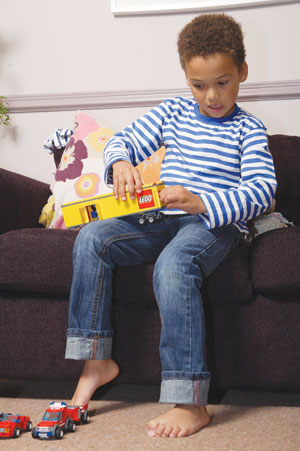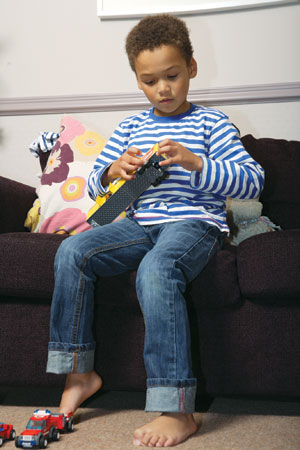 There are very few restrictions on who can become a foster carer and quite a few misconceptions about who's suitable. It's more about the type of person rather than their circumstances, although these are also a factor. 'Lots of different people make good foster carers' Green says. 'The ideal household would be a household that cares, that has the time, the energy, and the patience to look after a child. It's very important that foster children feel part of a family so people with sound family values make good carers. People with a history of certain criminal offences would obviously not be approved and we also check to make sure that potential carers have a history of positive relationships with others. But at the same time we recognise that life's not perfect and that people have a journey and a history. We're not looking for cardboard cut-outs; we're looking for people who are honest and have a commitment to safeguarding children.'
Peterborough City Council has an impressive track record itself when it comes to child care as Green points out. 'The most recent league table published by the Department for Education put Peterborough at the top in the whole country as regards the percentage of children leaving care who are adopted. The important thing is to secure permanency for a child as soon as possible and often, when there isn't the option for a child to return home, then adoption is that permanent outcome. And Peterborough City Council is very good at doing that.'
But carers have lives too, and sometimes job or family commitments mean they have to move away from the area, thus creating gaps which the City Council desperately needs to fill. Hence the initiative to find 40 new carers.
Becoming a foster carer is a step-by-step process. Prospective candidates are asked to contact the council in the first instance and will be given a free booklet explaining what's expected of them. They will then be visited in their own home by a social worker who will answer any further questions and make some basic assessments as to whether the applicant is suitable. 'It's a two-way sharing of information process' Green says. 'We are short of foster carers but we're still committed to making the right decisions. There's no benefit in our department pushing someone into being a carer if it's not right for them. After that first visit, we would then carry out a full assessment process and produce a report to be presented to a panel which ultimately decides whether or not the person should be approved as a carer.'
Carers are also expected to attend various courses to acquire all the skills necessary to give vulnerable children the best possible start in life. 'Fostering is a lot like being the parent of a birth child in many ways' Green explains, 'but there are lots of additional factors and lots of additional skills required to care for someone else's child or to care for a child who has experienced loss, separation, abuse, and/or neglect. So people do have to attend courses. There's a four-day initial course for example, but once you've been approved as a foster carer there's an expectation that you will engage in training in order to keep your skills and knowledge fresh. It's an ongoing process but it's in everyone's interests because the skills that carers learn are very useful and that ultimately benefits the children.'
Green is also quick to point out that applicants can pull out at any time during the assessment stage if they feel that being a carer is not for them. 'Some do pull out but I think it's better to at least try and find out if it's for you. People tend to find that they're more capable than they think they are. Part of the assessment process is that it's a learning journey for the prospective foster parents and it's okay to pull out. But that's part of the reason why we need to recruit 40 new carers – because people go through life changes and sometimes have to move on.'
Foster carers come from all walks of life; employed, unemployed, married, single, heterosexual, gay; but the one thing they all have in common is the sense of achievement they feel in having made a real difference to the lives of children who have been denied the thing all children need most: a loving, caring family and a safe environment in which to grow. 'That sense of making a difference is something that money can't buy' Green says. 'It's a privilege to have such a positive influence on a child's life in which a lot has probably gone wrong. Some children are born into situations which are just unfair and to be involved in turning those situations around and in providing opportunities and improving that child's outcome is something that's really rewarding. Many of our foster carers have been doing it for years and years and I think that just demonstrates the sort of pull it has.'
Green cites just one inspiring example from many that highlights the selfless work being done by so many carers in the area. 'We had twin boys who came into our care when they were just babies and they had lots of difficulties associated with their mother using alcohol during pregnancy. They spent a long time in the special care baby unit in hospital then they were placed with foster carers before eventually being adopted. During that time their mother got pregnant again and had another baby who had to follow the same path. But now, after a period in foster care, the third child has now been adopted by the same people so all three siblings are living together and doing very well.'
Foster carers perform their unsung miracles all year round but Christmas can be one of the most difficult times for a child who has lost his or her family, no matter how abusive that family might have been. And that's something Simon Green and his department are very sensitive to. 'Christmas should be avoided as a time for moving children from one place to another. Inevitably it's traumatic and we don't want that child to forever associate Christmas with the trauma of being moved from place to place. So we try to be very sensitive about that. It may be a move for the better, but children still experience a sense of loss: even when they're being moved from an abusive situation, they're still losing what's familiar to them. And in many circumstances they're losing their family too. So however positive the bigger picture may be, often the move is a very sad experience, and very traumatic. So yes, the whole thing about "a new family for Christmas is the best thing ever" is true to a certain extent, but while these children may be gaining a new family, they are, at the same time, losing a family, so it's a double-edged sword.'
It's been said that the love you give out is the love you get back and in Sarah Baxter's case, it couldn't be more true. Having been there to provide love, support and a safe and secure home for 24 children in their moments of greatest need, four years ago she received a gift far greater than anything money could buy: her own family. 'I went into this as a single person' she says, 'and four years down the line I got these two little boys who came to me and I decided I wanted to adopt them. I never got into foster caring with the intention to adopt but now I have my own little family – my two beautiful sons who are seven and eight now and mean the world to me.'
Watching them play excitedly and fuss over her as she hangs the Christmas decorations, there's no doubt that she means the world to them too.
Do You Have What It Takes?
If you think you might like to be a foster carer call the council's fostering duty line on 01733-317427,
email
or visit www.peterborough.gov.uk/fostering
Getting the Message Across
As part of its initiative to recruit more carers, Peterborough City Council's fostering team will be offering children the opportunity to care for a teddy bear called Peter. The team will visit primary schools in the area and giving children the responsibility of caring for the bear while explaining that not all children are lucky enough to have secure homes and families and that they sometimes need to be cared for by others. It's hoped that the children will take the message home to their parents and inspire more people to come forward as carers. The children will also be given information leaflets to take home to their parents. Councillor Sheila Scott, Cabinet Member for Children's Services, says 'There is a constant need to recruit more foster carers in Peterborough, as there is nationally. Brewster Avenue Primary will be the first school to look after Peter and we hope every other primary school in Peterborough will offer to and, in turn, help us spread the fostering message.'
Leave a Reply