Face your fears – and do a firewalk for charity!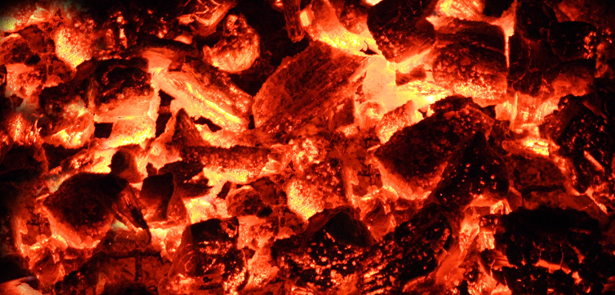 Would you walk across fire to raise money for your favourite charity? How about stepping barefoot onto broken glass or breaking an arrow with your throat?
Whether you fancy yourself as a bit of a daredevil, or want to overcome fears that have been holding you back, the UK's only Firewalking Academy is giving you the chance to take part in its world-renowned Fear Into Action Ultimate Empowerment seminar and raise cash for a good cause at the same time.
Based in Thorney, the centre has hosted people from all over the world who want to overcome their fears and blocks, build confidence and take part in a number of seemingly impossible tasks in the name of personal empowerment. And the results are astounding!
Now, the academy's co-founders have decided to open up the seminar to anyone in Peterborough and the surrounding areas who'd like to take part and raise money for their favourite charity. Alongside her work at the academy, Lynn Bradbury also runs Dogs In Mind, rehabilitating rescue dogs and supporting new owners who provide canine residents with a forever home. The seminar will act as a charitable double whammy, with all £25 ticket profits going to Lynn's chosen charity Animal Helpline, a canine re-homing centre in Wansford, Cambridgeshire. Alongside this, participants will be able to raise sponsorship money for their favourite causes.
Co-founder Steve Consalvez runs business coaching company Success Formulae, as well as being the UK's only Firewalking Master Trainer and empowerment coach. He will be giving his time freely for this event, in the hope of helping people raise hundreds of pounds for worthy causes.
Lynn explained: "Steve's firewalking seminars are really popular and make a huge difference to the lives of people who take part. We're not aware of any other event like this where people can come along and benefit from the empowerment training at such a low cost and raise money for their chosen charity at the same time."
She added: "We're thrilled to be able to run this event and we're really excited to see where it leads. Through Dogs In Mind, I do lots of work to support Animal Helpline, and I know all the money will be going to a really worthy cause… we're currently raising money to pay for a desperately needed operation for one of the rescue dogs, so every penny really will make a difference."
If the idea of walking over red hot coals doesn't set you on fire (pun intended), participants can choose to raise sponsorship money for a glass walk or arrow break, both of which will be made possible at the same two hour seminar.
"We want to get as many people involved as possible," Steve explained, "and this is probably the best chance out there for people to experience firewalking – and the glass walk and arrow break – at such a low cost. All £25 ticket profits will go to Animal Helpline and, of course, if participants attract additional donations and sponsorship, they'll all go to their chosen charity."
He continued: "Firewalking is one of those activities that's surrounded by mystery and excitement – it can be a massively empowering experience and can help people to break through all kinds of barriers and limiting beliefs. The act of walking barefoot across red hot coals – without getting burned – is pretty awesome, and there's nothing better, for me, than helping people to understand just how awesome they really are! When you add this to raising funds for worthy causes, you just can't get much better than that."
The charity empowerment session and firewalk will take place at the Firewalking Academy, in Thorney, on the evening of Saturday, 27 September. To find out more and register, email or visit www.firewalk.co.uk. Discounted registration prices are available for bookings of 10 or more people.
Leave a Reply