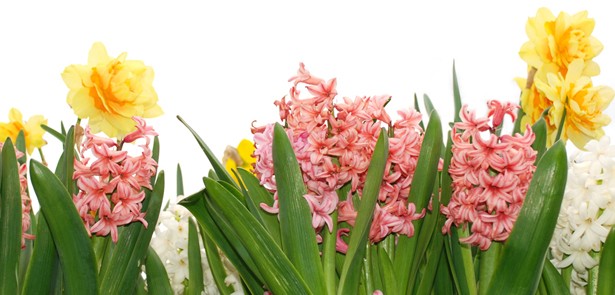 There's plenty for all the family to do this Easter, whether it's skating, egg hunting or exploring the past!
Libraries
Fun with everyone's favourite classic, Alice in Wonderland. Follow the white rabbit for a magical time at Peterborough Libraries this Easter, to help celebrate the 150th anniversary of Alice in Wonderland. Make your own Mad Hatter hat and help to put the smile back on the Cheshire Cat's face. Become one of your favourite characters in the fantastic photo booth. It'll be wonderful, so don't be late!
■ Suitable for ages 4-11, accompanied by an adult. £4 per child, book in advance at any library.
Down the Rabbit Hole
■ Werrington Library: Tue 31 March, 1.30-3.30pm
■ Orton Library: Tue 7 April, 1-3pm
■ Bretton Library: Wed 8 April, 2.30-4.30pm
■ Hampton Library: Thu 9 April, 1.30-3.30pm
■ Central Library: Thu 9 April, 2.30-4.30pm
Easter egg-tastic!
Bring your little bunnies along to your local Peterborough library this holiday to take part in an Easter egg-tastic event! Your library will be hosting a fun-packed Easter event for all children aged 4 to 11 years. Eggciting crafts including bunny masks and Easter baskets to get your child ready for the fabulous Easter egg hunt, topped off with a very special visit from the Easter Bunny himself, not forgetting lots of Easter stories to share together.
■ Suitable for ages 4-11 years, accompanied by an adult.
■ £4 per child, book in advance at any library. Please note: This event may also be happening at other libraries, so please check the website for details.
■ Central Library: Mon 30 March, 2-5pm
■ Orton Library: Tue 31 March, 1-3pm
■ Bretton Library: Wed 1 April, 2-4pm
■ Hampton Library: Thu 2 April, 1.30-3.30pm
Make a Mothers' Day Gift
Celebrate this special time by giving your child a chance to go along to a fun session and make something that comes from the heart. Head to the library to share some special stories about mothers. Create something your mum will treasure and take it home with you to give her on Mothers' Day. You can either decorate a gift jar (Central Library) or make an item of beaded jewellery (Bretton, Orton and Hampton Libraries).
■ Suitable for ages 4-11, accompanied by an adult
■ £3.00 per child, book in advance at any library
■ Central Library: Sat 7 March, 2-3.30pm
■ Hampton Library: Saturday 14 March, 9.30-11am
■ Orton Library: Sat 14 March, 1-2.30
■ Bretton Library: Sat 14 March, 1-2.30pm
Heritage
1,000 BC Saturday 4 – Bank Holiday Monday 6 April 2015
Flag Fen Archaeology Park
It's back to the Bronze Age, as a group of living historians will be on site over the weekend, cooking, working and living as our ancient ancestors did over 3,000 years ago. Try your hand at various traditional skills with demonstrations and havea- go sessions over the weekend and dig for ancient artefacts in a replica archaeological dig. Also, find out about life on the other side of Europe in this period by meeting an Ancient Greek warrior!
■ For more details call (01733) 864468 or visit www.vivacity-peterborough.com
Civil War! Saturday 2 – Bank Holiday Monday 4 May 2015
Flag Fen Archaeology Park
Travel back in time 350 years to experience the sights, sounds and smells of the English Civil War. Meet some of Oliver Cromwell's soldiers, watch an exciting skirmish and take part in have-a-go family drill sessions. Visit the soldier's camp to find out more about life in the 17th century and the Civil War in Peterborough. ■ Admission: £7 adults, £5 children/concessions, £18 families.
■ For more details call (01733) 864468 or visit www.vivacitypeterborough. com
The Tower at War!
Saturday 11 & Sunday 12 April 2015
Longthorpe Tower
It's 1485 and Sir Robert Whittlebury is preparing to fight for King Richard III. Meet soldiers, handle weapons, see the 'arming of the knight' daily at 11am and 3pm. Find out about delicious food and gruesome cures, but be prepared to join the troops as you are enlisted in family military drill sessions!
■ For more details call (01733) 864663 or visit www.vivacity-peterborough.com £4 ADULTS / £3 CHILDREN/CONCESSIONS / £10 FAMILIES
Time Travellers!
31 March, 1, 2, 7, 8 & 9 April; 10:30am-12:30pm
Peterborough Museum
Join a workshop with a difference this Easter to travel back in time! Try your hand at making pottery like the Romans, jewellery like the Saxons, and stained glass like Medieval people – and discover how we know how these ancient wonders were made!
■ Pre-booking is essential – please call (01733) 864663 or email museum@ vivacity-peterborough.com  £5 per child, accompanying adults free (pre-booked
Sport
Fun Family Skate
Saturday session: Werrington Leisure Centre 5-8pm
1st Sunday of the month session: Bushfield Leisure Centre 10am-1pm
With state-of-the-art lighting and all the latest music! Enjoy family roller skating whilst enjoying some great chart music, with the emphasis on family friendly fun! Suitable for children aged four upwards. Under 8s to be supervised by a paying adult.
■ Skate hire is available in sizes jnr 8 to adult 12 (£1.50) or you can bring your own. £3.50 per person or £11 for a family of four
Jungle Madness Play Party (Under 5's only)
Soft play parties have become all the rage for tots. Vivacity's Play Park offers an instant plug and play adventure area at the flick of a switch. Guaranteed to make any tots party a hit, this all in one solution offers the ultimate interactive inflatable play park, containing a bouncy castle, climb 'n' slide and ball pond with floating balls, all in a beautiful jungle landscape.
■ Prices start from £99.00, which includes one hour sport hall hire and 45 minutes party room hire. ■ For more information phone: Hampton Library & Leisure Centre on 01733 864657
Learn to swim!
Classes at Vivacity Premier Fitness, the Regional and Jack Hunt Pool
This is Peterborough's largest swim school, offering expert coaching and tuition in friendly classes of just 10 children. Get a fun swim pack with free colourful swim cap, collect badges, stickers & medals with achievement certificates presented at school assembly and access to an exclusive new app with real-time progress and feedback!
■ Flexible payment options now available ■ For more information visit: vivacity-peterborough.com/swimacademy or phone for your chosen Vivacity Swim Academy Centre: 01733 864 000
The Regional Pool Sports Club for Kids
The Regional Fitness and Swimming Centre offers a great range of holiday activities for kids, with a packed daily schedule for all children aged 8-12 years throughout the Easter holiday. All sessions led by a fully qualified coach, and activities include football, table tennis, swimming, hockey, athletics, tag rugby, dodge ball, cricket, Wii, arts & crafts, diving and a party! ■ Book early to avoid disappointment
■ To book, call 01733 864760 Please note: As activities are weather dependent they may be subject to change. Activities are led by a fully qualified, CRB checked instructor. Children will need to bring their own lunch. Just £25 per child per day
Leave a Reply