Don't be a firestarter: top fire safety tips from the expert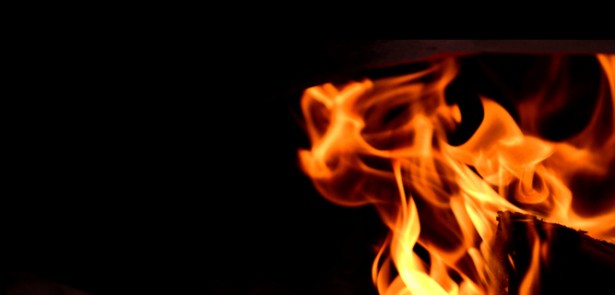 The Moment magazine online asked Ian Gibbins from Blue Watch, Stanground, to tell us his top tips on choosing the best smoke alarm for your home
A smoke alarm is the single most important thing you need in your home – it will alert you to a fire and give you precious minutes to escape to safety. Flames and smoke can easily destroy your home and everything inside it – and that includes you, your family and your pets.
You should fit a smoke alarm to the ceiling of every level of your home. It should be fixed in a location where you can hear it when you are asleep (but not in a kitchen or bathroom). It should be situated at least 30 cm from walls and light fittings. Make sure your smoke alarms are not directly above or next to heaters and air conditioning units as this can prevent them from working properly.
Smoke alarms work in one of two ways and versions for the hearing-impaired are also available (further details on all this follows). They can be battery-powered or mains-powered and can be linked, so that if one is triggered they all sound together.
Key points about purchasing and using a smoke alarm
Smoke alarms must conform to the British Standard 5446: Part 1 and display the kite mark.
Follow the manufacturer's instructions when installing.
The best protection is obtained by fitting a smoke alarm in each room (but not the kitchen or bathroom).
Best practise is to have mains-powered alarms that are linked together.
The minimum recommended level of provision is to fit a smoke alarm on each floor of your home, at the bottom of the staircase and on each upstairs landing.
If only one smoke alarm is to be installed, make sure that it is fitted in a place where it can be heard throughout your home – particularly when you are asleep.
Smoke alarms are designed to be fitted at least 30 cm from walls and light fittings.
Alarms should not be fixed next to or directly above heaters or air conditioning outlets.
If your home is on one level, you should fit at least one smoke alarm in the hallway between the living and sleeping areas.
Smoke alarms should be tested each week by pressing the test button.
Vacuum the inside of the alarm regularly to ensure that dust is not blocking the sensor chamber.
Alarms for the hearing impaired
Smoke alarms that use a vibrating pad and/or flashing light are available and the fire brigade can fit these for free. In order to enquire about this service, please contact us – you'll find all our details at the bottom of the page.
Which kind of smoke alarm?
There are two main types of smoke alarms, optical and ionisation.
Ionisation smoke alarms
These smoke alarms are the cheapest and are more widely available. They are very sensitive to flaming fires (ones that burn fiercely such as chip pan fires) and they will detect this type of fire before the smoke gets too thick.
Optical smoke alarms
Optical alarms can cost more but are more effective at detecting slow-burning fires such as smouldering foam-filled furniture and overheated wiring. Optical alarms are less likely to go off accidentally and so are best for ground-floor hallways and for homes on one level.
For the best protection, you should install one of each.
There are also alarms with different sized test buttons available. Smoke alarms with larger test pads are better for people with mobility issues as they can be tested using the end of a walking stick or broom handle, without the need to stand on a chair or step ladder to reach.
For more information on fire safety in your home, please call and ask to speak to our District Community Safety Officer, on 01480 444 500. You can also visit our website www.cambsfire.gov.uk for more advice, information on what we do, news and events.
A free home fire safety check may be available to you. Requests are prioritised according to individual risk.
Leave a Reply