Discover your Peterborough in an archive treasure trove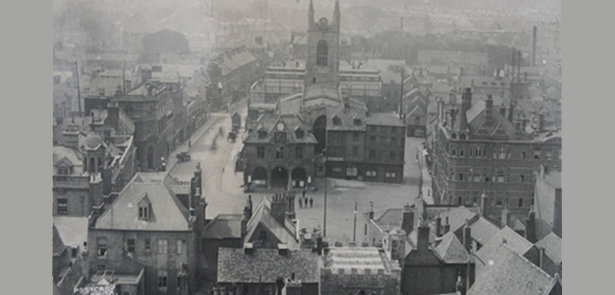 As part of the 'Explore Your Archive' campaign, which begins on Saturday, 16 November, Vivacity's Archives Service has created a 'Made in Peterborough' story box for the public to explore.
The campaign encourages people to discover the stories, facts, places and the people that are at the heart of our communities. Archives across the UK and Ireland are taking part to raise awareness of the value of archives to society and of the rich variety of content that is held, preserved and made available to users.
Vivacity's Archives Service has pulled together a box of curios, documents, journals and paper cuttings all about historic Peterborough, to show the kinds of things that can be discovered in the archive.
Gail Richardson, Archives Assistant, who put together the story box said, 'We often think that Peterborough was an engineering town, but these records are amazing because they show the diversity of things that Peterborough has manufactured over the centuries.'
Vivacity's Archives are based in Peterborough Central Library and hold records from 1254 to the present day. Amidst medieval manuscripts and records of the council, you can also find plans of local houses, photographs of your street and documents relating to local celebrities from times gone by.
In addition, Vivacity's Archives Service is inviting people to attend its event on Wednesday, 20 November at 2.30 pm in the John Clare Theatre to explore their archive and to find out about 'The Story of Garton End' with local historian and user of the archives, Stephen Perry. Entrance is just £1 and there will be a display of photographs and documents relating to Garton End, along with the 'Made in Peterborough' story box.
To find out more about the campaign and how you can start your own archives adventure visit www.exploreyourarchive.co.uk.
Leave a Reply