Creating a Peterborough that's cleaner, greener and a great place to be…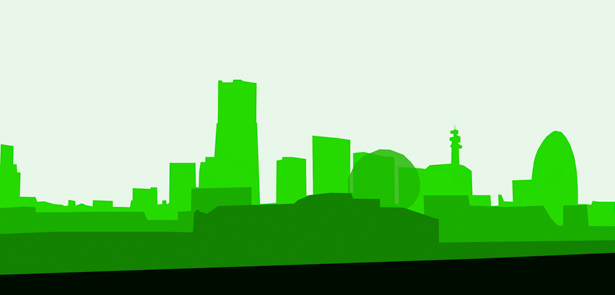 Peterborough City Council has increased its efforts in keeping the city clean and green, in partnership with Amey, with a two-man hit squad being deployed to tackle those hard to reach areas across the city
The team has already collected 300 bags of rubbish from Bretton, Parnwell, Thorpe Meadows and around the outskirts of the city centre. Collecting drink cans, cigarette boxes, crisp packets and food containers, it all adds up to an incredible amount of waste. They've also collected flytipped waste that has previously gone unreported, and TVs, washing machines, fridges, tyres, furniture and toys have been taken away to the depot at Fengate for recycling and disposal. A council enforcement officer has accompanied the two-man crew to find evidence of fly-tipping to support any potential investigations or prosecutions. The crew has also reported broken litter bins, graffiti on council buildings and issues like broken street lights to ensure these are fixed by other teams from the council.
Councillor Gavin Elsey, Cabinet Member for Street Scene, Waste Management and Communications, said: 'We are committed to keeping the city clean and green. The hit squad is just one way we are working with residents and local businesses to keep Peterborough a great place to be.' City council officers are visiting residents in Orton, Hampton and Eastfield to talk to them about their recycling habits and offer free food waste recycling bags to get people started. They will visit other parts of the city over the next few weeks. Hungry Harry, the city's recycling mascot, has visited school assemblies to teach students the importance of recycling. St Augustine's Junior School, winners of a recent recycling competition, will soon enjoy a funpacked school assembly of games, activities and events. Clean up teams and enforcement officers will soon start to highlight the scourge that is dog mess by using stencils and chalk sprays to visually mark the extent of the problem. Whenever teams pick up mess a chalk stencil is used which will hopefully deter other, less considerate dog walkers to start clearing up after their pets.
The council has also responded to concerns regarding the level of street litter in certain parts of the city and will soon be installing large litter bins in areas of high-footfall and existing small bin capacity. The first few bins will be installed on Lincoln Road, around Millfield and in other areas of high demand. These new bins will be significantly larger than existing street bins, around the same size as a wheelie bin but designed to look like regular street bins. Councillors and community groups will soon be using clean up kits to tackle graffiti across the city. Two kits will be available for use once participants have received health and safety advice and training. The kits provide all the equipment operators need to safely and successfully clear graffiti from public areas in Peterborough. Councillor Elsey said: 'We are doing a heck of a lot to make sure Peterborough is a great place to live, work and spend time, but we still need your help.
'Recycling is one of the simplest ways residents can do their bit for the environment whilst saving the city money. If the city recycled 10 per cent more than it does currently it would save £380,000 each year. Residents can now put plastic tubs, trays, pots and film, carrier bags, aluminium trays and tin foil in their green bins. 'Last year it cost the city £750,000 to clean up litter dropped on the streets. 80 per cent of all street litter is cigarette butts. We're calling on residents to put their cigarettes in a bin or ashtray, rather than simply drop them or throw them out the car window. 'The council is committed to keeping Peterborough clean and green, but will only succeed with the help of residents.'
If you spot graffiti, littering or fly-tipping please let the council know. Call 01733 747474 or report it online at www.peterborough.gov.uk/report. You can also use the My Peterborough smartphone app.
Leave a Reply