COVID-19 and your child's mental health – here to help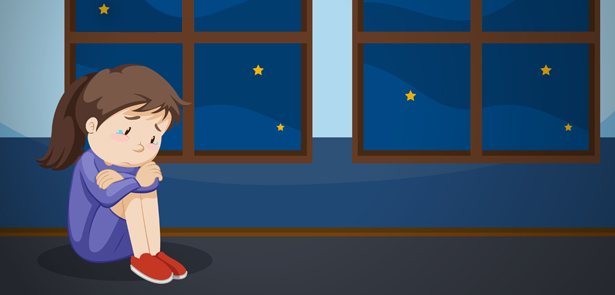 In the UK, one in ten children, and one in five young adults have a diagnosable mental health disorder – that's roughly three children in every classroom! Such feelings are often a direct response to what is happening in their lives and they can drastically change the way a young person thinks, feels and behaves
Now that schooling and socialising is being hosted via online platforms, children have increased exposure to risk and face more challenges than ever before. How do we know this? Well, perhaps not surprisingly, mental health problems in young people have increased by six times since the dawn of social media. As a result of COVID-19, a lot has changed for young people beyond lesson time. They can no longer rely on school to act as a safe place, there is limited social interaction with friends and a significant reduction in physical activity. All of which have the potential to increase mental health issues.
How can we help?
The Young People's Counselling Service (YPCS) is a registered charity providing a free and confidential service that can be accessed by anyone aged between 11 and 18 years old in emotional difficulty. We work with over 250 young people, as well as supporting local secondary schools to give counselling and advice to students. Over the years we have seen Warwick and Annabelle Davis join us to become our patrons, the development of the first Annabelle Davis Centre in Yaxley, and we even secured funding from Children in Need. Thanks to this continued commitment and investment, we have seen lots of success and helped many young people and their families.
Top tips at this time
During this difficult time, we encourage you to keep in contact with family and friends via platforms such as Zoom and WhatsApp. Inside your own house, encourage activities like mind maps to find out what kind of emotions your child is feeling. Here are five other activities you can try at home to keep yourself and your family motivated and positive:
1. Create a piece of family artwork, poem or story. One member of the family starts and then this is passed round until everyone has contributed and continue until its finished. If it is a song, why not record your family performing it?
2. Learn basic sign language. Not only is this a fantastic skill to have, but it also gives your brain a really good workout!
3. Interview a family member in the house or online – it could be a grandparent, aunt or family friend. Then, share with your family something you found interesting about the person. This will bring you all closer together and you may even find out something interesting you didn't know!
4. Play games! Let each family member choose a game, this could be a board game or a computer game and all take turns learning how to play.
5. Learn a new skill as a family. Have you always wanted to learn how to juggle, play an instrument or even become an expert in DIY? Now is a great time and there will be plenty of useful tutorials online too. It is important to remember that this will not last forever. Now is the perfect time to come together as a family and connect with each other.
Hopefully, we will never be in this situation again, so it is really important to try and make the best of the time we have.
Above all, stay safe. If you would like to find out more about YPCS and the services we provide, please visit: https://www.ypcs.uk/
Image: www.freepik.com/free-photos-vectors/kids
Kids vector created by brgfx
Leave a Reply