Community drama that does it all for charity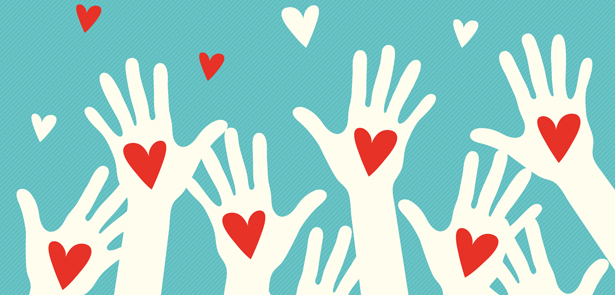 Theatre is thriving in Peterborough – and there's a new kid on the block! Founder member Tracey Brittle introduces the drama team that is setting out to support local charities...
We are SuperDrama Productions – a newly formed, small group of like-minded lovers of theatre, who enjoy putting on great drama performances for people to come and enjoy. All members of the group have many years of experience, gained with other well-established successful amateur drama groups, across lots of different drama productions. We have come together to set this group up with two aspirations in mind; (i) to support Peterborough and District's cultural ambition by bringing great quality performances to those who love a good night out in the theatre and (ii) to support local charities by gifting all profits for our performances this year and also for all future productions.
We are performing at the Key Theatre Studio in October with the play Relatively Speaking by Alan Ayckbourn. It's a very well known play, hilariously funny, and is based on misunderstandings and somewhat complex relationships. Progress for our first performance is strong. Rehearsals for this performance are already well underway, with the strength of acting in the team is promising a lively performance.
However, as everyone knows, without a great backstage team, a play can't happen. SuperDrama are delighted to recognise the support from Peterborough Regional College. Two very talented teams of people from the college are helping SuperDrama build the website and manage the social media campaign. The set build is well underway and we are lucky enough to be gathering some funding from local sponsors.
We hope that the excitement we have for this new group will be infectious and that more local people will want to get involved. Well, people can get involved, in several ways… We still need help in our production set up and would very much welcome a little extra local sponsorship. Even the smallest amount of funding will help to make a huge difference, so any individuals or local companies interested in supporting this exciting venture should contact Andy on 07751 747713, or Tracey on 07814 137443
We also welcome new talent to the group, of all ages, both for our next production which is already planned for next year, and also for beyond. We can accommodate those with good acting experience for stage parts, but also those who have no experience but want to get involved in helping back stage. Finally, but most importantly right now, we know that this play is brilliantly written, incredibly funny, and it will be well performed, so we hope lots of readers will want to purchase a ticket. We know that a number of tickets have already been purchased so we would encourage early booking which means people can choose the seats they want, and of course it avoids disappointment that way too!
● The dates of the performance are Tues 10 Oct-Fri 13 Oct at 7.45pm, with an afternoon matinee on Saturday 14 October at 2.30pm. Tickets prices are just £10 and all profits from our performances will be supporting local charities as we have said. This year proceeds to be given to the local Macmillan.
● Tickets are on sale via the Key Theatre box office. Call 01733 207239 to book or go online: www.vivacitypeterborough.com/theatrearts/on-stagewhats-on
Image: www.freepik.com/free-vector/background-of-white-hands-with-red-hearts_894053
Leave a Reply