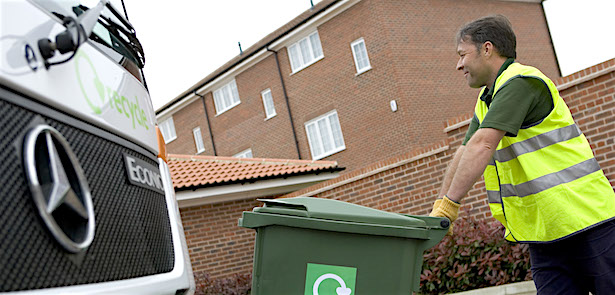 Former City Council Leader Marco Cereste is no stranger to responsibility but his recent reappointment to cabinet brings with it his biggest challenge to date: tackling the seemingly relentless rise of fly-tipping in and around the city and recycling rates that remain stubbornly below target. Can he step up to the challenge? Marco certainly thinks so.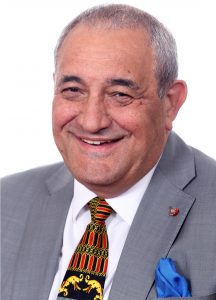 Congratulations on your reappointment to cabinet Marco. You were leader of the council up until 2015, so how does it feel to be back in the cabinet once again?
It's good to be back in the cabinet, to be able to serve the community again and make a positive contribution.

Can you explain the purpose of the cabinet for those unfamiliar with council politics, and what does your role within it cover?
The cabinet is the political executive of the council, which together with the officers makes the decisions on how to run the council. My appointment is as cabinet member for waste and street scene. This covers everything from waste collection, cleaning, energy production and the power station at Fengate, burial grounds, crematoria, buildings maintenance and property services. I've got quite a wide remit!
And you've got a day job too!
I have my own business, yes. But whichever way you look at it, the council is a business too. So if you are accustomed to working in and running a business then working in the council at this level becomes much more intuitive.
Your experience as leader must have given you a really good overview of council operations and how everything fits together. Do you see this as an advantage in your new role?
Well that's the good thing about cabinet. Each member has a specific role within cabinet, but each of us is perfectly entitled to understand and be part of the decision-making process for everything that's going on. So although we are responsible for our own specific portfolios, we all work together as a group. That's the secret of a good cabinet and running a good city: working together as a group.
And does that extend to working across the political divide? How is the cabinet of a Conservative-led council getting on with our new Labour MP, Fiona Onasanya?
I've seen Fiona only a couple of times – during the election and once at a council meeting, so I haven't personally had much to do with her, but everybody seems to be contented with what she's doing.
It's a busy time for waste services in Peterborough. What are your main priorities in this area?
A major part of my job at the moment is to review existing contracts with various organisations to quite find a solution going forward. Our contract for waste collection with the current contractor is coming to an end. Once we've found an alternative and got that in place I can then start to look at things like how to improve recycling rates or how to improve the quality of cleaning in the city.
Central Government cuts have seriously squeezed local authority budgets. Can you make improvements within the current financial situation?
The executive of the cabinet has put extra money into the budget for next year to give us some flexibility.
Following a period of rapid improvements in recycling rates in the city, things have stalled and the council's own targets aren't being met. What are the main obstacles to recycling and why do you think progress in this area has faltered?
I don't know why people aren't recycling as much as they could. I think there's definitely a cohort of people that would recycle more if they had more than one green bin. Larger households, for example, are restricted by the amount of space they have to recycle and would probably do more if they had two bins. This is just one example of the things I want to look at very carefully.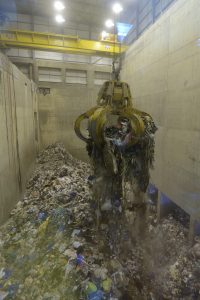 The energy recovery facility (ERF) at Fengate is working as planned, generating a significant amount of electricity by burning our black bin waste. Is there much spare capacity given forecast rise in population for Peterborough?
There is still some capacity available there. The next project at the ERF is to investigate how we can use the heat that the plant produces. The heat would probably make more money for the council than the electricity currently does, so it's worth establishing what the options are. I would have thought the simple thing would be to create a network around Fengate and tap off to various companies that wanted the heat, but we'll see.
Fly-tipping is a big problem in our area, and one that's perceived to be on the rise. Is it a lost cause?
It is very, very difficult and I understand it is a major issue all around the country. We are definitely going to try and address it and it's something we have some ideas on.

Can you give us a flavour of some of them?
There are lots of ideas in the air. I'm not saying any of them are going to be acceptable; we've got to think them through. But examples might include community skips or more frequent bulky collections – that sort of thing. I'm keeping an open mind at this early stage.
It's partly about education too – instilling a more environmentally responsible attitude in youngsters.
It could very well be education. I don't think there's any single solution to this. We're going to have to look at every possible issue and solution to see what works.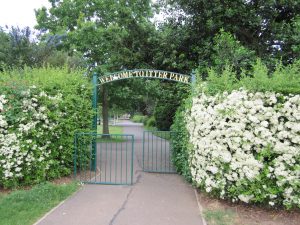 As the man responsible for parks, play areas and green spaces you will appreciate what an asset they are to our city. How do you hope to keep them in excellent condition?
They are priorities for all of us. In order to fulfil the city's motto – to work, live and play – you have to protect these assets. I don't see any particular threat to those assets, it's just a question of how we keep them looking good and keeping them very accessible to the public. As the city's population does grow these green spaces will become even more valuable to us. They're the city's green lungs aren't they?

It's taking a holistic approach. If there are quality green spaces you'll have a happier population. Money spent on these sorts of areas saves money elsewhere, on thing like health services and so on.
That's right, yes. And living in a city is about living together isn't it. It's the nice things that make it living in a city pleasant. It is a fact that some children never get a chance to look at the countryside, let alone be a part of it, so having big, green open spaces available to them is important. We are very blessed with Ferry Meadows, for example – eight kilometres of green, open space in the city centre. How many other cities have something like that, right in the centre?
It's like a slice of countryside piercing right into the heart of the city.
Absolutely, it's a huge asset to our city. Ferry Meadows isn't run by the council but the council's very much involved. The Nene Park Trust does a tremendous job and we want to continue to help them do so.
So what is going to be your ongoing objective Marco, what's your mission?
From my perspective the important thing is to keep our city neat, clean and tidy. That's my objective and that is what I will be working tirelessly towards as I settle into my new role.
---
Cutting the waste
Recently, Peterborough City Council announced it will launch a Local Authority Trading Company in the city. The idea? To give the council more control over the way many of its services are delivered, including recycling collections.
The company will operate services currently provided by Amey, starting from February, with the potential to offer other services too.
A Local Authority Trading Company (LATC) is free to operate as a commercial company but remains wholly owned by the parent local authority. This means that the council will have full control over the way it delivers services and can operate more cost-effectively.
The company can compete for more external business than is allowed through normal local authority management, so the council can look for further opportunities to generate income. It also means that the council avoids paying management fees and profits to contractors, making better use of local taxpayers' money.
LATCs have been set up elsewhere in the country, with considerable success. Once established, Peterborough's LATC will operate all of the services that Amey currently provides. These are:
Rubbish collection and recycling
Street and building cleaning
Property and grounds maintenance
Parks, trees and open spaces
Community Link and home-to-school transport
Annette Joyce, the council's Service Director for Environment and Economy, says: 'This is an innovative and exciting opportunity that will give the council far greater control over the performance and quality of services. It will save the council money, deliver better services and improve the look and feel of our communities.'
---
Help stop fly-tipping
Fly-tipping can be classed as anything from one bag of household rubbish to several van loads of construction material. If it is dumped on land that doesn't have a licence to accept waste, it is fly-tipping and it is illegal. It's unsightly and it's bad for our local environment.
Fly-tipping has huge knock on effects on our local fire and rescue service, police, the council and organisations such as Cross Keys Homes. Sadly, it's on the rise, but here's what you can do to help stop it.
Duty of care: You have a 'duty of care' that any waste you produce at home is disposed of responsibly. The fines for fly-tipping waste can be hefty and it's the original owner of the waste that is liable for the fine.
Registered carriers: Unscrupulous conmen may take your waste for a small fee and then dump it illegally. Make sure you only transfer your waste to a registered waste carrier. Ask to see their waste carrier number and, if in doubt, check their details by calling 03708 506506 or visiting: gov.uk/find-registered-waste-carrier
Evidence: You can always ask what's going to happen to your waste then check that it will be disposed of properly. Always ask for a proper invoice and receipt then keep them as proof.
Dispose and recycle: You may be able to arrange a collection from the council or take your waste to the Household Recycling Centre. Full details at: www.peterborough.gov.uk/residents
Leave a Reply