Citizens Advice Peterborough: here to help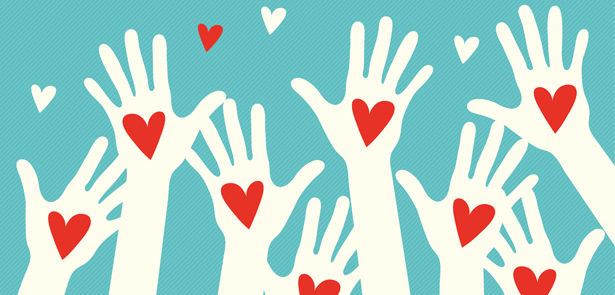 To celebrate our new outreach locations across Peterborough we're running a series of articles focusing on the key issues we deal with on a daily basis, from help with money, debts, benefits, housing and homelessness, employment and relationship advice

Are debts spiralling out of control?
Come and speak to a money adviser at Citizens Advice Peterborough, who will help you work out a sustainable budget, give you information on the options you have for dealing with your debts, and help you to take back control of your finances.
Roger's story
For 20 years, Roger was employed as a builder until he had an accident that left him unable to work. His income dropped severely and he struggled to make the repayments for his car loan and credit cards. For a while he had juggled payments and had taken payday loans to keep up. But this only made matters worse and he began to receive letters from debt collectors. Roger felt that his situation was impossible to resolve and he began to dread opening his letters because they all seemed to ask for money. Roger turned to Citizens Advice Peterborough for help.
The adviser helped him to recognise the priority payments and to draw up a budget to pay his essential bills. Roger did not have enough income available to pay the loans and credit cards, so he discussed with the adviser the different ways of dealing with these debts. As he expects to be able to return to work once he has fully recovered, Roger decided to make small offers of repayment based on his available income. He is now able to manage the payments whilst his income is low.
Considering a payday loan?
Before taking out a payday loan, think carefully about how you'll pay it back. If you're short of money this month, really think about whether you'll have the money plus interest next month. Are you expecting extra income? Or are you going to have to cut back considerably on spending? A payday loan is expensive and could make your situation worse if you can't afford to pay it back on time. You need to think carefully before choosing one.
The cost!
"Over a year, the average annual percentage interest rate of charge (APR) could be up to 1,500% compared to 22.8% APR for a typical credit card." Someone taking out a loan for 30 days will pay no more than £24 in fees and charges per £100 borrowed, and if you don't repay on time, the most you can be charged in default fees is £15 plus interest on the amount you borrowed. Before agreeing to a loan, many payday lenders will ask you to set up a recurring payment (also known as a continuous payment authority or CPA). This lets them take what you owe directly from your bank account via your debit card on the repayment date. It might not leave you enough money in your account for other essential bills which could take you over your overdraft limit, leading to bank charges. You can cancel a CPA at any time, although you will still owe the debt so need to repay it in another way.
Payday loans trap
If you have problems repaying a payday loan, the payday lender might tempt you with an extension known as a deferral or rollover, or even a further loan. However, they're limited in how many times they can roll over a loan, and must give you an information sheet each time with details of free debt advice providers. Rolling over your payday loan might seem like a great solution at the time, but it can quickly lead to problems, because you'll have to pay back much more in interest and other fees. This could leave you struggling to pay for the essentials you need.
● Use The Money Advise Service tool to help find alternatives to payday loans. www.moneyadviceservice.org.uk/en/payday-loans

Drop in to our new locations across Peterborough
We offer information and advice at several new locations across Peterborough, seeing you sooner and at your own convenience. Please drop in to any of our new outreach locations: ● Orton Library Mondays, 2pm – 4:30pm ● Bretton Library Wednesdays, 1:30pm – 4:30pm ● Gladstone Park Community Hub Mondays and Tuesdays, 9am – 1pm ● Orton Library Mondays, 2-4.30pm ● Central Library Tuesdays, 1.30-4.30pm ● Bretton Library Wednesdays, 1.30-4.30pm ● South Bretton Family & Community Centre Thursdays, 1-4pm ● Werrington Library Tuesdays, 2-4.30pm
Prefer to phone or email? Not a problem, you can contact us as follows: ● 0344 499 4120 from a landline 0300 330 0650 from a mobile Monday – Friday, 10am – 4pm ● Email www.citapeterborough.org.uk/contact-us/ (click the 'email us' link on the right side of the webpage)
Image: www.freepik.com/free-photos-vectors/background
Background vector created by freepik – www.freepik.com  
Leave a Reply