Changing young lives through creativity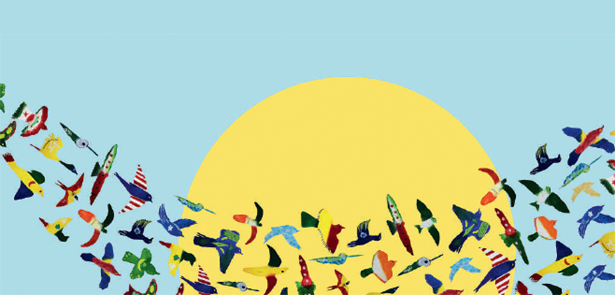 Arts organisation Metal is working with partners to bring two national arts projects to Peterborough schools, bringing professional artists and poets into our classrooms, to inspire and nurture creativity. And – it's all made possible by our weekly lottery tickets
Metal is currently working with Thames Festival Trust and Nene Park Trust to bring 'Rivers of the World' to Peterborough. Rivers of the World is an international art and education project delivered in partnership with the British Council. It connects pupils around the globe to their local rivers exploring environmental, economic and cultural learning themes. Twelve Peterborough schools will take part over two years, connecting with schools in Morocco.
Working with an artist, pupils will learn and gather ideas to create drawings, paintings and photographs which will come together in a collective large-scale work of art. With funding from Arts Council England and Heritage Lottery Fund, the artworks will then be exhibited in Peterborough, along the River Thames, in schools across the UK and around the world in partner countries.
Later in the year Metal will be working with Eastside Educational trust to celebrate their 25th anniversary by creating the world's longest youth-led spoken word poem. The project will culminate on World Poetry Day in March 2020 with a youth-led, live streamed, 25-hour spoken word marathon at the West End's Criterion Theatre. Young people from across the UK will be able to get involved, creating poems on the theme of I know, I wish, I will. In Peterborough, pupils will get to work alongside professional poets who will support and challenge them, develop their confidence, knowledge and know-how to write and perform their own original poetry.
This is all possible with Arts Council England funding. The poems will be woven together into the final massive poem I know, I wish, I will and will be performed live on stage (and online) by the young writers, celebrity patrons, performers and professional actors. The poem will bring together the voices of our young people, sharing what they think of the world, how they wish it could be different and what they will do as champions of change. The poem will then be published as an eBook and a limited edition paperback.
For further details visit
metalculture.com/project-categories/peterborough
Leave a Reply