Celebrating Peterborough's music talent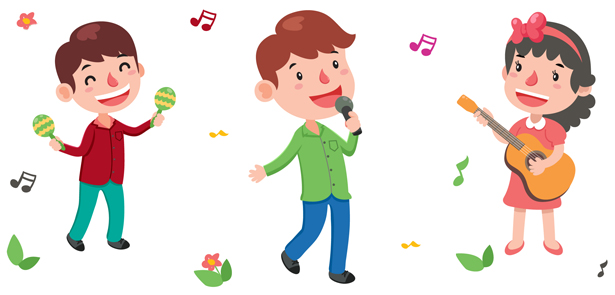 Peterborough Music Hub has enjoyed a fantastic spring season, supporting and producing a host of music events and providing fabulous performance opportunities for the city's young musicians and vocalists
The highlight was a great session of music on 30 March with the Hub's Music Making Day at KingsGate Conference Centre. The day kicked off with Braybrook Primary, Ormiston Meadows Primary, Paston Ridings Primary, Watergall Primary and Queen's Drive Infants School sharing their new found music skills with oneanother in a Whole Class Instrumental Concert. Pupils from the participating schools had been learning a range of instruments – including trumpet, clarinet, ukulele and saxophone and they came together to perform some short pieces. They also enjoyed impromptu performances from their tutors too. At noon they moved into KingsGate's impressive auditorium and were treated to a concert from students attending Ken Stimpson Community School, Jack Hunt School, St. John Fisher Catholic High School and Ormiston Bushfield Academy.
Banding Together was the culmination of a six week workshop project led by the National Youth Jazz Collective. The four schools devised a range of pieces and quite literally had their young audience dancing in the aisles! The afternoon session included an ABBA Sing-a-long event with students from Phoenix and Marshfields Schools, together with City College, enjoying a singing event featuring some of ABBA's best known hits. A good time was had by all and afterwards the floor of the venue was full of feathers – dropped from the assorted costumes worn to evoke the true spirit of the 70s and 80s.
The programme ended on a real high with Peterborough's first Schools Make Music concert. Some of the city's most talented musicians presented a concert for family and friends. The event was superbly hosted by Ben Connolly from Jack Hunt School – who also sang and played guitar with great presence in the second half. The programme opened in style with the Combined Hampton Schools Orchestras – featuring students from Hampton College, Hampton Hargate and Hampton Vale Primary Schools. The evening also included the renowned Ken Stimpson Community School Choir (and dancers), their accomplished A cappella group and budding pianist/composer Jay Yonga. Arthur Mellows Village College were  represented by their high quality Choir, excellent BTEC Band and skilled Senior Jazz Band. Ormiston Bushfield Academy presented their very polished GCSE Band and two excellent vocalists Chloe Chisholm and Shannon Marie Rose.
Talented students from Peterborough Regional College provided the house band for the event, performing a high quality set throughout the evening. Across the day, over 300 young people participated in musical activities, sharing their skills and love of music. It is hoped that Schools Make Music will become an annual event and that even more young people will take part next year. The Hub also worked with the Peterborough Music Festival team and, once again, sponsored the New Youth Music Showcase. Nine singer/songwriters and composers entered this year's competition and the stand out winner was Chloe Lorentzen. Chloe, now 12, but just 11 years of age when she won the competition, sang her own composition – Circus Clown – and wowed both the audience (and professional judge Hayley Sanderson) with her mature, eloquent lyrics and memorable melody. Chloe won a cash prize, together with a Recording Experience courtesy of Breve Music in Rivergate.
Since the competition she's been a very busy young lady, writing more songs and rehearsing for the role of Annie, in a production due to play at the Stamford Corn Exchange (31 May-4 June). She's also booked to sing at a number of events across the summer and, over the Easter holiday, flew out to Seattle to meet Brandi Carlile, the American singer. She invited Chloe to be a guest of honour, at the launch party for a new album, after Chloe helped the singer with a recent fundraising campaign. Chloe has also been invited to join the singer on stage in front of 10,000 people this summer. In addition to all this, Chloe has still found time for some fundraising herself, hoping to raise cash for the charity War Child from sales of her new CD -Beneath Safer Skies. For more information, and to buy a CD when available, visit www.facebook.comchloelorentzenmusic. War Child protects, educates and stands up for the rights of children caught up in conflict. Visit www.warchild.org.uk
The Peterborough Music Hub team will be keeping in touch with Chloe and her family throughout the year, offering support and contacts along the way and they're delighted that the New Youth Music Showcase has played a part in what will surely be a bright future for this talented young artist.
Image: www.freepik.com/free-vector/kids-playing-instruments-collection_1060707
Leave a Reply