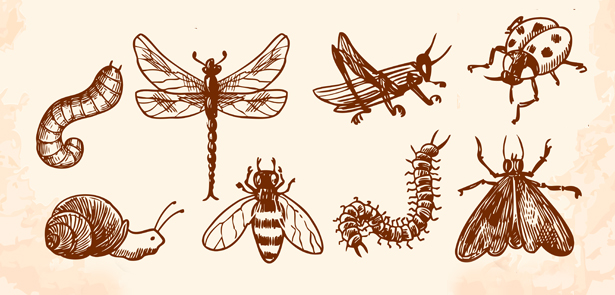 Garden waste isn't, well, waste – it's gardeners' gold! Get composting this spring or sign up for the council's brown bin service to turn your garden offcuts into nutrient-rich soil improver
As the growing season gets underway, so does the volume of garden waste: lawn clippings, prunings, weeds and offcuts. It all has to be got rid of if our gardens are to stay trim and tidy, ready for summer. But all of this plant matter is also a valuable source of nutrients for the garden – it just has to be transformed into compost first. Compost is one of nature's miracles. It's the perfect soil improver, adding valuable nutrients, building soil structure and enhancing its ability to hold moisture. Regular additions of compost will definitely improve plant growth, leading to better blooms and heavier yields of home-grown fruits and veggies.
Start composting
Getting started with composting couldn't be easier. You can begin a compost heap in the corner of the garden. Simply pile your old plant matter up as and when it's produced to gradually build your heap. Furthermore, at least 30 percent of your household waste can be composted – think kitchen scraps and materials such as shredded paper and plain cardboard. Aim to alternate 'green' materials such as fresh grass clippings and prunings with 'browns', including dried leaves and cardboard. Keep your compost setup neat by using a compost bin. Peterborough residents can order a subsidised compost bin from Get Composting, where a sizeable 220-litre black compost bin costs just £9 – so getting started needn't cost the earth. Just head to www.getcomposting.com to order yours.
Brown bins
Of course, composting isn't for everyone, or perhaps you have more garden material than you can manage. The council's garden waste collection service is an optional, paid-for, year-round service that's both convenient and cost-effective. The brown bin collection service sees fortnightly collections most of the year, dropping to monthly in December and January. Brown bins are emptied on the same day as your green bin collection, so remembering to leave your bin out shouldn't be difficult. If you find you need an additional brown bin you'll only need to pay a modest one-off additional charge.
All the collected garden waste is composted commercially to produce lovely, rich soil improver. This is used to fertilise the city's parks and green spaces, so your garden trimmings will be helping to make Peterborough an even greener place to live. If you're already composting and don't produce quite enough garden waste to justify a brown bin, remember that you can always take your garden waste to the Household Recycling Centre in Dogsthorpe. Either way, all your garden waste will be recycled back into gardeners' gold.
What can you compost at home
YES PLEASE ● Tea bags, coffee grounds and filter papers ● Egg shells and cardboard egg boxes ● Vegetable/fruit peelings, old flowers ● Shredded confidential documents ● Dry leaves, twigs and hedge clippings ● Bedding from vegetarian pets ● Grass cuttings
NO THANKS ● Cooked food (use food waste caddy) ● Fish (use food waste caddy) ● Dairy cheese (use food waste caddy) ● Bread, pastry, cakes (use food waste caddy) ● Meat (use food waste caddy) ● Cat litter (use black bin)
Sign up for a brown bin ● Sign up for the 2018-19 garden waste service from 3rd April. Visit www. peterborough.gov. uk.residents and select the 'Rubbish and recycling' option, where you can also find details of the Household Recycling Centre, or call 01733 747474.
Image: www.freepik.com/free-vector/hand-drawn-insects-collection_1045248
Leave a Reply