Bowled over! Lawn bowls in Peterborough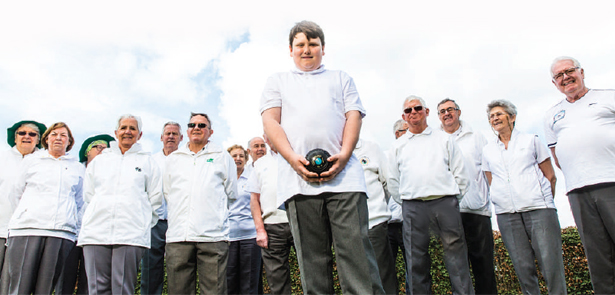 To the uninitiated, bowling may not appear to be a cunning and fast-paced game, but to those in the know it's exactly that. Skill, tactics and gentle exercise all come into play – and Peterborough is blessed with an abundance of first-rate bowling greens
Bowling, or lawn bowls, may have the reputation of a sedate game played on a peaceful summer's afternoon, but there's more to it than that. In fact, it boasts a long and illustrious history. When navigator, sea captain and politician Sir Francis Drake was informed of the approaching Spanish Armada he was engrossed in a game of bowls. Far from being alarmed at the news, legend has it that he calmly announced there was plenty of time to finish the game in hand and take on the Spaniards! Bowling was certainly popular several decades before Sir Francis' game because we know that Henry VIII banned the lower classes from playing bowls so that they might concentrate on practising archery – a matter of genuine national security at the time.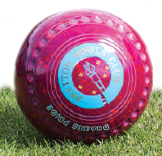 Bowls in Peterborough
By the 20th Century bowling was thriving once more. In Peterborough many of the local engineering and manufacturing companies hosted their own teams to encourage a healthy and happy workforce, as Peter Cooke, chairman of both the East Community Bowls Club and the Peterborough Bowls League explains:
'A lot of firms in the Peterborough area had their own teams. Companies such as Baker Perkins, Perkins Engines, Hotpoint, Molins, Peter Brotherhood and British Sugar had their own social clubs with a bowls green and other sports clubs attached. I used to play for the London Brick Company. Some of the firms were so big they even had interdepartmental matches! They're all gone now, with their players absorbed into other leagues.'
Like other parts of the country, bowls players in Peterborough meet regularly to play friendlies, socialise and take part in competitive leagues. The Peterborough Bowls League is one of the liveliest in England. It has 26 affiliated clubs, including six council-run greens, six independents and 14 clubs from outside the city stretching from Stamford and Bourne in the north to Whittlesey and Yaxley in the south. In addition to the league clubs there is the Bushfield Bowls Club at Orton Waterville, which only plays friendlies. Teams from the league clubs take part in three separate leagues: a 60s league, which as its name suggests is specifically for members over the age of 60; a weekend league that's open to members of any age, with games usually played on a Saturday afternoon; and a midweek league, which plays in the evenings. With each league comprising up to five divisions, there are around 110 teams in total, each vying to improve their game and top the league.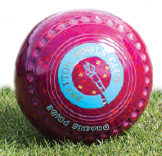 How to play
Bowling is a simple-enough sport to understand, but like all seemingly straightforward sports it can take a lifetime to master. The object of the game is to get your team's bowls closer to the small white ball (the jack) than the opposition. The more bowls your team manages to get closer to the jack, the more points are scored. The word 'bowls' derives from the French boules, and both games have similarities.
Bowls differs from its Gallic equivalent, however, because the jack is rolled into play rather than thrown. A bowls green is also much longer – around 34-40m, or around 40 yards, long – with games played from alternating ends, rather than one set end. It is the constant switching of ends that brings the element of gentle exercise into the mix.
'It certainly keeps you fit,' says Peter. 'On a busy night might you might play 21 ends, and it's surprising how much walking you do as a result of that. With a 21-end game you haven't even got time to sit down between shots. But it is not just physical fitness, it's mental fitness too. There's a lot of strategy and tactics to consider.' Estimating the speed you need the bowl to travel to reach the jack involves a certain amount of strategic thinking in itself, but there's more to it than that. Terry Stratton is Club Captain at Bretton Bowling Club:
'There are two main requirements for a good bowl. You've got to accurately judge the distance to the jack accurately – the length you play to. So it could be a long jack or it could be a short jack. 'Then there's the fact that the bowls don't go in a straight line. Bowls are manufactured to be slightly asymmetrical, so that they always curve towards the end of the run. The degree of curve depends on the make of the bowls and can vary from a small hook to a very heavy hook. It means you have to go out at an angle to take account of this bias (the amount of curve). In addition to these two variables there is the mat from which the bowls – also known as 'woods' are bowled from. The mat can be set to a new position by whoever won the last end. Each team player is also welcome to knock an opponent's woods out of position too – so there's no resting on your laurels!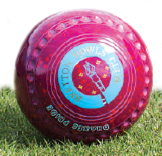 'No game is the same and no green s the same,' adds Terry. 'While greens are kept as flat as possible they're never perfectly flat, so you'll always get the odd bump that can knock a run off into an unexpected direction. It all makes for a very interesting game.'
All ages
Perhaps because of bowling's gentler approach  it is traditionally associated with older people, but it's open to anyone who fancies a go. Bretton Bowling Club's members range in age from 12 to 88.
'We are fortunate because we bowl in South Bretton Park, where youngsters will sometimes wander over to see what we're up to,' explains Terry. 'We'll invite them in to play and see what all the fuss is about. Over the last couple of years we've had two or three youngsters visit us on a regular basis, one of whom asked if he can join the club. We are delighted to have him because he's a good player – last year we put him into one of our friendlies and he won us the match!' It is bowls' accessibility that could win it an ever-increasing fan base.
'We want to generate interest from businesses, schools and social groups who might be interested to come and play. Some groups go ten-pin bowling but not everyone is good at that. Bowls is suitable for literally everyone because you don't need to use the same amount of strong energy; it's a gentler game.'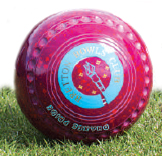 While bowls club may still be dominated by the more mature generation, it is players in their 30s and 40s who are playing professionally. And this year's winner of the World Indoor Bowls title was Nick Brett, a local player from one of the Peterborough Bowls League teams. 'Professional bowls is now televised, which has really helped to bring the sport to the fore,' says Peter. 'And like cricket, it's becoming an increasingly colourful affair, with multi-coloured bowls and coloured strips. That's attracting new people to the sport, including younger players.'
Good company
By its very nature, bowls is a highly inclusive sport. Many greens across the city, including Bretton Bowling Club, hold social bowling sessions where people can come along and try their hand at a game. At Bretton a nominal £3 fee enables you to give it a go, with all equipment, tuition and even a cup of tea or coffee included. Members of Peterborough U3A can play for just £2.
'We're not out to make money,' says Terry, 'we just want to introduce people to bowls.' Many clubs organise away matches and some run social events. Post-match refreshments offer a chance for players to talk through their game and to swap tactics and tips. Spectators are always welcomed to matches and practice sessions. Friendly games – free from the pressures of a league game – are a great way for new players to find their feet and get used to the sport. With time and confidence they can then progress to playing in the league.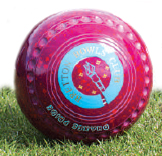 Fresh air and fun
The Peterborough Bowls League celebrated its centenary in 2013, when Peter Cooke joined fellow committee member Jeff Clipston and league secretary Richard Harrison for an unusual but fun challenge: a bowls marathon.
'We played at all greens in the Peterborough Bowls League,' explains Peter. Conveniently numbering 26, the trio started at 8am and carried on until 8pm, playing two ends at each green and raising £3,000 for the local branch of Macmillan Nurses. 'We felt it was quite a good effort,' adds Peter with a certain amount of understatement! Peter is hooked on bowls, having come to the sport after breaking one of his legs while playing football. 'The physiotherapist said to me at the time 'you want to take up bowls', so I did. I haven't looked back.' Terry, too, has been refining his bowling for a number of years since playing for a Baker Perkins Interdepartmental team. For him the sport's appeal is obvious:
'It's the fresh air, companionship, light exercise and plenty of sunshine that make it for me. It's such a sociable game, played by both sexes of any age. There aren't many sports that are so inclusive.'
Bretton Bowls Club
Try bowling for yourself at a summer social bowling afternoon. All are welcome and all equipment is provided, but please wear flat shoes. 01733 268456.
Leave a Reply