Barbershops aren't just for haircuts!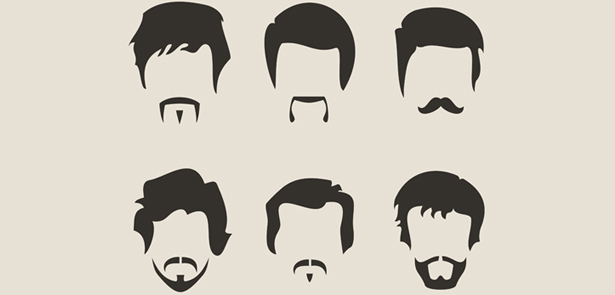 Recent Hereward Harmonies member David Piper reflects on the benefits of singing – even if you think you can't!
Are you a man and can you sing?
Of course you can! Everybody can sing, some better than others, but everyone can sing. Men have been singing together for a long time. In the 17th century Samuel Pepys described English 'Barber's Music' as amateur instrumental music. It took place, as the name suggests, in Barbershops, which also served as community centres where men would gather for a variety of activities. Barbershop music became popular in the early 20th century, with a system of singing and contest rules being created in the 1940s. Hereward Harmony formed nearly thirty years ago and is a chorus of men who sing traditional four part close harmony. Consisting of bass, baritone, lead and tenor anyone can find a part they can sing. We sing numbers ranging from Monty Pythons 'Always Look on the Bright Side of Life' to George Harrison's 'Something'.
A great hobby
I recently retired and spent some time looking at various activities. Golf, cycling, and pilates are enjoyable, however a friend suggested trying singing. I last sang in my school assembly in 1970, not counting the privacy of my own shower! Hereward Harmony held an event with a couple of other Barbershop Choruses and I went along to find out if the Barbershop style would interest me. What impressed me immediately was how friendly they all were and how much fun they were having, not to mention the lovely sound they made. This was back in February and since then I have become a full member.
Rehearsing every week and using teach tracks has helped me to achieve an acceptable standard of singing. The beauty of it being a chorus is that you don't have to sing by yourself, you join in with more experienced members singing the same part; the level of support I was given helped overcome my lack of confidence in singing. My first public performance was in May when we put on a very successful charity concert and since then we have performed several times including at venues in Queensgate and the Cathedral. We sing at special events and perform at various parties and corporate functions, with Christmas time being quite a busy period.
Singing is good for body and mind
It's an aerobic activity that increases oxygen levels in the blood stream and it's a great core strengthening exercise – just take a deep breath and exhale slowly to feel the upper and lower abs activate. Singing in a group increases a sense of community, with the shared endeavour having positive psychological benefits. Stress levels can also be reduced through the action of the endocrine system that is linked to a sense of well-being.
You're having a laugh!
Had anybody asked me a year ago if I could sing then I would have given the same answer that I'm sure many people do – 'No!', or 'only in the bath!' I would also have had the same reaction as my son who thought that dad singing was hilarious. I'm glad I took the plunge and can't recommend it enough. Why not do what I did and come along to a rehearsal? It won't cost you anything and you'll get a cup of tea and a biscuit. You might even be inspired to try it for yourself. You don't have to be retired and you don't have to read music. Singing and good company are much needed assets in today's world!
● Rehearsals are every Thursday evening from 7.30 until 10pm at the Orton Wistow Community Hall in Napier Place (PE2 6XN). ● More details are available on the website, www.herewardharmony.co.uk ● Please feel free to call Dave Piper, on 07711 810255 if you would like to chat first.
Image: www.freepik.com/free-vector/hair-cuts-for-men_1064896
Leave a Reply