All change for Citizens Advice Peterborough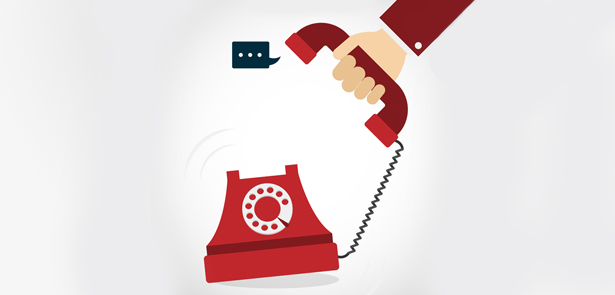 Citizens Advice Peterborough services are altering, in response to budget and communications changes
Citizens Advice Peterborough has closed its face-to-face drop-in service. The closure forms part of a wider package of changes occurring over the next 12 months to help the charity cope with shrinking budgets and a change in how people like to access information. Citizens Advice Peterborough is moving to a telephone-based assessment and appointments service. The service is available from 10am to 4pm, Monday to Friday.
Clients can receive information on their problems and where necessary arrange an appointment with a skilled adviser. Citizens Advice Peterborough thinks this will make the service more accessible to people who will no longer need to queue in person for an appointment. Clients can access the new service on 0344 499 4120. Citizens Advice Peterborough has an important role in providing information, advice and support to the city's residents, in particular, that which helps them avoid homelessness. In 2019, Citizens Advice Peterborough supported 726 clients who presented with homelessness issues.
Coupled with this, there has been an 18% rise in the number of people accessing services via the phone, website and social media. The charity is adapting its services to address all these issues. Keith Jones, Chief Executive at Citizens Advice Peterborough says: 'We will continue to give people the knowledge and confidence they need to find their way forward – whoever they are and whatever their problem. Instead of coming into the office, they will need to head to our website, telephone or social media where they will be able to find information and support to help them make the best choices for themselves.'
Councillor Irene Walsh, Cabinet Member for Communities for Peterborough City Council, adds: 'Citizens Advice Peterborough provides a valuable service for residents and we hope that the new way of accessing support will make it easier for people to get help and advice. We know that not everyone has access to a computer or knows how to use the internet. For those people, the telephone still provides a good way of getting help.'
Interested in helping others?
Citizens Advice Peterborough is always looking for new volunteers to join their team. They offer a wide range of engaging volunteering opportunities providing free, confidential and impartial advice to our clients, while enabling you to learn new skills and gain valuable experience.
● If you need advice or information from Citizens Advice Peterborough, please call Adviceline on 0344 499 4120, or 0300 330 065 if you are calling from a mobile, to speak to one of their advisers. You can also find helpful information covering a wide range of enquiry areas on their website: www.citapeterborough.org.uk/get-help  
If you would like to help support people within your local community, please visit the volunteering page on the website to find out how to get involved: www.citapeterborough.org.uk/volunteer-with-us
Image: www.freepik.com/free-photos-vectors/business
Business vector created by freepik
Leave a Reply