Adoption in Peterborough: could YOU give a child a 'forever home'?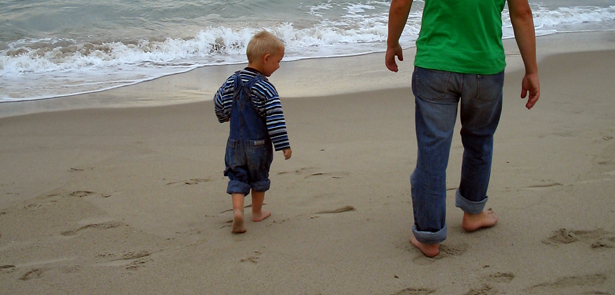 Nationally there is a shortage of adopters coming forward; however, in Peterborough last year more children were able to be placed for adoption than ever before
In 2013/14, Peterborough City Council's Children's Services found permanent homes for 27 children and young people.
This week is National Adoption Week (3 to 9 November 2014) and the city council is encouraging people to think about whether they could provide a forever home for a child.
So far this year the city council has found homes for 19 children and young people and is confident that it can meet or beat last year's figure.
Councillor Sheila Scott, cabinet member for children's services, said, 'It is a sad fact of life that there are children and young people who cannot live with their birth parents for a variety of reasons. It might be that their parents have died, or that they are unable to care for them.
'For these children, we aim to find them a permanent home as quickly as possible so that they can move on with their lives sooner rather than later.
'If you've ever considered adopting, please get in touch. There are a number of agencies out there looking to place children in need of adoption, but the support we can provide to people locally is what sets us apart from the rest.'
The city council offers adopters a wide range of support both during and after adoption. This includes:
A network of adopters who can provide support for one another and bring adopters closer together. Because our adopters live locally, there is a greater sense of community than you might get if adopting with a larger agency.
Regular social events for adopters to meet and share experiences and for children to meet new friends who have had similar experiences to them.
Regular stay-and-play sessions for adopters and their children, including special events during the year to celebrate Christmas and other occassions.
In-house psychology service which is not available through other agencies. It provides an assessment and intervention service for young people who are in care or adopted. The service also provides consultation and training for foster carers, kinship carers and adopters. This service provides a complete and comprehensive support package to adoptive families.
In addition, the city council is encouraging people to consider 'fostering for adoption' which places a child during the period of temporary local authority care with foster carers who are also approved as adopters. If the court agrees that the child should be adopted, and the adoption agency approves the match between the carers as adopters and the child, the placement becomes an adoption placement. The advantages being:
Children are placed with carers who may become their adopters, giving permanence at an early stage.
It limits the damage caused by terminating temporary foster care relationships which the child will have experienced as their primary parenting relationship.
It allows the early months and years of the child's life to be what most children need and expect.
Sue King, adoption team manager for Peterborough City Council, said, 'Adopting a child can be challenging, but it is also likely to be one of the most rewarding things you ever do. A bit like being a parent, you might say!
'The support we offer to adopters is what sets us apart from the rest, in particular our network of adoptive parents who can identify with the adoption process and the experiences, feelings and emotions attached to it. This support from someone who lives locally and either understands what it's like to adopt a child, or to be a child who has been adopted, can be invaluable. The stay-and-play sessions and parties that we host are very popular and the feedback we receive is that they are a great way to share experiences and make new friends in a relaxed environment.'
Marie from Helpston, who attends the stay-and-play sessions, said, 'I find the sessions a great support and it's great to talk to other parents about our unique experiences of adopting and also day-to-day stuff in a relaxed, fun environment over a cup of tea. My daughter enjoys playing with the other children and social workers are on hand for anything from advice to playing with the children. I remember the first time I went, the relief of chatting to other parents about things we had gone through was so great. It is all about shared experiences.'
For more information about adoption visit www.peterboroughadoption.co.uk, email or call 01733 317448.
People can also call the same number to find out more about the support offered to adopters and their children, including the stay and play sessions and seasonal events.
People can allow like the adoption Facebook page by searching for Peterborough Adoption and follow @PboroAdoption on Twitter.
For more information about National Adoption Week visit www.nationaladoptionweek.org.uk
Leave a Reply