A growing forest for a growing city…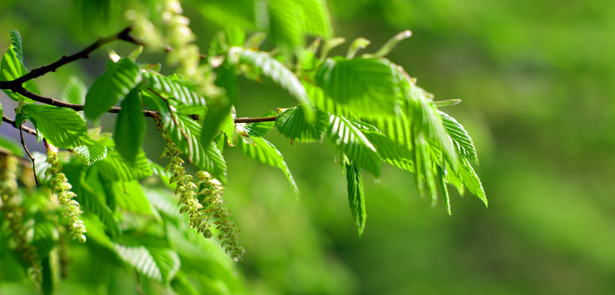 Discover how your business can make a difference by getting involved with Forest for Peterborough, a unique project that aims to plant one tree for every person living in the city 
Launched in 2010 by the independent charity Peterborough Environment City Trust (PECT), Forest for Peterborough aims to plant over 180,000 trees in and around the city by 2030. This will create a network of wooded areas: improving our green spaces, the quality of air we breathe, and making Peterborough less vulnerable to the effects of flooding and other extreme weather. By 2021 over 25,000 new homes will have been built in Peterborough, meaning more built up areas and more people, making trees more important than ever. 'The project brings together businesses, communities and schools through planting days,' explains Project Officer Simon Belham. 'Volunteers have the opportunity to contribute to making their city a more beautiful and environmentally friendly place to live.' To date, more than 84,000 trees have been planted in the city, but your support is still vitally needed.
The Forest for Peterborough project means so much, not only for the quality of life of residents today, but for future generations of Peterborough citizens. By supporting Forest for Peterborough your business can be part of a high profile project that makes a visible contribution to your local environment and community. Plus your business can reduce its carbon footprint, because each tree you plant absorbs up to 2kg of CO2 per year. Staff will be able to take part in an activity that is positive and constructive for the local community, for wildlife and the greater global environment for years to come. In addition to this, your company can enjoy strengthened networking opportunities with other businesses and build key partnerships.
How you can help
Your support is vital. It costs nearly £40,000 per year to plant 6,000 trees. With nearly 100,000 trees left to plant, there are a number of ways your business can be involved in creating a Forest for Peterborough.
Make a donation: Donations will not only help to plant trees, but to nurture and care for them over the next 15 years – after which they will be big enough to walk under! Whatever amount you, your staff or customers can donate will help to create a flourishing forest. Your actions will have a massive and long-lasting impact, enabling the landscape of the city to be changed forever.
Provide land to plant trees on: Forest for Peterborough is looking for land of all sizes to plant trees on. If you have a suitable space, then PECT can provide trees, plant them with your staff, and support you in maintaining them. Trees can enhance the wildlife value of your premises and improve the wellbeing of your staff.
Volunteer: Your employees can support Forest for Peterborough by taking part in a volunteer day – planting in the winter months, or maintenance days in the summer months to make sure that the established trees are growing healthily. Why not arrange a tree-planting session as your next team away day?
If you would like to find out more about the Forest for Peterborough Project and how you can get involved, please call PECT on 01733 866445, or email . ■ With thanks to Mick George Limited, who have kindly supplied funding for the project through their Mick George Community Fund for 2015/16. 
Peterborough Environment City Trust
Peterborough Environment City Trust (PECT) is an independent and innovative environmental charity helping to create a cleaner, greener, and healthier city of Peterborough and beyond. With more than 21 years' experience working within the city, PECT delivers ground-breaking and innovative projects of local, regional and national significance, enabling change for a sustainable future. Here in the UK we're currently using resources at such a rate that we need three planets to support us, but we've just got the one. Things need to change in order to enjoy a better quality of life for ourselves, our families and future generations.
For more information, visit www.pect.org.uk
Leave a Reply