900 years of celebration!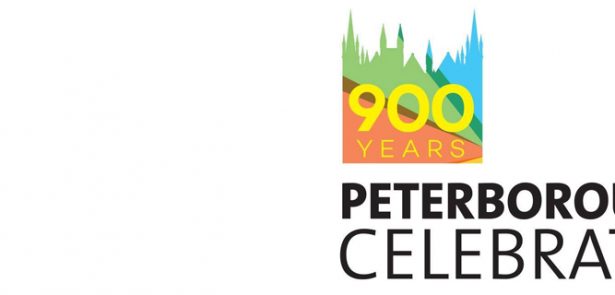 More than 100 events and activities to mark Peterborough Celebrates are being run by schools, community groups, charities and businesses, with more being added to the calendar all the time. This is a guide to just some of the highlights to enjoy during the cathedral's 900th year
JANUARY
900 Voices of the River Nene
Throughout the year the Nenescape Landscape Partnership Scheme will be documenting 900 voices in various media forms of people who live near the River Nene, between Northampton and Peterborough.
Katharine of Aragon Festival
Peterborough Cathedral and Peterborough Museum
25 to 28 January
Commemorative services, events, tours and exhibitions include a talk by best-selling historian and novelist Alison Weir, entitled Anne Boleyn: A King's Obsession, at Peterborough Cathedral. The museum will also be hosting a talk by Lauren Mackay, historian and author, on In the shadow of the throne: the rise and fall of the Boleyn men Thomas and George Boleyn.
FEBRUARY
Peterborough Cathedral: A Glimpse of Heaven
23 February
Architectural historian, Dr Jonathan Foyle, launches his new book about the cathedral with a talk and book signing.
MARCH
900 Steps to Haven – Railworld Wildlife Haven
The Railworld Wildlife Haven has lots of little walks around its landscaped habited area that's perfect for children to explore. The challenge is to walk it in exactly 900 steps this Easter! The first child to do this wins FREE entry for their family for the whole season at Rail world Wildlife Haven.
900 Not Out – Free Ticket Bonanza
Nene Valley Railway
17 and 18 March
Nene Valley Railway will giveaway 900 free rides on the railway!
JUNE
Anna's Hope Fairy World Record
Peterborough Cathedral
10 June
Anna's Hope invites you to dress up as a fairy and become a Guinness World Record breaker for the Largest gathering of people (900!) dressed as fairies in one place at the cathedral grounds. To qualify as a fairy, you must wear a tutu, wings and carry a wand.
The Peterborough School's Country Dancing Festival
7 June
A country dancing festival open to local primary schools and hosted by The Peterborough School during which 900 Do-Si-Do's will be danced.
Peterborough Heritage Festival
Peterborough Cathedral
16 and 17 June
Celebrate 900 years of history at the largest city centre living history event in the UK. A lively programme of re-enactments, displays and demonstrations take over the cathedral precincts and city centre.
JULY
Queensgate Celebrates 900!
Queensgate Shopping Centre will be joining in the festivities as Peterborough Celebrates 900! Key events will be organised throughout the centre in July, as we come together to celebrate our historic cathedral, wonderful city, and the people in it.
Nene Park Trust, Ferry Meadows Celebrates Culture
Ferry Meadows Country Park
30 June and 1 July
Peterborough's beloved green space, Ferry Meadows Country Park, officially opened on 1July 1978. To mark its 40th year Nene Park Trust will host a festival of food, fun and culture at Ferry Meadows. Celebrations include a teddy bears picnic on the meadow, a farmers market, live music, a cinema experience and much more.
Peterborough Grey hounds – The 900th Race!
This big night at the greyhounds track is predicted to take place at some point in July, so keep your eyes peeled! Come along and enjoy the celebratory atmosphere where a special trophy will be awarded to the winning greyhound.
AUGUST
Peterborough Treasures: Coming Home
Peterborough Museum
August 2018 to January 2019
This event will celebrate Peterborough's heritage and items on loan from museums across the country will be on display here in Peterborough
Peterborough Celebrates 25 Years of EcoAction
The environmental charity PECT will be marking its 25th birthday in the same year as the 900 celebrations. Residents will be involved in a series of green themed events including a giant bring and share picnic, film screenings, Green Festival and volunteer litter picks across the city. PECT will be seeking 900 pledges from visitors to reduce their environmental impact.
SEPTEMBER
September Celebrates Nene Park Trust
1 and 2 September
To mark the 40th birthday of Ferry Meadows and Peterborough Celebrates Ferry Meadows Country Park will be providing challenges at their very own Nene Outdoors water sports and outdoor activity centre. There will be the chance to get involved in cycling, golf, rowing and to take a helicopter ride!
Classic and Vintage Vehicle Festival
Embankment
1 and 2 September
This is the biggest two-day celebration of gorgeous metal in the eastern region The City Council has grown their Classic and Vintage Vehicle Festival in to a weekend event that attracts an eclectic mix of cars in particular. Some of the most beautiful and rarest automobiles in existence gather on the River Nene Embankment and it's all for your viewing pleasure. Last year almost 700 vehicles were shown over the two days – in 2018 the target, unsurprisingly, will be to attract 900…
Italian Festival
Cathedral Square
8 and 9 September
Peterborough's annual celebration of all things Italian continues to grow in popularity and 2018 marks its 10th successive year. The two-day festival is the longest running event of its kind in the UK. Organised by Peterborough's Italian Community Association and supported by the City Council, this Mediterranean extravaganza features an Italian market, confectionery, ice cream, pasta, football and boxing demonstrations, classic Italian cars, motorcycles, scooters and lots more. To mark the cathedral's celebrations the Italian Festival has pledged to sell 900 portions of pasta and donate the proceedings to the cathedral.
OCTOBER
Perkins Great Eastern Run
Embankment
14 October
One of the UK's top half marathons is getting bigger and better every year and the 2018 race promises to be another blockbuster of an event. More than 7,000 runners are expected to cross the start line on the Embankment and thousands of spectators will line the flat and fast route, which is ideal for achieving a personal best time. This year's event will include the Peterborough Celebrates logo on the t-shirt and other '900' surprises will be in store.
Oktoberfest
Embankment
19 and 20 October
Experience a traditional Oktoberfest as Peterborough's Embankment is once again transformed into a traditional Bavarian bash! Bring on the bier – 30,000 litres to be precise – and step inside Europe's biggest bier tent and prepare to be entertained Bavarian style. From traditional folk to 'Oompop' expect foot stomping, table bashing and hearty singing galore. Grab some traditional German grub from the food court, as you raise your steins at Oktoberfest Peterborough!
Diwali Festival
Cathedral Square
27 October
Diwali is the festival of lights which has evolved into a global celebration. It is celebrated in the autumn during a dark new moon night. Light is a metaphor for God, truth and knowledge. In recent years Peterborough has celebrated Diwali in Cathedral Square and the event is bursting at the seams with colourful dance performances, music, traditional food and shopping for all to enjoy. To mark Peterborough Celebrates, the Diwali Festival committee will be looking to switch on 900 individual bulbs to create a sea of light in Cathedral Square.
NOVEMBER
Christmas Festival Switch-on
Cathedral Square
From 15 November Enjoy the city centre's big light switch-on event from 1pm on Cathedral Square. On-stage entertainment includes local band performances and traditional Christmas songs with a 900 twist and surprises – all leading to a spectacular firework burst and the magical lights reveal.
Pizza 900 Competition!
Peterborough Cathedral
From January, local primary school children will be asked to draw a Pizza 900 with their favourite toppings on. The lucky winners will be invited to enjoy a pizza making demonstration in the grounds of the cathedral followed by a roof top tour. Papa Luigi will also produce the children's best pizzas at the ever popular Italian Festival and sell slices with all profits going to the cathedral.
About Peterborough Celebrates
Peterborough Celebrates will help to increase pride in the local area and showcase Peterborough on a regional and national level, which will attract more visitors. The campaign has many people and organisations to thank but none more so than one of its lead partners, Peterborough City Council. The Council has assisted in attracting other supporters and sponsors who have helped to ensure the campaign has maximum exposure throughout the year. These supporters and sponsors have donated their time, expertise and marketing collateral that's helped Peterborough Celebrates to be as visible as possible. The campaign's profile will continue to grow and its exposure can be as big as we want it to be, providing the offers of financial support and donations continue to be made.
If you are interested in being a part of this city-wide celebration, visit www.peterboroughcelebrates.org.uk and click to Get Involved or Donate.
Lots more activities will be taking place throughout the year and you can find out more by visiting www.peterboroughcelebrates.org.uk
Leave a Reply