Healthy Peterborough: Stoptober 2016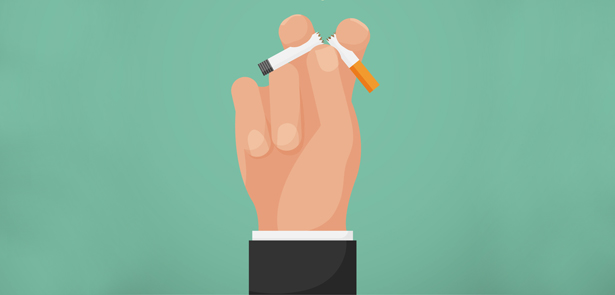 This October, Peterborough City Council's health-themed campaign is smoking and the support you can get linked to Stoptober, the national NHS quit-smoking scheme
Help to STOP this Stoptober
Each year thousands quit smoking for 28 days with Stoptober, starting on 1 October. By signing up to the Stoptober campaign they access a range of free support including packs, emails, texts and an app – all providing information, advice and daily tips to help them through the month. Everyone quits together, supported by employers, communities, charities and other partners, as well encouraging each other via the Stoptober Facebook page. And by making it to 28 days smoke free, they are five times more likely to quit for good. So far nearly a million people have signed up.
If you're thinking about quitting smoking and signing up to Stoptober there are plenty of stories from successful quitters and advice on the Smokefree website.
Local support
If you want local support look out for the Peterborough Stoptober caravan where you will be able to talk to one of Public Health's friendly Stop Smoking Advisors to discuss how we can help you take that first step to quitting. The caravan will be located all day at the following dates and places:
● Wednesday 28 and 29 September outside 441 Lincoln Road Centre
● Friday 30 September and Saturday 1 October: Peterborough City Centre (tbc)
Dr Liz Robin, Director of Public Health for Peterborough City Council, says: 'Last year around 800 people from Peterborough signed up to Stoptober and we hope many more will sign up this year. Stopping smoking can significantly improve your health so we hope those ready to quit sign up and also access the local support offered by our Stop Smoking Service.
Smoking facts…
● The average male smoker has 13 cigarettes a day and the average female smoker has 11 a day, which works out as 390 cigarettes a month for men and 330 for women
● A 20-a-day smoker can save up to £250 a month by taking part in Stoptober
● You are more likely to stay smoke free by quitting with a partner, friend or colleague
● Those who stop smoking for 28 days and longer will begin to experience financial, physical and health benefits including better sense of taste and smell
The service is free and is available not just during the October but throughout the year.' To help you to quit, support and advice on a range of medication options can be obtained from Public Health's Stop Smoking Service. Just call the freephone number 0800 376 56 55 to get an appointment with a specialist Stop Smoking Advisor who are available at a range of locations including, GP practices, pharmacies, or in the community. There is also a dedicated clinic for pregnant women based at Peterborough City Hospital.
Peterborough City Council is planning other events across the city at other locations. Details of these are available at www.healthypeterborough.org.uk. For further general information on the Stoptober campaign, go to www.nhs.uk/smokefree/stoptober  
Image: www.freepik.com/free-vector/hand-holding-a-broken-cigarrette
Leave a Reply