Women's Leaders Awards 2018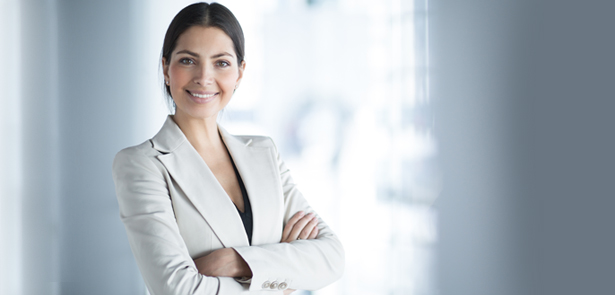 Women Leaders is the brainchild of local entrepreneur and businesswoman Jan Flawn CBE, founder of specialist neurological care provide PJ Care. No stranger to success herself, Jan originally set up the awards after winning the national CBI First Women of Business Services awards five years ago. Says Jan: 'I set up Women Leaders because I felt there are a lot of women who weren't necessarily successful business women or entrepreneurs like myself, but who in their lives are leaders within their field, whether through charity, voluntary or pro bono work. Generally they go over and above their normal role, whatever that might be. There was nothing there to recognise these women and say thank you for what they do.' As well as established leaders in their field, the awards are a chance to shine a light on rising talent – young entrepreneurs and the leaders of tomorrow. Other categories include public, business and professional services, customer service, community impact and supply chain.
Judging is a rigorous process, with judges from outside Peterborough drafted in to ensure a truly independent opinion. 'Every winner of every category really deserves that recognition,' says Jan. And winning can be a real boost: 'Many of the winners go on to grow in stature, which is the whole idea, and the winners are put through to the Forward Ladies National Awards.' The awards ceremony is always a glitzy affair with everybody excited to celebrate the success and hard work of nominees. Last year more than 400 people attended the awards evening and this year's event, held at the Peterborough Arena on 2 November, promises to be as memorable as the last. Speaking at the awards ceremony will be Julie Spence CBE, Lord-Lieutenant of Cambridgeshire, who after a 32-year career in policing became a Commissioner for the Press Complaints Commission. In the Queen's 80th birthday honours list she received an OBE for her achievements, including her determination in taking forward the Gender Agenda and the development of the British Association of Women in Policing (BAWP).
'Julie has got a varied background and knows the area very well. She is also very funny! We also have a young lady who has been through the mental health services and successfully come through the other side. She has made a new life for herself and is promoting good mental health in the workplace. She will be a really good speaker,' adds Jan. Women Leaders Peterborough is doing a lot to raise the profile of the city's hard-working women, whether they are leaders in business, aspiring entrepreneurs or giving up their time to help their community. Women shine in all areas of life, and the awards help to highlight their incredible achievements.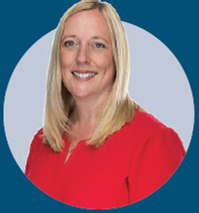 HUGELY REWARDING
Joanne Bass won the Female Entrepreneur category at last year's awards. Joanne launched her company XL Displays from home in 2010. Today it turns over £4.2million and has 38 employees.
"Winning the Woman Leaders Female Entrepreneur award was a hugely rewarding and humbling experience. It means so much to win such an award and to be recognised for my achievements as a businesswoman. I am a huge advocate of empowering women and encouraging them to achieve anything they want to. Women in business and leadership is something we live and breathe every day at XL Displays. Seventy percent of our staff are women, and 85% of our managers and leadership team are women. Winning this award has spurred me on to grow and expand XL Displays in the future, and I hope it inspires other women to take the plunge into business. There is so much talent out there that needs to be recognised, encouraged and supported."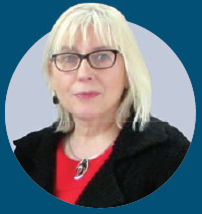 RAISING PROFILES
Karen Beckwith is a Trustee of the Women Leaders Awards and Executive Director for Subsidiaries and Business Services at Peterborough Regional College.
"The Peterborough awards are only in their second year but are fast becoming established as one of the most prestigious awards for women in the area. The awards reward and recognise female leaders (and men) and their achievements across a wide range of industries, sectors and communities. Women Leaders Peterborough is also a launch pad for the winners, who find it a valuable marketing and PR tool. Our aim is to celebrate and showcase women from all walks of life who are making such amazing contributions. As a trustee it is a privilege and honour to be able to raise awareness of the amazing work that is underway for women and by women in the area. Women Leaders UK is a registered charity established to promote and strengthen women's leadership, both as a goal in itself and to ensure that women's concerns are prioritised in the development of our communities."
BECOME A SPONSOR
Be part of the most inspirational event for women leaders in Peterborough. Get involved and showcase your organisation along with your support for inspirational and future women leaders. Supporting Women Leaders is a great way to raise your company profile with influential leaders within the Peterborough business community, as well as showing your support for the awards. All sponsors will be included in marketing literature for the awards and the awards programme.
To get involved email , call 01908 634992 or visit www.womenleaderspb.co.uk to download a sponsorship form.
Leave a Reply