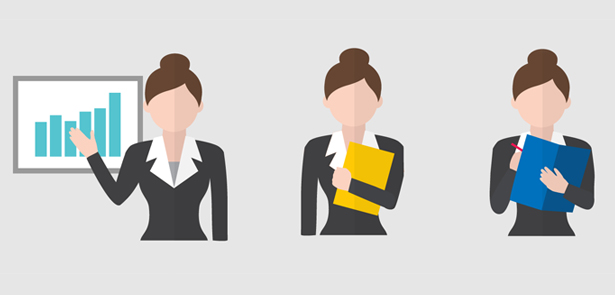 Women across Peterborough are helping to power the businesses, charities and community groups that contribute to the city's success. This year their inspiring example will be recognised as the Women Leaders Awards come to Peterborough. The awards are the brainchild of Jan Flawn CBE, founder of Bretton-based neurological care provider PJ Care. The Moment catches up with Jan to find out more about this new addition to the city's awards calendar
Jan, you're no stranger to success yourself, but what was it that inspired you to set up the Women Leaders Awards?
As a passionate nurse I did quite a bit of lobbying around neurological care and as a result was nominated for the national CBI First Woman Awards in 2013 where I won Business Woman of the Year. I was so impressed by the women that I met at the awards. It got me thinking there must be a lot of other women like myself who work very hard and are quite successful, but not just in business – women volunteers, or women at the top of their careers who are providing extra services by offering their time and energy to their local communities. So I set up the Women Leaders Awards as a way to recognise not just business success but all types of success. When a woman is recognised for the contribution she makes, it reflects on the community. From experience I know that when I won the CBI award the people we employed felt so proud because PJ Care was also being recognised, it wasn't just me.
The Women Leaders Awards were set up in Milton Keynes in 2015 and have seen two years of awards. How has that gone?
In our first year I put all 12 award winners through to the national CBI awards, of whom four were shortlisted. Last year we did the same and we're now waiting to see if any of those winners have been shortlisted. I have a sneaky feeling that we have a couple that have, which is absolutely brilliant! Peterborough is very similar to Milton Keynes in that it has a lot of famous women. There are just so many wonderful women that have been successful in the city, so Peterborough is the natural next step for the awards.
Women Leaders specifically recognises the success of women. Is that to try and create a more level playing field with their male counterparts?
Not really. There are business awards in all areas, with female CEOs and finance directors that go forward within them. The Women Leaders Awards is about recognising women who have done more than be successful in their career, it's above that. The awards also give women who are working in the community an opportunity to shine. For example, one of the categories is Community Impact. Last year this was won by Margaret Sale, the wife of Tony Sale who reconstructed the Colossus Computer at Bletchley Park. Margaret became a volunteer at the National Computing Museum and after Tony's death continued to explain all about the Colossus and Enigma machine, all in her own time. She was nominated by the CEO of Bletchley Park and our judges put her through as the winner. She's 78 years of age and to see her be helped up onto the stage to take the award was so emotional. Everybody stood up and clapped – it's that sort of impact really. The awards also recognise young entrepreneurs and emerging leaders. We had one youngster who was only 24. She started her own business with no support or financial help. So while she hadn't reached the top of her career she was classed as being one of our Emerging Leaders. Women Leaders is all about that encouragement and support.
What would you say is the most exciting category of the awards?
The Outstanding Contribution category because it's the culmination of the judges' rigorous selection process. After the closing date for nominations our trustees and a few other prominent people from Peterborough get together to go through the shortlisting process. Every application and every nomination is thoroughly read by the 12 judges, with each scored from one to five.
I bet there is some lively discussion!
There is! It's an all-day event at the end of which we look to have five shortlisted finalists from each of the categories. We then have another judging day, which will be held at Peterborough United Football Club. It's a busy day involving approximately 44 independent judges from around the country. These include some of our trustees and sponsors, who are invited to judge. The finalists are then interviewed and it is up to the judges to make that final decision. At the very end of the day all the judges sit around a table to decide who they want to put forward for the overall Outstanding Contribution award. Each nominee is put up on the whiteboard and then the judges must whittle them down to just one.
That's an incredibly thorough process. What about the awards night itself, it must be a pretty special evening?
It's very special! We will be using the same audio-visual company in Peterborough as we use in Milton Keynes, so you can expect a very sparkly evening. There are two female speakers on the night. One opens the evening and another gives an after-dinner speech. The aim is to make it quite lively. The speeches don't run men down – after all there are plenty of men in the audience – but allow the speaker to share some of their funny stories about how they reached where they are today. This year we have an RAF Wing Commander and Dany Cotton, the first female Commissioner of the London Fire Brigade, who began her career as the only female in the fire service. Funds raised from the awards will be donated to the East Anglian Air Ambulance, an organisation that does an excellent job at serving the local community but that doesn't get that much publicity.
Is it fair to say that Women Leaders is ultimately about raising the profile of successful women?
Yes – and inspirational and dedicated women who do a lot of work within the community. I'm sure there are plenty of these women in Peterborough because there are lots of different women's organisations and they are all busy doing little bits here and there. But it's also about women like me – those who have been successful in their careers or business but do other work in the community. Women are great at showing excellent leadership in all areas of work and life, and that's something worth celebrating.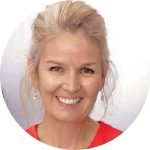 JUDGING SUCCESS
Gail Thomas is one of the judges on the Women Leaders Awards. She is currently helping to launch The Business Café, a network of high street coffee shops for business people.
"I was invited to become a judge after meeting Jan Flawn at one of CBI women's event. This year I amjoining the trustees and am involved in launching the Peterborough awards. What appeals to me about Women Leaders is that it is not attempting to promote women for women's sake. It is giving women the confidence from an early age to be equal in their own right, to think about the possibilities they may have.
"The awards are also about networking, and raising the profile of what women are achieving. There are amazing things being achieved by amazing teams of people, which are often led by women. But the whole economic drive isn't just supported by people in business, it is also supported by the success of communities, the success of sharing and giving and enabling – and that can happen in a multitude of ways. These awards recognise all of that, so it's very all-encompassing.
"What Women Leaders unearths is the huge number of people doing incredible things that no one really knows about. In the two years that I've been judging multiple categories it has been really tough. It would be great to reward everybody, but one hopes that certainly those who are shortlisted enjoy a raised profile that enables them to shine a light on the successful things they are doing. I'm thrilled that the awards are coming to Peterborough. I love what is happening here – the regeneration, the up-and-coming feel of the city and its buoyancy. This is a great time for Women Leaders to come to Peterborough and add itself to the shelf of other awards ceremonies we have here."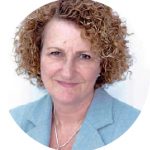 WINNING RESULT
Elizabeth Sheldon won two categories – Business Services and Science and Technology – at last year's awards in Milton Keynes. Elizabeth is CEO of Evidence Talks, a business that develops digital forensic technologies.
"There were a number of reasons I decided to enter the Women Leaders Awards. Our product is global but we wanted to raise the profile of our business both locally and nationally. We do a lot for the local business community, so it was right that we raised our profile in the area. There are also very few women in the security sector, so I hoped that by raising our profile we could show that women can be successful in this industry.
"I didn't expect to be successful, so to win two awards was very surprising! Winning has done more than just raise brand profile. We've had a lot of meetings with local companies, which works from a mutually beneficial point of view. Personally I received a number of congratulations via LinkedIn and a lot of people mentioning the company on Twitter. Since the awards I've taken on a mentee as I thought it would be right to pass on some of my better skills to somebody who could benefit from them.
"So Women Leaders is a chance to give back as well – to help others build their businesses and become better leaders themselves. The awards are a really great idea and I wish Peterborough every success. If women are reluctant to nominate themselves, they really shouldn't be – be proud of your achievements and let it serve as an inspiration to others."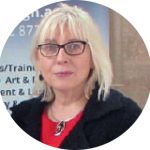 LASTING LEGACY
Karen Beckwith is a Trustee of the Women Leaders Awards and Executive Director for Subsidiaries and Business Services at Peterborough Regional College.
"In my 20-plus years of working within the public sector I've had a passion to make a difference through a range of projects involved with supporting women to grow and develop. This has included everything from pilotinga women's mentor-mentee scheme to chairing the Cambridgeshire Chambers of Commerce Business Women's Sector.
"When I was asked to become a trustee of the Women Leaders Awards I was delighted to accept. I will also be involved in the judging of what I know is going to be really exciting inaugural year here in Peterborough. We are fortunate that Peterborough has got a really diverse workforce and with it a lot of women in senior positions. But we also know there is a long way to go to reach gender equality, so anything we can do to celebrate successes and inspire women leaders of the future is important.
"What really attracts me to Women Leaders is that it's not just about the awards night, it's about the network and the ways in which the women who are put forward can then give something back to the community, whether that's inspiring others or sharing their thoughts and ideas. They can support the next generation – and women are really good at sharing and supporting."
How to enter
Women Leaders recognises women living or working within Peterborough who have contributed to the growth of their industry sector, the organisation within which they are employed or the ongoing success of the city. The success of these women and their achievements will be acknowledged with a stunning awards ceremony at the Arena Showground on Friday 10 November.
● You can enter the Women Leaders Awards or nominate an inspiring colleague online. There are 14 awards on offer and you can enter more than one category. The deadline for entries is 30 June. Head to www.womenleaderspb.co.uk to find out more.
BECOME A SPONSOR
Supporting Women Leaders is a great way to raise your company profile with influential leaders within the Peterborough business community, as well as showing your support for the awards. There are a range of packages available. All sponsors will be included in marketing literature for the awards and are invited to become a judge and present an award on the evening. With extensive press and social media coverage, plus inclusion within the awards programme, this is a great way to enhance your company's image and visibility while developing a closer relationship with current and prospective customers. Peterborough City Council is fully behind this event and will be sponsoring an award.
● To find out more about becoming a sponsor of the Women Leaders Awards please contact Sari Bouvet on 0330 2020304 or
Image: www.freepik.com/free-vector/businesswoman-in-different-situations_832704
Leave a Reply