Winning for women in Peterborough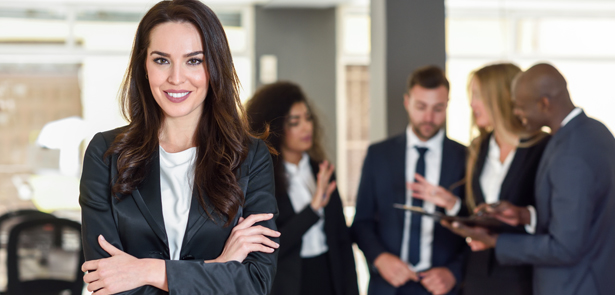 The Women Leaders awards event recognises the talents and achievements of Peterborough's hard-working women. Four of those shortlisted tell us what being involved with Women Leaders means to them and their businesses
The Women Leaders awards ceremony is an evening of celebration – of the incredible women in our city that inspire, motivate and lead by example. This year's awards, on 2 November, coincide with the publication date of this issue of The Moment, but we were lucky enough to speak to some of those shortlisted in advance of the glitz and celebrations at the Peterborough Arena. Here, then, are just a few of the dedicated women that typify the quality and dedication of entrants to this year's Women Leaders Peterborough.
www.womenleaderspb.co.uk
CHARIS WEDGWOOD, FINALIST, CUSTOMER SERVICES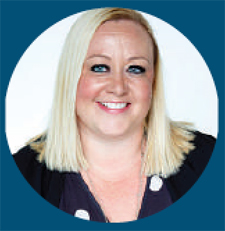 WHAT'S YOUR BUSINESS?
My business partner and I started Chef de la Maison as teenagers in 1998. We're outside caterers specialising in corporate and events catering. Over the last 20 years we have worked hard to establish a brand with a great reputation. I have a fantastic team who looks after the day to day running of the business, which has enabled me to do my perfect job: networking and holding meetings with the fabulous local businesses in the area. Our aim from day one has been to provide quality catering with top-class service and I am very much looking forward to expanding the business over the next few years.
HOW DID YOU GET INVOLVED WITH WOMEN LEADERS?
I was nominated, which I felt was a great honour.
HOW WILL THE AWARDS HELP YOUR BUSINESSES?
I hope the awards will expose our business to more corporate companies so that we can demonstrate our solid reputation for customer service.
AND IF YOU WON?
It would be great recognition for the hard work I have put into building the company, though I couldn't have done it without my amazing team behind me. I would love to enter the business into more awards in the future.
WHY ARE THESE AWARDS IMPORTANT?
They showcase the amazing female entrepreneurs in the area. I'm a big supporter of mumpreneurs too – these fantastic woman who run businesses while looking after their families, sometimes singlehandedly, me being one of them. I have met many women like this and I can call some of them friends, having been supported through my journey by them. Being recognised by awards like Women Leaders is a real motivator to local business women.
JO BEVILACQUA, FINALIST, FEMALE ENTREPRENEUR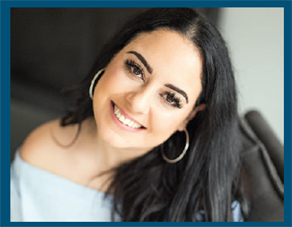 WHAT'S YOUR BUSINESS?
I founded my first business, Hallmark Carpets and Flooring, whilst on maternity leave with my first child in 2009. My second business, Serenity Loves – a hair and beauty salon with a crèche – followed in 2012 when I was pregnant with my second child. Then came The Unique Mumpreneur, a community helping women to start and/or grow their own business. All my businesses are going from strength to strength, which is exciting for both me but my employees. It's not always been the easiest of journeys but the success makes it all worthwhile.
HOW DID YOU GET INVOLVED WITH WOMEN LEADERS?
I was nominated by business colleagues and have been shortlisted for three awards, which is a huge compliment. As a business owner you wear lots of hats but it isn't often you get a pat on the back for all that hard work.
HOW WILL THE AWARDS HELP YOUR BUSINESSES?
It will help to build awareness of my businesses, what we stand for and what we hope to achieve. It's also a huge morale boost for my employees who do a great job, day in day out.
AND IF YOU WON?
It would mean so much. Everything we do is to have a positive impact on our customers' lives, whether giving parents time to themselves at our salon or helping them grow their businesses so they have more freedom to do what they want, when they want.
WHY ARE THESE AWARDS IMPORTANT?
With so many women now holding positions in business and public life it would be easy to think that true equality has been achieved. But we barely have to scratch the surface to see that gender parity is far from a reality for most women. The World Economic Forum's 2017 Global Gender Gap Report found that gender parity is still more than 200 years away! Awards like this go some way to recognising the great work of women in Peterborough.
ROSIE WHITELOCK AND MORGAN WALTON, FINALISTS, BUSINESS SERVICES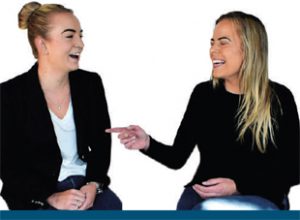 WHAT'S YOUR BUSINESS?
We run a book printing and publishing company called Bonacia. We took over the running of the business in 2010 when the previous company stopped trading. The last eight years have been a massive learning curve and incredible journey. The business is in a great place now. We have an amazing team and are really excited about the future.
HOW DID YOU GET INVOLVED WITH WOMEN LEADERS?
Two ladies on our senior management team nominated us in secret. When we asked them why they nominated us they said: 'As women leaders in a progressive business we feel they deserve to be recognised for their hard work, determination and leadership. Being women in the male-dominated print industry is challenging, but Rosie and Morgan are nailing it with their knowledge, skills and willingness to learn.'
HOW WILL THE AWARDS HELP YOUR BUSINESSES?
From the upstairs playground in our offices to house points and an annual sports day, we're not your stereotypical company directors. Being nominated for these awards and seeing the ladies we're up against shows people we are successful businesswomen. Although we may not dress like them every day, laugh far too much and like to have a lot of fun, we also know how to run a company.
AND IF YOU WON?
We're not really ones to put ourselves out there so an achievement like this would be a massive boost for us. That said, cheesy as it sounds, the fact that the people we work with felt we were good enough to nominate means in our eyes we've already won.
WHY ARE THESE AWARDS IMPORTANT?
It's fantastic to see women being recognised for their talents and hard work. Here at Bonacia 73% of the management team is female. The awards allow all of us to celebrate our own and likeminded women's achievements. Not only that, it's a great evening; you get to meet amazing people and build relationships that are good for your business and personal growth.
Image: www.freepik.com/free-photo/businesswoman-leader-in-modern-office-with-businesspeople-workin_1174186
Leave a Reply