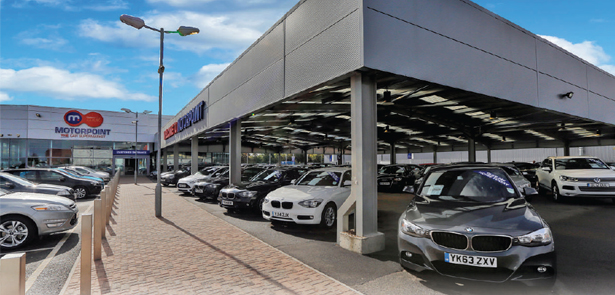 Extensive Choice
We have hundreds of low mileage used cars available to buy onsite at our branch on Edgerley Drain Road in Peterborough.
Outstanding Value
With an average saving of £8,500 off the new list price*, you can rest assured that our lowmileage used cars are the cheapest anywhere in East Anglia.
Award-Winning Service
We are extremely proud of our open and honest customer service. It's the reason why Motorpoint has been awarded 'Gold Trusted Service' status by Feefo.
Same Day Driveaway
All of the low mileage used cars onsite at Motorpoint in Peterborough can be bought and driven away in less than two hours.
Competitive Part Exchange Prices
We can give you an instant, competitively-priced valuation on your current car in a matter of minutes.
Flexible Finance Options
We offer finance on every car in stock. Plus, thanks to our £0 deposit option and choice of affordable flexible options, we have monthly payments designed to suit you.
Reserve Online and Collect at Site
You can reserve any of our cars over the phone and organise to collect at a time and date that suits you fromMotorpoint in Peterborough.
Test Drives Readily Available
Want to try before you buy? No problem. Simply bring your driving licence and you can test drive any of our cars at Motorpoint in Peterborough seven days a week.
Open every day (& until late weekdays)
Our branch on Edgerley Drain Road in Peterborough is open seven days a week, including until 8pm weekdays. Plus, we have free Wi-Fi and complimentary hot and cold drinks in our Café when you visit.
Motorpoint Peterborough, Edgerly Drain Road, Peterborough, PE1 5NL www.motorpoint.co.uk
Leave a Reply